The TOP 100 Celebrity Weight Loss Tips
Go To Tip #…
100. Steam your food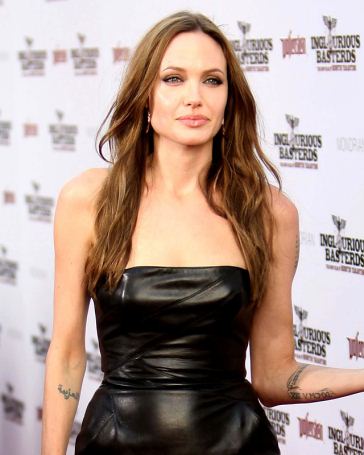 To prepare for her action-heroine roles, Angelina Jolie has asked for her meals steamed. Steaming keeps food moist but adds absolutely no calories.
Check out your local supermarket for fresh and frozen packaged vegetables that let you steam right in your microwave.
99. Share!
Bethenny Frankel advises you to share when eating out to save calories and money
When eating out, order several indulgent appetizers and share them with everyone. Bethenny Frankel
More tips from Bethenny: 48
98. Eat with the seasons
Ever notice how much better a ripe tomato taste in the summer? Or clementine oranges in winter? You'll enjoy adding fresh produce to your diet more if you eat what's in season.
I try to eat locally, seasonally and always organically. Gwyneth Paltrow
More tips from Gwyneth: 28 & 30
97. Be berry picky
Berries are a fave of Katie Homes says a source. What's so great about them? Not only do they taste great, they're packed with vitamins, and while fruit can be high in sugar, berries are a pretty low-carb choice.
More tips from Katie: 93
96. Listen to your body
Jennifer Lopez believes in a well-balanced diet with a little bit of everything.
If you're fit and healthy, your body will let you know what it needs. It's just that a lot of people have forgotten how to listen to it. Jennifer Lopez
95. Have a Go-to snack
Beyonce uses an almost calorie free green juice made from 4-to-5 stalks of celery, 1-to-2 lemons & a large cucumber as part of her healthy eating plan.
More tips from Beyonce: 74, 64, 51 & 32
94. Bar the bar
I don't drink wine during the week - just on the weekends. Rebecca Romijn - Lost 60 pounds after twins
Rebecca Romijn also went on The Zone Diet and eliminated sugar, and alcohol for six weeks plus she also worked on the elliptical machine for 45 minutes a day to maintain her model figure for the X-men movies but her best stay thin tip is…
Order an appetizer as an entree. Order something that requires a little work like an artichoke. I try not to order things that obviously have too much fat, but also too much sodium. Soups have a lot of salt.Rebecca Romijn
Rebecca has also done Pilates for about eight years to keep her looking good naked.
93. Eat organic
Some experts believe the chemicals used in non-organic foods can mess up your hormones causing weight gain and…
Katie Homes who wore a size SIX 5 months after having her baby is often seen shopping at whole foods for organic foods.
More tips from Katie: 97
92.Make Exercise a gossip session
Nothing motivates Reese Witherspoon to work out like turning it into a guilty pleasure.
I'm big into working out with girlfriends. It's an acquired skill, being able to discuss your love life, children and friends - all while you're running! But we have mastered it. Reese Witherspoon
More tips from Reese: 79
91. Learn to make a great salad
I get sprouts, cucumbers, avocado and little pieces of turkey and cheese. And sunflower seeds. Kourtney Kardashian
More tips from Kourtney: 83, 77, 72, 62 & 14
90. Have a healthy incentive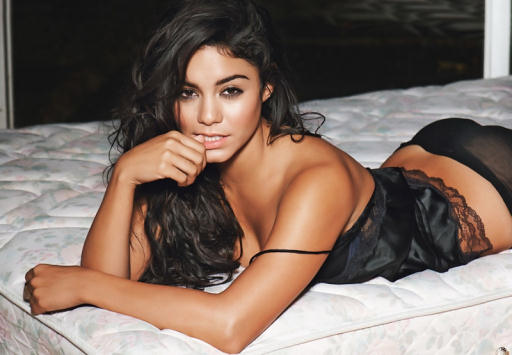 Vanessa Hudgens who put on 10 pounds for a movie role & then quickly lost it starts her day with healthy farelike egg white omelets and veggies or oatmeal with almonds and fruit.
Putting good stuff into your body, you feel so much better. Vanessa Hudgens
89. Just take a taste
On camera, I have a bite or two of each dish. No need to finish it all. Gail Simmons
88. Order it your way
I ask for restaurant dishes to be made with olive oil rather than butter or for them to hold the cheese. If they can't accommodate me, I find something else on the menu. Cheryl Burke
More tips from Cheryl: 66
87. Go veggie for some meals
Not eating meat keeps me slim. Meat's a big calorie packer. Olivia Wilde
More tips from Olivia: 21
86. Brown bag it
Rather than eating fattening foods from craft services, J.Lo takes healthy meals with her. She even bought her own lunches to the American Idol set, says an insider.
85. Drink something sweet
Now I just take a Crystal Light packet and put it in water to give it flavor and I drink that instead of snacking. Kim Kardashian
More tips from Kim: 70, 60, 55, 31 & 3
84. Make room for dessert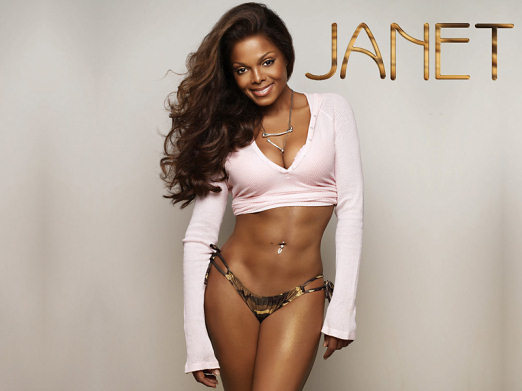 Janet Jackson uses Nutrisystem which allows her to have her cake, eat it & lose weight.
It's about well-rounded, healthy meals, which includes cake! Janet Jackson
83. Keep it easy peasy
Kourtney Kardashian replaces the mostly unhealthy airport food with a QuickTrim Fast Shake whenever she's traveling.
Its only 110 calories, and you don't even have to think about it. Kourtney Kardashian
More tips from Kourtney: 91, 77, 72, 62 & 14
82. Go for greens
Add more kale and Swiss chard to your diet. It works wonders. You don't have to have a diet mentality at all if you eat healthy, plant based foods. Alicia Silverstone. Went vegan in 1998
81. Use the buddy System
Mario Lopez make sure his friends hold him accountable & support him throughout his fitness journey.
80. Make a choice to do the right thing
Rihanna fills up on other good-for-you foods, even if she doesn't like it.
Carbs are the enemy & I hate vegetables, but I make myself eat them. Rihanna
79. Make small changes for big results
Small changes are easy to stick to, so Reese Witherspoon cuts back one glass of wine rather than nixing it. Plus, she adds, not only subtracts, food, like extra veggies at dinner.
More tips from Reese: 92
78. Choose your vices
Instead of a sandwich with fries, I'll do salad with fries so I feel less guilty. Shenae Grimes
77. Get outside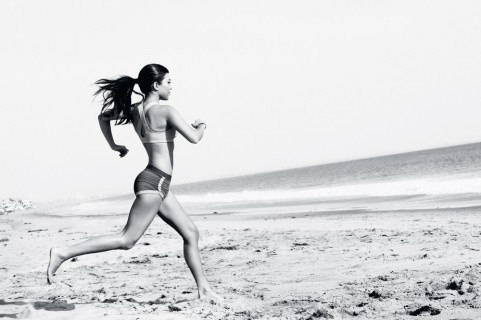 Kourtney Kardashian got in shape after her son was born in 2010 by running outdoors. Take Action: Here's a running workout you can start doing right now.
I tried working out at the gym, which was boring, and I took boot camp classes with Kim Kardashian, but they're just not for me. Kourtney Kardashian
More tips from Kourtney: 91, 83, 72, 62 & 14
76. Detox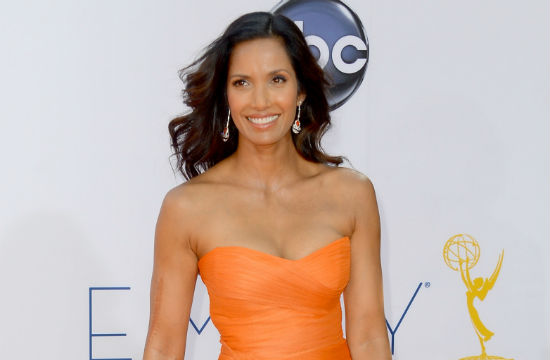 I go into food detox and cut out fat and sugar Padma Lakshmi. Lost 20 pounds after having baby
75. Be prepared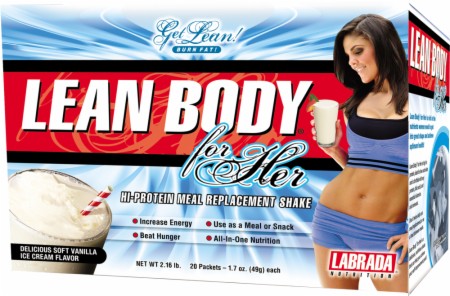 If you don't have to time to cook or prepare meals then you'll want to start using meal replacement supplements (MRPs) like Labrada Lean Body For Her or MHP Macrobolic MRP or…
You can also buy pre-cooked or pre-packaged meals.
For example: With her new gig as host of travel show 1st Look on NBC, Ali Fedotowsky doesn't have time to cook. So to make sure she eats fresh, healthy food, the star buys easy staples like pre-packaged salads and pre-cooked chicken breast because they're as quick and fuss-free as fast food, but way healthier!
74. Spice up low calorie dishes
Beyonce uses hot sauce, some ketchup or other spices to make low calorie dishes more flavorful.
See how spices can help you lose weight faster
More tips from Beyonce: 95, 64, 51 & 32
73. Add touches of decadence
Giada De Laurentiis who lost 22 pounds 6 months after having the baby never feels deprived when she uses olive oil and bits of cheese in her dishes to make them satisfying and delicious.
72. Make fun food healthy too
My mom fed us a lot of processed food when we were kids, like chicken fingers, grilled-cheese sandwiches and quesadillas, I make those treats for my family, too, but I use organic cheeses and whole wheat bread and tortillas. Kourtney Kardashian
More tips from Kourtney: 91, 83, 77, 62 & 14
71. Don't deprive yourself, just eat smart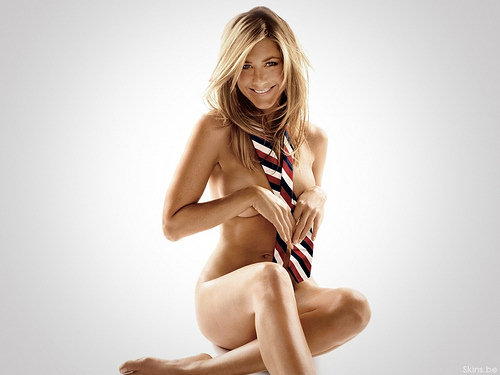 It's taken me time to learn that the key to having a great physique isn't to deprive yourself of food, but to educate oneself about the foods our bodies crave and need as nourishment. Jennifer Aniston
More tips from Jennifer: 47
70. Boost your diet
Use a diet supplement like Quicktrim to help you burn fat faster.
These products are great for instant results, but combining them with a workout regimen and diet plan can give you amazing, longer-lasting results Kim Kardashian
See the top 5 weight loss supplements
More tips from Kim: 85, 60, 55, 31 & 3
69. Make soup and salad diet staples
Duchess Kate who lost 10 pounds before her wedding to Prince William had regularly made soup & salad staples of her diet.
Start with a veggie or chicken broth base, add your favorite non-starchy veggies, like kale and mushrooms, and then toss in some lentils or diced chicken breast. I especially love lentils, as they are highest in protein of all legumes and rich in fiber, which helps keep you full for hours! JJ Virgin, Celebrity nutritionist
68. Avoid Sugar
Britney Spears avoids both processed sugar & natural sugar.
I don't eat fruit or even fruit juice because of the sugar. I eat chicken, salmon, avocados and rice Britney Spears
More tips from Britney: 4
67. Pick your cheats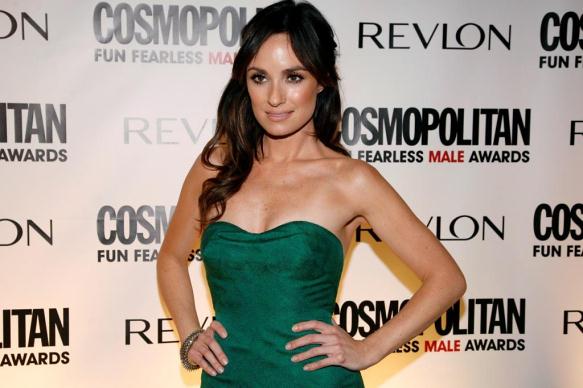 See how to cheat on your diet & still lose weight
You can cheat, but you don't want to do it all week long. Pick certain key times when you can let yourself go. Catt Sadler
66. Keep a clean pantry
One of the best ways to deal with cravings is to remove what you crave most from your home.
I lose sight of my diet around snacks like tortilla chips, so I don't keep them in the house. Cheryl Burke
More tips from Cheryl: 88
65. Find a workout you love
See a bunch of workouts here to choose from
Boxing is my passion. When I'm exercising, I'm having fun. Adriana Lima
More tips from Adriana: 52
64. Make yourself a priority
Celebs like Beyonce know that in order to get that sexy figure most women covet you have to put yourself first and then dedicate yourself to eat right & exercise
More tips from Beyonce: 95, 74, 51 & 32
63. No carbs at night
It's not when you eat carbs that will make you fat… It's how much you eat that determines if you lose, gain or maintain your weight (see weight loss FAQ #22 here) but…
If not eating carbs at night is a strategy that works for you then stick with it but just realize the weight loss magic comes from you not eating as much since you stop eating at night.
I rarely eat carbs at night because I tend to put on pounds when I do. So I just make a sauce, like a thick lamb ragout, skip the bread and pasta, and add a salad. Ali Larter
62. Eat lots of little meals
Kourtney Kardashian ate lots of healthy snack-size nibbles throughout the day vs. 3 bigger meals to help her get rid of her baby weight.
Everything seems healthier. It gives me better energy. I even noticed a difference in my hair! Kourtney Kardashian
Do you really need to eat lots of smaller meals? Not really. Look at this simple diet to see why it's not about WHEN you eat but HOW MUCH you eat that determines how fast you lose weight
More tips from Kourtney: 91, 83, 77, 72 & 14
61. Keep the end game in mind, and ditch the fries
I'm off the fried foods. I'm very thoughtful about what I eat. If you want to stay small, you have to watch what you eat. Cameron Diaz
Not exactly: You don't have to watch WHAT you eat but HOW MUCH you eat in order to stay slim. Watch this video for an explanation…
60. Drink more water
Drinking more water helps to keep you full & satisfied longer plus it flushes out excess water weight. See more ways water burns fat faster
You'd be surprised the difference drinking more water can make to your weight-loss mission and workouts. Most of us don't drink enoughKim Kardashian
More tips from Kim: 85, 70, 55, 31 & 3
59. Get support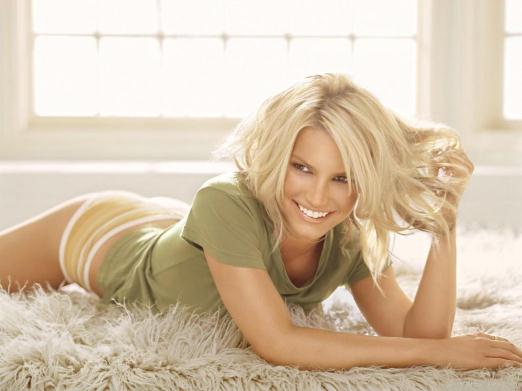 Part of the reason why Weight Watchers works so well for Jessica Simpson is because of the support.
Researchers at New York Obesity Research Center found that dieters who started a weight-loss program with a support group Lost more weight (10 pounds vs. 3 pounds) in a year than dieters that didn't attend support groups because a peer group (online or offline) can keep you motivated and accountable.
58. Eat breakfast, Just like your mama told you!
Breakfast foods are the most low-calorie: Oatmeal, egg whites, whole-wheat toast, turkey sausage. If you eat a big breakfast, you aren't hungry until 3 pm And you don't want a massive lunch, so you'll have a salad and be satisfied until dinner. If you don't want to binge, eat breakfast. Kelly Osbourne
Whether you eat breakfast or not depends on what strategy works best you because as you can see here with intermittent fasting… Skipping breakfast and maybe even lunch can really accelerate your fat loss.
57. Skip the sweets
You don't have to avoid sweets 100% of the time to lose weight IF you're eating the right amount of calories to lose weight but the high amount of calories in desserts and the cravings they cause can make it tougher for you to lose weight.
For me, staying away from the desserts that end the meal is key. I don't think people realize how deadly it can be to your diet. Drita Dvanzo
56. Switch to lower calorie cocktails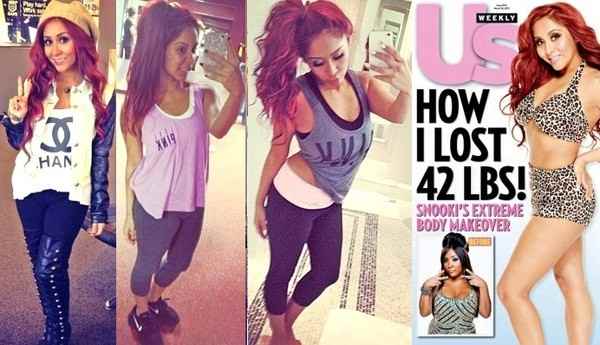 Choose sugar free cocktails over higher calorie beverages
I have to quit drinking so much. If I do drink, it's going to be vodka and seltzer… maybe 2 or 3. Snooki Polizzi
55. Pre-Party healthy style
Kim Kardashian drinks a protein smoothie or has a small fiber-rich meal before she goes out to prevent her from overeating at parties.
More tips from Kim: 85, 70, 60, 31 & 3
54. Use vinegar
Before she heads out to a restaurant, Heidi Klum will eat a salad at home sprinkled with vinegar, which works as an appetite suppressant and helps her stay away from the bread basket at dinner.
53. Get juicing
One of the things that helped Miranda Kerr go back to a size 6 in just 6 months after having her baby was juicing along with drinking 2 liters of water per day.
Juicing is a great way to make sure you get all your vitamins and minerals Miranda Kerr
52. Cut carbs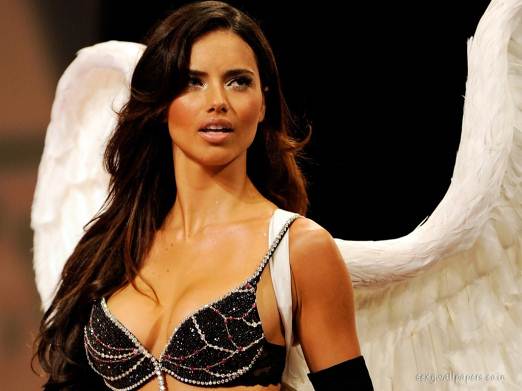 You can still eat carbs and not gain weight as long as you eat the right amount of calories to lose weight but…
Cutting carbs will reduce your appetite making you eat less overall calories leading to faster weight loss.
Adriana Lima ate less carbs & lost 35 pounds in 6 months after giving birth to her daughter
I did protein shakes, veggies - everything grilled or steamed and four ounces of protein. Adriana Lima
More tips from Adriana: 65
51. Schedule a splurge
See how to cheat on your diet & still lose weight
I allow myself one bad meal every week. Yesterday I had pizza and wine. There's too much good food out there to never indulge. Beyonce
More tips from Beyonce: 95, 74, 64 & 32
50. Don't let yourself go hungry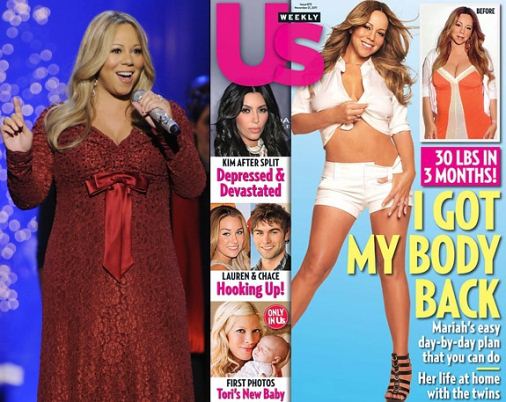 Mariah lost 70 pounds after having twins mainly by eating more smaller meals throughout the day provided by Jenny Craig to prevent herself from getting too hungry.
You can eat 6 little meals a day. and that was my thing. I just ate more, but smaller portions. Mariah Carey
49. Eat what you love, sort of
Hilary Duff likes Mexican food but chooses grilled dishes instead of fried; white meat chicken over fattier meats, and uses low fat cheese or low fat sour cream in place of regular cheese and creamy sauces.
I propose what I call 'lateral shifts.' Theses are smarter versions of fave foods nutritionist JJ Virgin, author of The Virgin Diet
More tips from Hilary: 20
48. Treat your diet like a bank account
This basically means you need to keep a food journal to track everything you eat especially the amount of calories you eat so you don't gain any weight.
You can have everything you want, just not at once. If you have pancakes for breakfast, have a salad with chicken for dinner. Bethenny Frankel
Food Journals you can use…
More tips from Bethenny: 99
47. Don't fall into the diet food trap
Jennifer Aniston went from thinking anything labeled as 'low-fat' was good for her to realizing that eating wholesome foods like almonds, quinoa & Greek yogurt were much better options.
More tips from Jennifer: 71
46. Eat Euro
The people of the Mediterranean & Asian regions are the leanest, least overweight & longest lived people on earth. See fast weight loss tip #17 here to learn more about their diet and See this sample Healthy Mediterranean Recipe
I'll have a glass of wine, and I eat a lot of olive oil, fish, veggies. Europeans live longer and enjoy life! Brooke Burke-Charvet
More tips from Brooke: 9
45. Switch to fro-yo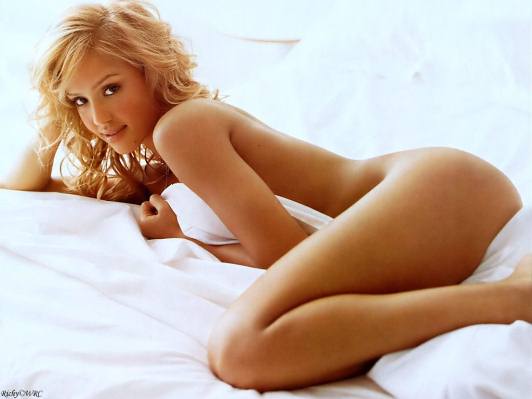 Jessica Alba avoids desserts and goes for frozen yogurt of dried fruit instead.
Researchers at the University of Tennessee found you can lose 61% more fat and 81% more belly fat when adding yogurt to your diet.
44. Make over your pantry
This is a tip from Jennifer Garner's personal trainer Valerie Waters which basically means for you to get rid of everything in your house (your kitchen, pantry, refrigerator, etc.) that could ruin your diet so for example…
More tips from Jennifer: 16
43. Pretend fattening foods are a bad boyfriend
Kimora Lee Simmons lost 25 pounds by treating all the fattening foods we love as a bad ex boyfriend.
The hardest part of dieting is not eating all the great things I love. It's as if we had really broken up Kimora Lee Simmons
42. Dedicate a dessert day
See how to cheat on your diet & still lose weight
I have a cheat day for dessert. I'll have a strawberry crepe with dark chocolate once a week. Ashley Tisdale
41. Dress up to workout
To get to the gym - when you already don't like yourself - is really hard. So I had to make it fun. I started wearing cute outfits and putting on a little bit of makeup. And as vain as it sounds, it really helped me because eventually I stopped hating the way I looked. Kelly Osbourne
40. If you can't see it, Don't eat it
For example, if you buy a roasted chicken at the store, it sounds healthy, right? But those juices in the pan are made of what? Sugar? If I don't know what's in it for sure , it's not going in my mouth. Olivia Munn: Lost 16 pounds in 2 months
39. Stop eating 3 hours before bed
Not eating 2-to-3 hours before bed can help you to naturally produce more HGH which is an anti-aging & fat burning hormone.
Stop eating 3 hours before bed. Hopefully you're getting eight hours of sleep, so you're going for at least 11 hours without food. Then your body is burning the fat that's already stored. Bob Harper
38. Get creative with your fave flavors
Emmy Rossum doesn't eat bread or pasta since she's allergic to gluten but that doesn't stop her from enjoying Italian food by using diet friendly replacements.
I love the taste and flavors of pasta and pizza. I scramble egg whites with tomato sauce and Parmesan cheese. Emmy Rossum
37. Do the salad dressing shake
Instead of drowning her salads in sauce…
Ali Fedotowsky puts her salads in a Tupperware container and then…
She cuts a lot of calories by adding just a tiny bit of dressing to her salads and finally…
She closes the lid and shakes the container in order to get her entire salad covered in dressing.
It gets all the lettuce very lightly. You use one-eight as much as if you tried to pour it in and mix it. Ali Fedotowsky
36. Do some diet math
Even Avril Lavigne cheats on her diet 10 percent of the time
You've gotta live life a little, so I do eat fast food every once in a while. But 90 percent of the time, I eat a vegan diet. Avril Lavigne
35. Put less on your plate
FACT: You can eat whatever you want & whenever you want as long as you don't eat so much you gain weight. See can I eat anything I want & still lose weight?
I don't want to live where you can't have what you want; it just makes you want it more. I just think you should eat less of everything. A little bit less. Drew Barrymore
34. Make it a game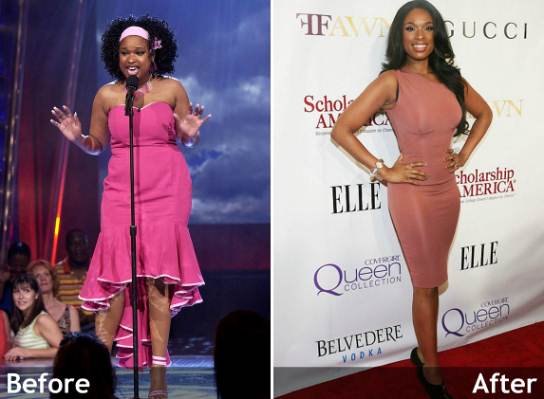 Jennifer Hudson loves ActiveLink from Weight Watchers
It gives you a real look at how active you are, and then motivates you to find new ways to move more each day, so you can reach and beat your activity goal! I love a challenge! Jennifer Hudson - Lost 80 pounds
More tips from Jennifer: 8
33. Make a perfect playlist
In 1 study people who did their fat loss workouts while listening to music lost an average of 16 pounds or twice as much as the people who didn't workout with music.
Great music always works for me. It depends on how I feel. I listen to MGMT, Biggie, Jay-Z, mixes that I make, Bob Sinclair, even Roy Ayers. I like a variety, and it depends on the weather and my mood. Alicia Keys. Worked out 5 days a week to lose baby fat.
32. Commit for 22 days
The diet and exercise plan Marco Borges gave Beyonce lasted 22 days, based on his belief that it takes 21 days to create a habit. See how Beyonce lost 20 pounds in 2 weeks
Forget the quick fix. It takes hard work and dedication, but the rewards are real for those who put in the time and effort. Marco Borges, Beyonce's personal trainer
More tips from Beyonce: 95, 74, 64 & 51
31. Be consistent
Kim Kardashian feels her best when she gets regular exercise. Before she was pregnant, she did Barry's Bootcamp 4 times a week when she was in L.A., trained 3 times a week with Gunnar Peterson and did the dance based Tracy Anderson Method also.
Need a workout routine? Use this one if you're a beginner or Follow these 8 workout rules here to lose up to 4 pounds per week.
More tips from Kim: 85, 70, 60, 55 & 3
30. Give yourself a kick-start
Gwyneth Paltrow starts off the New Year with a cleanse called "Clean" by Dr. Alejandro Junger
I followed it to the letter and I can report that it worked wonders. I feel pure and happy and much lighter. Gwyneth Paltrow
More tips from Gwyneth: 28 & 98
29. Take vitamins
Research shows that taking your vitamins daily helps you maintain your weight and it also helps reduce your appetite while you're on a weight loss diet plan
Eating healthy is so important because I can't afford to get sick. I always need my daily vitamins. Katy Perry
28. Think thin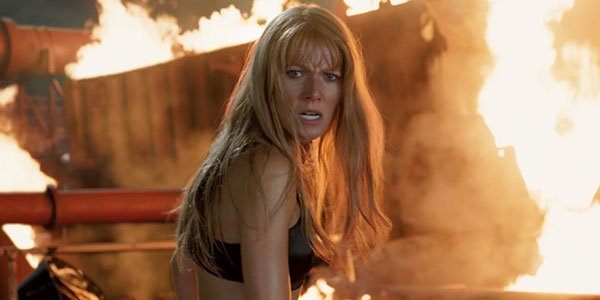 Gwyneth Paltrow ate a ThinkThin bar for breakfast when she was getting in shape for her role in Iron Man 2.
More tips from Gwyneth: 98 & 30
27. Balance it out
Basically… If you're not working out then you'll need to watch how much you eat or if you're working out …
You can have a little bit more to eat since you're burning more calories or using more energy.
If I want to eat junk food, I go to the gym. If I'm taking a break from working out really hard, I eat more salads. Kendra Wilkinson
More tips from Kendra: 26 & 18
26. Eat nuts for energy and good fats
Small amounts of nuts satisfy your hunger and help fuel your busy days. See 37 ways to get more energy
I've been eating almonds and pistachios nuts with no sodium & dried fruit all day. Kendra Wilkinson
More tips from Kendra: 27 & 18
25. Eat up to your metabolism
See the 11 best weight loss foods
Mario Lopez says some of his favorite burn-boosting foods are almonds, berries, leafy greens and lean meats.
24. Set limits
Sexy Sofia Vergara does not beat herself up over a couple of pounds but she never lets her weight get too high so she never has too much damage control to do.
I allow myself a window of 3-to-5 pounds when I'm not working. Sofia Vergara
23. Don't get too crazy about it all
Anna Paquin believes that overly strict diets can only set you up for failure. See how to pick the best diet for you
Most people can't maintain anything that's particularly strict for very long. I watch people trying and failing to do that a lot. Anna Paquin
22. Trick yourself
I tell myself, 'Just got to the gym'. If you still don't want to work out when you get there, it's okay to go home. But you'll probably do it. Ali Fedotowsky: Lost the 10 lbs. she gained shooting bachelorette
21. Bribe yourself
I don't have a TV, so in order to watch my cooking shows, I have to go to the gym. That's what gets me to the gym, ironically: The Food Network. Olivia Wilde
More tips from Olivia: 87
20. Stop before you're full
Hilary Duff learned this trick from personal trainer Harley Pasternak. It takes a few minutes for your brain to catch up with your stomach so stop eating when you feel 75 percent full.
More tips from Hilary: 49
19. Savor every bite
I cook up a storm and thoroughly enjoy every meal. The trick is to eat slowly, joyfully and mindfully, but stop eating before you are full to the gills. Jordin Sparks. Lost 30 pounds in 2011
18. Take all the help you can get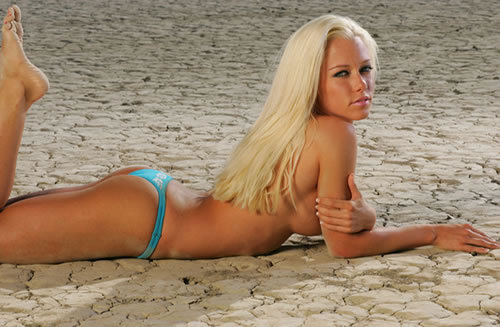 Kendra Wilkinson used Ab Cuts to help her lose 60 pounds after she had her baby. Get even more help: See the top 5 supplements that actually work
I started taking Ab Cuts and kept doing what I was doing, and it made all the difference. It really helped me get my body back after my baby. Kendra Wilkinson
More tips from Kendra: 26 & 27
17. Don't drink your calories
Depending on how much soda & other sugary drinks you consume You could easily lose up to an extra 20 pounds a year by replacing those sugary drinks with water. See how to stop drinking soda
It's not because of any radical diet. It's the little things, like cutting out the margaritas and daiquiris; replacing sugary drinks with green tea. Carrie Underwood: Lost 20 pounds in 2005
16. Switch to healthier carbs
Remember: Carbs are okay and you can actually eat anything you want & still lose weight as long as you eat the right amount of calories but yes…
You do want to avoid the unhealthy simple carbs like snacks, candies & fast foods since they are high calorie and make you want to eat more.
I can't not have carbs. If I'm going to have potatoes, I'll have sweet potatoes, and I won't fry them. Jennifer Garner
More tips from Jennifer: 44
15. Dress to impress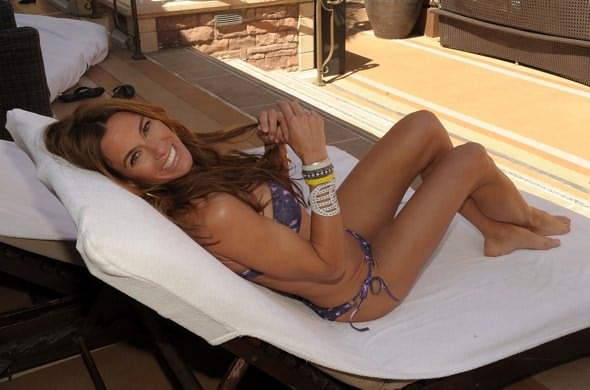 Supermodel Kelly Killoren Bensimon who once lost 5 pounds in 3 days says looking good while food shopping will encourage you to buy good-for-you foods. If you're looking sexy in your skinny jeans, you'll want to keep it that way!
14. Skip the lattes
A tall chai latte is 240 calories while an unsweetened espresso has zero. More latte tips: How to lose weight faster drinking coffee
I used to always get a chai latte from Starbucks, but I just switched to one espresso shot. Kourtney Kardashian
More tips from Kourtney: 91, 83, 77, 72 & 62
13. Nix the pop
Although diet soda has zero calories… Diet soda contains sugar substitutes and other chemicals that'll make you gain weight by craving for more sweets. See how to stop drinking soda
Just because it's called diet doesn't mean that it's healthy. You can have one every now and then , but you can't drink it every day. Kellie Pickler - Lost 40 pounds in 2012
12. Down size your dishes
Using smaller plates and utensils will actually help you eat less by forcing you into taking smaller bites making your meal last longer & making you feel fuller faster.
We've become this Big Gulp Society where everything is larger, bigger and venti. Just take things down a notch. Buy smaller plates! If you eat off of them, your eye won't assume that you're cutting down your portions. Mario Lopez
11. Know this is your life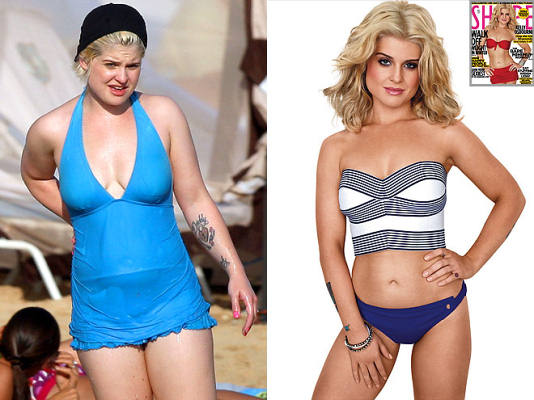 Kelly Osbourne used a lifestyle change & not a diet to lose 50 pounds.
I used to eat chips and cookies and drink soda all day. I had to start making better choices. Kelly Osbourne
10. Banish the bloat
Gwen Stefani went on a gluten free diet plan that included lots of vegetables & protein to help her get rid of a bloated belly. See more ways to de-bloat for a flatter tummy
9. Stick with what you know works
According to a study published in the American Journal of Clinical Nutrition…
Eating the same meal everyday will help you lose weight faster because it leads to boredom taking all the excitement out of food which means you eat less & crave less.
Brooke Burke-Charvet eats the same lunch every day…
I have chopped salad with avocado, lettuce, corn, beans and salmon. It's easy. Brooke Burke-Charvet
More tips from Brooke: 46
8. Take the stairs
You can lose a lot more weight (like Jennifer Hudson who lost 80 pounds) just by finding simple ways to be a little bit more active during the day. Try this stair workout
When I lived on the 26th floor, I'd walk up! Jennifer Hudson - Lost 80 pounds
More tips from Jennifer: 34
7. Make every step count
You can lose an extra 10 pounds a year just by walking 10,000 steps per day so get a pedometer & start losing!
Just bought all the girls in my @weightwatchers group pedometers to track their steps. 10,000 steps a day. A tweet from Jessica Simpson
More tips from Jessica: 59 & 5
6. Find a good DVD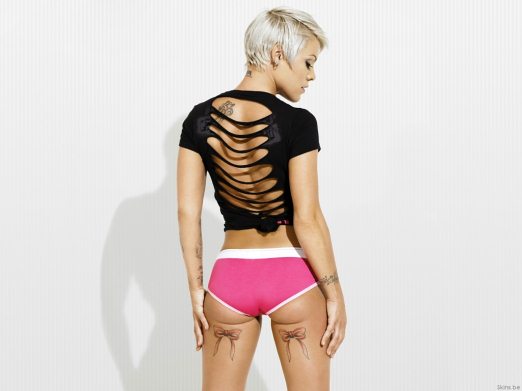 Pink used workout DVDs by celebrity trainers Jeanette Jenkins and Jillian Michaels to help her Lose 55 pounds in 4 months. Get the free NowLoss Workout DVD
5. Put it in writing
See 6 reasons how a food journal helps you lose weight faster
Jessica Simpson used a food journal to help her get her body back after having a baby.
Food Journals you can use…
More tips from Jessica: 59 & 7
4. Count your calories
Everybody can generally lose weight without being hungry by sticking to a 1200-to-2000 calorie diet
See how Britney Spears lost her last 15 pounds
I try to do just 1200 calories a day. It may sound like it's not much, but it's actually a lot of food if you eat the right things. Britney Spears
More tips from Britney: 68
3. Work out in the A.M.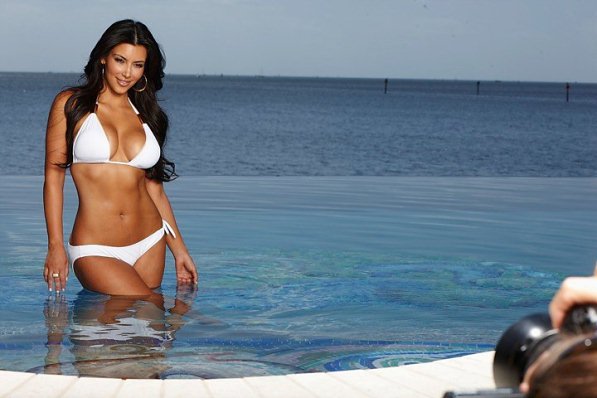 See 2 ways to burn fat faster in the morning
If I don't start my day working out, I feel so lazy. I like to do it in the morning. My workout is the one time I can disconnect. It's the best feeling! Kim Kardashian
More tips from Kim: 85, 70, 60, 55 & 31
2. Find the right motivation
See 13 more ways to get motivated
Being in the limelight, I'm very conscious of my body. I'm doing photo shoots in the winter for the summer, so I always have to take care of myself. Audriana Patridge
1. Set a goal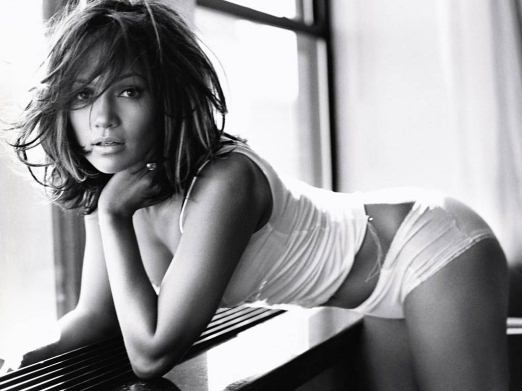 Jennifer Lopez (who lost 40 pounds after having twins) finished a marathon in 2 hours, 23 minutes & 38.8 seconds.
I was beached like a whale. I was watching TV and I saw a triathlon and I said, 'You know what? I think I could do that; that would be great for me to do. Maybe I'll do it this year.' Jennifer Lopez
What 12 Celebrities Did to Lose Weight Fast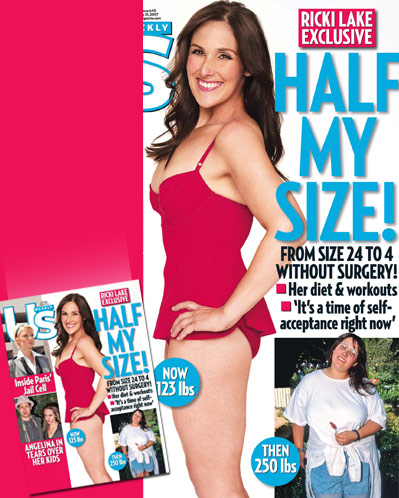 1. How Ricki Lake lost 127 pounds
Ricki Lake lost 127 pounds via a 1200 calorie daily diet and doing 4.5 mile hikes 4 times a week.
2. How Nick Carter lost 49 pounds
Nick Carter went from 224 pounds to 175 pounds & dropped his waist size from 38 to 34 by eating only 1400 calories a day & avoiding alcohol but Nick did have one cheat day a week where he ate ice cream.

Nick hit the gym 6 days a week lifting weights and using the elliptical and Nick now only workouts 4-to-5 times a week to maintain his weight. Here's some elliptical workouts you can do…
3. How Marissa Jaret Winokur lost 45 pounds
Marissa Jaret Winokur lost 45 pounds with a 1200-to-1800 calorie daily diet and she did 1 hour of Cardio Barre class (a combination of cardio & ballet), ran 45 minutes, swam daily and Marissa lost 7 more pounds being on dancing with the stars.
4. How Missy Elliot lost 71 pounds
Missy Elliot lost 71 pounds after being motivated to lose weight by her doctor who told her she would have a stroke if she didn't do anything about her weight so…
Missy Elliot began eating tiny Mini Meals all day & instead of Fast Foods she ate more Weight Loss Foods like brown rice and…
Missy started going to the gym working out on the Stairmaster, doing spin classes, dancing, and light weights.
5. How Janet Jackson lost 60 pounds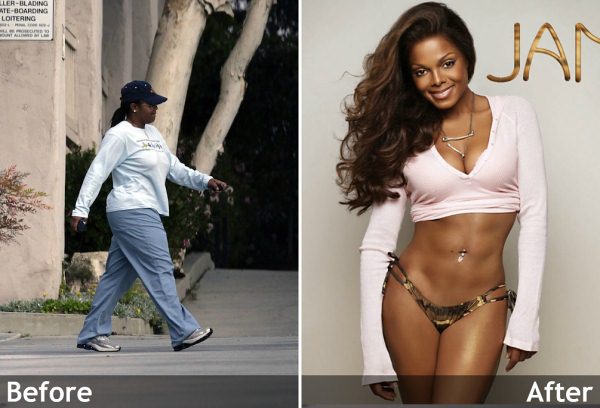 Janet Jackson lost 60 pounds with a 3 meal, 2 snack, 1300-to-1600 calorie a day diet plan and Janet's diet also contains protein with every meal and snack to help curb hunger and for her workout…
Janet did Interval Training and here's an example of one of Janet's workouts according to her trainer…
She'll walk on the beach for a minute, then side-shuffle for 30 seconds, then run for a minute - Next…
She'll go to a reverse lunge with 3 pound weights for 30 reps, and back to a run again and in another workout…
Janet Jackson hits tennis balls with her trainer and If she misses… Janet has to do pushups and If she misses again… She'll do walking lunges around the court.
10 ways to lose 10-to-15 pounds every 3 weeks doing intervals
6. How Jennifer Hudson lost 60 pounds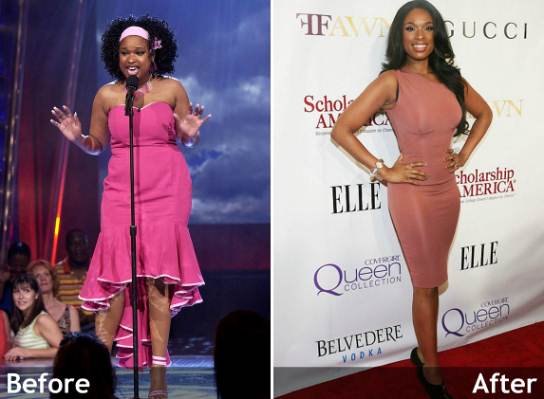 Jennifer Hudson also lost 60 pounds by cutting out fried foods and her reported weight loss meals consisted of palm size servings of protein (grilled chicken), fiber (veggies & fruit), and complex carbohydrates plus…

She wakes up at 4am to run for an hour, followed by an hour long workout in the gym with her trainer by doing stuff like 4 sets of squats, push-ups and sit-ups
2 Ways to Burn More Fat Quickly In the Morning
7. How Joey Fatone lost 40 pounds
Joey Fatone lost 40 pounds using Nutrisystem ® and by being a contestant on dancing with the stars which had him doing 5 hour a day, 6 day a week dance rehearsals.
8. How Tyra Banks lost 30 pounds
Tyra Banks lost 30 pounds in 5 months by engaging in high intensity interval training workouts like these…
Tyra stopped eating at IHOP breakfast, a burger or pizza for lunch and steak and some sort of sweet come dinnertime and instead… Tyra ate better by cooking soup dishes for herself from her favorite cookbook 400 Best-Ever Soups by Anne Sheasby.
9. How Monica Seles lost 33 pounds
Monica Seles lost 33 pounds going from a size 14 to a slim size 6 with a diet of 60 percent protein, 20 percent carbs & 20 percent healthy fats and she also did 20 minutes on the elliptical and 30 minutes of body sculpting twice a week plus she did 10 minute walks everyday.
4 ways protein helps you lose weight faster
10. How Queen Latifah lost 20 pounds
Queen Latifah lost 20 pounds on Jenny Craig and going to the gym 5-to-7 days a week by spending 1 hour either on an elliptical or treadmill…
11. How Fergie lost 20 pounds
Fergie lost 20 pounds on a low 1200 calorie diet with meals made by Carrie Wiatt of DietDesigns.com but she now maintains her weight with a 1600 calorie daily diet and a very active lifestyle.
Fergie also uses 2 tablespoons of Apple Cider Vinegar each day to help speed up her metabolism, break down fat and even block fat formation.
12. How Kelly Osbourne lost over 50 pounds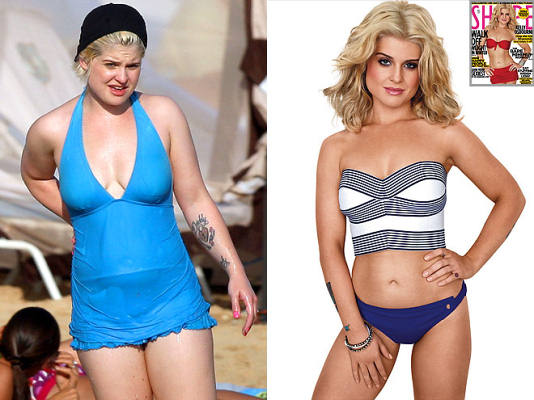 Kelly Osbourne lost over 50 pounds just by making better food choices so…
Instead of having ten sodas a day - she only had one soda and
Instead of having potato chips - she ate rice cakes and here's another weight loss tip from Kelly…
"Get rid of your microwave! It's the easiest thing to chuck some three-minute meal in. If you don't have one, you'll pick up something fresh."Kelly Osbourne
How 5 Celebrities Lost Their Last 10 Pounds
1. How Brittney Spears lost her last 15 pounds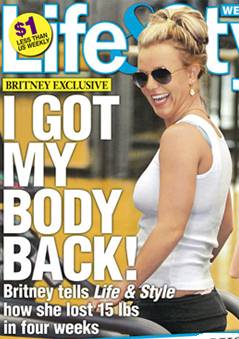 To go from 140-to-125 pounds…
Britney Spears worked out for an hour a day, 5 days a week with a personal trainer by spending 45-to-60 minutes on a treadmill and since she wasn't overweight to begin with…
Britney had to use vigorous workouts along with her very active lifestyle that includes plenty of dance rehearsalsto drop her last 15 pounds (see how hard you need to workout to lose weight) but…
The main thing Britney Spears did to lose weight was change her eating habits by NOT eating the bad foods that made her gain weight in the first place so…
She stopped eating junk foods, avoided Starbucks Frappuccinos (which contained 400 calories each) and Red Bull and…
Britney Spears ate 1200 calories a day by eating various weight loss foods like chicken, salmon, rice, and avocados including having egg whites for breakfast and sometimes turkey burgers for lunch and…
To curb her sugar cravings Britney would eat low-fat yogurt or have a sugar free popsicle but…
Britney did have 1 cheat day a week where she limited herself to only 3 cheat meals on her cheat day.
2. Lauren Conrad lost her last 10 pounds by…
Eating 6 meals a day for a total of 1,500 calories a day and her diet was mostly fish, beans, other proteins & veggies but she does eat more carbs on her cheat day and…
Lauren did 1 hour sessions of weight training and treadmill work twice a week and She stayed active during the other days of the week by doing 45 minute hiking sessions in LA's Runyon Canyon.
3. How Penelope Ann Miller lost 10 lbs. in 8 weeks
Penelope Ann Miller lost 10 lbs. in 8 weeks eating 1600 calories a day by eating every few hours making sure she got most of her carbs from fruit & veggies and avoiding bad foods plus…
Penelope worked out for 60 minutes 3 times a week with her personal trainer and did 2 additional cardio workouts on her own.
4. How Natasha Bedingfield lost her last 15 pounds
Natasha Bedingfield lost her last 15 pounds in 4 months by doing 30 minute intervals 3 times a week and working out with a trainer on weights twice a week.
5. How Anna Faris lost her last 10 pounds
Anna Faris lost her last 10 pounds to look better for her role in the new movie House Bunny by doing Pilates 6 times a week and running 3 miles daily and she admits to maintaining a strict diet which included eating chicken and vegetables but she now also admits she could never keep up that diet regimen forever.
How 15 Celebrities Lost Weight After Their Pregnancy
1. How Constance Zimmer went back to 110 pounds
Constance Zimmer went all the down to 110 pounds (5 pounds less than her pre-pregnancy weight!) by using freshmommy & walking with a 4 pound vest to burn more calories.
How weight vest speed up weight loss
2. How Christina Aguilera lost 40 pounds in 4 months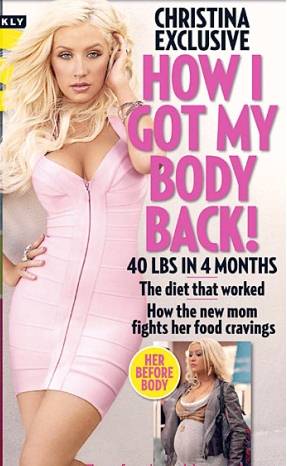 Christina did 90 minute vigorous workouts with her Personal Trainer 5 days a week consisting of…
Her workout began with 40 minutes of intervals on a treadmill or elliptical and then…
Christina did 40 minutes of various toning exercise like bicep curls, chest presses, push-ups, lunges, and ab exercises usually for 3 sets of 8-to-12 reps and she finished up with her workout with 10 minutes of stretching and here's another good tip…
Christina's Personal Trainer Tee Sorge didn't have her doing the same toning or body sculpting exercises each workout to prevent plateaus to keep the results coming in.
For her diet…
Christina was on a 1800 calorie diet of protein, veggies, and whole grains which consisted of 3 meals & 2 snacks and although 1800 calories may seem like a lot…
Christina was breastfeeding which means she needed to eat up to an extra 500 calories per day but Christina credits breast-feeding for helping her shed her post-pregnancy weight…

I think they say that when you're breastfeeding, your weight kind of slims down. It's a little easier. It's like a workout within itself. It's very tiring actually and you find yourself snacking more often. Christina Aguilera telling US TV show Access Hollywood

Christina had 1 cheat day a week with foods like with chili cheese fries and she admitted to having cravings for candy.

I'm not into depriving myself, I limit the bad foods that I like. Christina Aguilera from US Weekly Magazine
3. How Nicole Sullivan lost 41 pounds
Nicole Sullivan lost 41 pounds & went down to 128 pounds which is 3 pounds less than she weighed before she was pregnant and…
Nicole ate 1100 calories a day with foods from freshdining while having one cheat day a week with pizza and she walked up hills with her dog and lifting her 23 pound baby also helped her lose weight fast.
4. How Melanie Brown lost 40 pounds
Melanie Brown aka "Scary Spice or Mel B" lost 40 pounds after giving birth mainly by exercising regularly and by being a contestant on dancing with stars
I don't believe in diets, I believe in listening to your body and being consistent. If you want a burger, have one, but balance it out the next day by eating salmon and vegetables.Melanie Brown
5. How Heidi Klum lost 30lbs in 6 months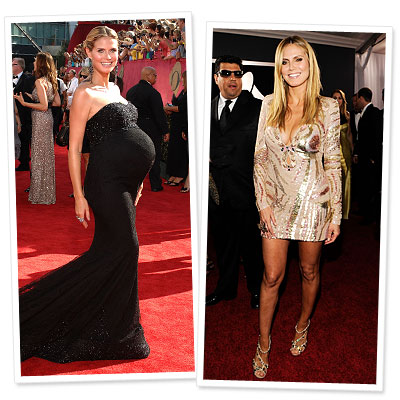 Heidi Klum lost 30lbs in 6 months after her pregnancy simply by motivating herself to exercise with photographs she took of herself nude every week to keep track of the way her body was changing.
6. How Denise Richards lost 30 pounds in 4 months
Denise Richards lost 30 pounds in 4 months after her pregnancy by getting up at 5am every morning to workout with her personal trainer and doing cardio.
2 Ways to Burn More Fat Quickly In the Morning
7. How Jamie Pressley lost 42 pounds
Jamie Pressley lost 42 pounds of baby weight with help from the cabbage soup diet
It's not the most amazing in terms of the kind of food you get to eat and the tastes but it did really well for me.Jamie Pressley
8. How Catherine Zeta-Jones lost 50 pounds
Catherine Zeta-Jones lost the 50 pounds she gained while pregnant with the Atkins diet by eating more low-carbohydrate and high protein foods like lean meats, fish and veggies.
9. How Melissa Joan Hart lost her baby weight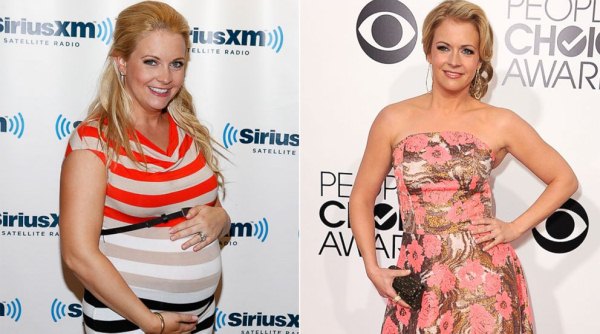 Melissa Joan Hart lost her baby weight basically by eating no bad foods & by having protein with every meal but she does cheat once in a while and indulge in ice cream, chips and guacamole and…
Melissa did 30 minutes of spinning and 30 minutes of floor exercises 3 days a week with a trainer 4 weeks after giving birth.
10. How Gabrielle Reece lost 34 pounds in 5 months
Gabrielle Reece lost 34 pounds in 5 months just by going back to being natural active by doing Pilates, swimming, and circuit training and her diet consisted of weight loss foods like oatmeal, salads, brown rice, and various protein sources and she admitted to having some chocolate almost every day.
11. How Leah Remini lost 80 pounds
Leah Remini finally lost the 80 pounds she gained during her pregnancy with five workouts a week and by following the 1st Personal Diet which is a customized diet made for you based on results of your blood test but the 1st Personal Diet isn't recommended for breastfeeding women.
12. How Reese Witherspoon got her movie star shape
Reese Witherspoon went back to her movie star shape only 8 weeks after having her baby by doing yoga, eating healthy, and getting plenty of outdoor exercise and walking when she can.
13. How Uma Thurman lost 25 pounds in 6 weeks
Uma Thurman lost 25 pounds in 6 weeks after having her baby doing the sword-fighting and martial arts training she had to do for the Kill Bill movie but YOU can get the same martial arts style workout with Tae Bo
14. How Kate Hudson lost 60 pounds in 4 months
Kate Hudson lost 60 pounds in only 4 months by working out 2-to-3 hours per day, 6 days a week and her diet consisted of smaller meals spread throughout the day made up of higher protein foods and she avoided certain carbohydrates such as grains and some fruits.
15. How Jennifer Lopez lost 40 after having twins
To lose 40 pounds after having twins Jennifer Lopez…
Ate 1400 calories a day that was divided into 4 separate mini-meals during the day and…
Her 1400 calorie diet consisted mainly of fresh fruit, raw vegetables, she had protein at each meal, and she was always drinking water and…
She avoided all red meats until she reached her goal weight of 120 pounds and Jennifer Lopez worked out for 45-to-75 minutes four times a week.
More Tips
Swipe to See Everybody, Tap to Pause
Click Arrows to See Everybody, Click Photo to Pause