302 Weight Loss Foods
136 Carbs
Oatmeal (How oatmeal reduces belly fat)
Amaranth
Brown Rice
Buckwheat
Buckwheat Pastas
Cassava Corn
Granary Bread
Grits
High fiber breakfast cereals like Fiber One
Muesli
Oatcakes
Pitta Bread
Plain Popcorn
Porridge
Potatoes
Quinoa
Shredded Wheat
Sprouted Bread (Ezekiel bread)
Steel-Cut Oats
Wheat Bagel
Wheat Breads
Wheat Germ
Whole Barley
Whole Wheat Pretzels
Wholegrain Cereals

Any vegetables

Artichokes
Asparagus
Arugula
Green beans
String beans
Beets
Broccoli
Brussels sprouts
Cabbage
Carrots
Cauliflower
Celeriac
Celery
Chervil
Chicory
Chives
Collard Greens
Cucumbers
Squash
Tomato
Cucumbers
Dandelion greens
Dill pickles
Eggplant
Endive
Garlic
Garbanzo beans (chickpeas)
Grapefruit
Kale
Kidney Beans
Kohlrabi
Leeks
Lettuce
Mushrooms
Mustard greens
Okra
Onions
Parsley leaves
Pinto Beans
Turnips
Watercress
Parsnips (raw/boiled)
Peas
Peppers (green/red)
Pickles (sour/sweet)
Pumpkin
Radishes
Rappini
Rhubarb
Rutabagas
Sauerkraut
Salsify
Scallions
Shallots
Sorrel
Soybeans
Spinach
Tomatoes
Spirulina
Swiss Chard
Yams
Sweet Potatoes
Zucchini

Any Fruits

Apricots
Asian Pears
Bananas
Blackberries
Blackcurrants
Blueberries
Cantaloupe
Cherry
Cranberries
Currants
Damson plum
Figs
Goji Berries
Grapes
Honeydew melon
Huckleberries
Kiwi
Kumquats
Lemon
Limes
Loganberries
Mangoes
Melon
Muskmelons
Navy beans
Nectarines
Papaya
Pineapple
Plantains (How Plantains burn 30% more fat)
Plums
Pomegranates
Prunes
Oranges
Peach
Pear
Plum
Raspberries
Spaghetti Squash
Strawberries
Quince
Tangerines
Watermelon
YES! You can actually eat anything you want (like the sugary, salty, processed carbs you love) and still lose weight (see why) but You'll lose weight much faster & easier eating mostly the weight loss carbs above because they'll kill your hunger & cravings while keeping you full on less calories and The less you eat = the faster you'll lose weight.
90 High Protein Weight Loss Foods
Protein Supplements

Whey Protein
Casein Protein
Soy Protein - vegetarian
Hemp Protein - vegetarian
Blended Protein - combination of protein sources
Protein Bars

Animal Sources

Beef Jerky
Bison
Cornish Hen
Deer / Moose / Elk / Caribou
Duck
Egg Whites / Egg Beaters
Eggs
Emu
Goat
Goose
Kangaroo
Lean cuts of Beef
Lean cuts of Pork
Lean Skinless Chicken
Leg of Lamb
Quail
Rabbitt
Skinless Turkey
Veal

Seafood

Abalone
Anchovy
Bass
Catfish
Caviar
Cod
Crab
Crayfish
Flounder
Frog Legs
Grouper
Haddock
Halibut
Herring
Lobster
Mackerel
Mahi Mahi
Mussels
Orange Roughy
Oysters
Perch
Pollack
Roe
Salmon
Sardines
Scallops
Shad
Shrimp
Snapper
Swordfish
Terrapin (turtle)
Tilapia
Tilefish
Trout
Tuna
Whitefish
Whiting

Nuts & seeds (good source of protein for vegetarians)

Beechnuts
Butternuts
Cashews
Flaxseeds
Hazelnuts
Hazelnuts
Hemp Seeds
Macadamia Nuts
Peanuts
Pecans
Pine Nuts
Pistachio Nuts
Pumpkin Seeds
Sunflower seeds
Walnuts

More high protein foods

Hummus
Natural Almond Butter
Natural Cashew Butter
Natural Peanut Butter
Seitan
Tempeh
Tofu & Soy products
Tip: Make at least 30% of your diet protein because You'll lose twice as much weight according to this study & see more ways protein helps you lose weight faster or…
11 Weight Loss Dairy Foods
How Dairy Burns 5x MORE Belly Fat
American Cheese
Cheddar
Cottage Cheese
Cream Cheese
Feta Cheese
Greek Yogurt
Mozzarella
Parmesan Cheese
Ricotta
Sour Cream
Yogurt
13 Fats that Burn Fat
How Omega-3's Help You Burn Fat

Flaxseed Oil
Cod liver Oil
Soybean Oil
Walnut Oil
Olive Oil

How CLA Helps You Lose Belly Fat

Safflower Oil
Linseed Oil
Canola Oil
Sunflower Oil

How MCTs Help You Lose Up to 36 lbs

Coconut Oil
Palm Oil
You can take Omega-3, CLA & MCT supplements to get more Good fats in your diet but if you eat more complex carbs and lean proteins… You'll be getting enough Good Fats in your diet to lose weight.
30 Spicy Weight Loss Foods
How Spices Increase Your Metabolism
Africa Birdseye
Anaheim
Bell Peppers
Bird's Eye Chili
Cayenne Peppers
Chili Peppers
Chili Powder
Chiltepin
Cinnamon
Cloves
Cumin
Curry Powder
Datil
Fatalii
Garlic
Ginger
Habanero Peppers
Hot Mustard
Hot Peppers
Jalapeno Peppers
Jamaica Pepper
Jolokia
Naga
Piquante
Rocoto
Scotch Bonnet
Super Chili
Tabasco
Thai Peppers
Turmeric
20 Weight Loss Condiments
These are all lower calorie, low salt & sugar condiment options you can add to any of the weight loss foods on this page for more flavor.
Chimichurri
More Weight Loss Foods
Weight Loss Drinks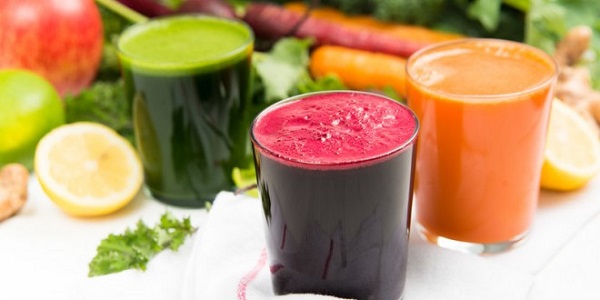 Super Foods
More Tips