How Beyonce Lost 20 Pounds in Under 2 Weeks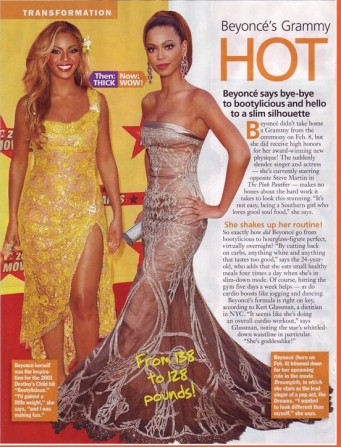 Beyonce used a very unusual diet called the Master cleanse diet (also called the maple syrup or Lemon juice diet) to shed 20 pounds quickly.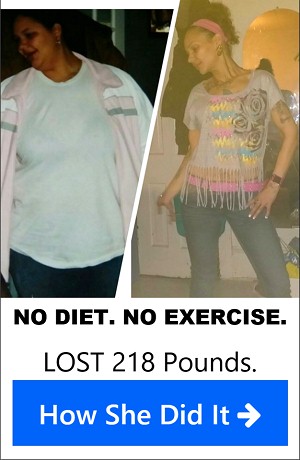 Beyonce had to lose 20 pounds in 2 weeks so she could look more like the slimmer Deena Jones at the age of 16 (Deena Jones is a character Beyonce played in the dreamgirls movie)
"Normally they'd change your make-up or your clothes but I wanted to go the extra mile," Beyonce is quoted as telling China Daily. "Back in the sixties, models like Twiggy were popular and I knew Deena would have been thin then, so even though I really love eating, it was necessary to lose weight really fast because we shot Deena at 16 and Deena at 36 two weeks apart."
The Master Cleanse Diet is basically a fasting diet where you eat no solid foods and you have to drink 6-to-12 glasses of water mixed with lemon juice, maple syrup and cayenne pepper for 10-to-40 days and…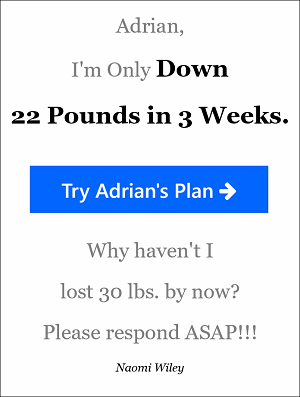 That's what Beyonce did on the master cleanse diet to lose 20 pounds in 14 days and according to some reports… Beyonce cheated on the diet by eating fish, vegetables, and protein drinks… "I had to lose it really fast, so I fasted and only drank liquids and [had] fish and protein shakes and vegetables" but…
Beyonce quickly gained back all the weight she lost on the Master Cleanse diet
Popular
New 'Surgical Foods' make DIET & EXERCISE a waste of time. KEEP READING →
Beyonce admitted she was very cranky while on the diet…

"As soon as it was over, I gained the weight back - I ate everything when it was over… the second I looked at a donut, it came back! I gained back all the weight, even the weight I didn't want to come back!"
More Tips
Trending