Use these 3 Steps to lose weight…
1. Get Motivated to lose weight
This is the MOST Important step you must take to lose weight fast and keep it off forever so Don't be like the other people who never lose weight because they lack motivation and let every simple little excuse or problem end their weight loss dreams and…
Getting motivated to lose weight is not about setting a goal to lose 10, 20, or 50+ pounds and yes… Goals are important but you need many other motivational tools to power you thru your weight loss journey so…
To get truly motivated to lose weight…
2. Go on the BEST Weight Loss Plan For YOU!
Did you know that if you do exactly what every weight loss plan, diet or gimmick tells you to do… You will reach your weight loss goal but…
Whenever a person fails on a weight loss plan it's not the weight loss plan's fault it's usually the Persons fault for not be able to STICK to the weight loss plan or diet and this is why 99% of all diets fail so…
You need to find the best weight loss plan for you that best fits YOUR Lifestyle, YOUR Schedule, YOUR eating habits, YOUR Fitness level and probably one that allows you to cheat on your diet so…
Get started on 1 of the 7 weight loss plans listed below that is best for you…
The 7 weight loss plans above are permanent weight loss plans so…
You'll lose weight & keep it off for good and you should lose 10 pounds every 4-to-6 weeks doing any of those 7 weight loss plans and…
You Could lose more than 10 pounds every 4-to-6 weeks depending on these weight loss factors here but if you need to lose weight faster…
Use 1 of these 3 emergency weight loss plans…
These emergency plans should only be used for weight loss emergencies where you need to lose a lot of weight fast in a short period of time like for a wedding, reunion, trip or other special occasions because…

Quick weight loss plans like that are tough to stick to so you may gain all the weight back after you've finished.
3. Take Action!
That's it! How to lose weight is as easy as 1-2-3…
Get motivated…
Pick a weight loss plan and…
TAKE ACTION & and start losing weight and…
There's no need to make things complicated - just take action NOW!
You may also need to see…
To help you lose weight faster…
NowLoss.com Created by Adrian Bryant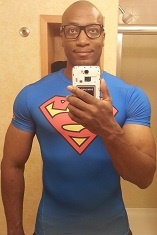 Adrian is one of the world's most sought after Body Transformation Specialist. Many People (like these here) have used NowLoss.com to Look Better Naked for free.
Even Models seek out Adrian's advice and Doctors use Adrian's unique techniques to help their patients lose weight fast and his new YouTube Channel already has over 35 Million views!
Contact Adrian Follow Adrian on FaceBook, Instagram & Twitter