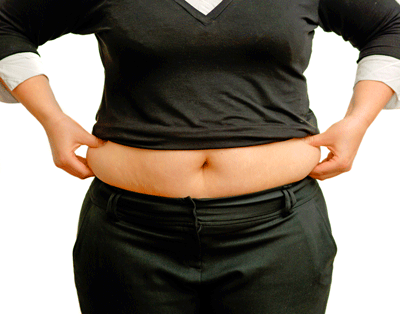 To lose belly fat fast…
You need to go on one of these permanent fat loss plans here to lose fat all over your body because…
The quickest way for you to lose belly fat is…
If all you have is mainly belly fat then…
Here's 5 tips to help you lose belly fat faster…
1. Use CLA to lose belly fat faster
According to The International Journal of Obesity… People who took CLA lost belly fat by reducing their waistlines by 1.2 inches without making any diet or lifestyle changes. Get more info about CLA here or Buy CLA here.
2. Do Intervals to burn belly fat faster
Do Intervals or High intensity fat burning workouts to burn fat faster in less time
3. Add more protein to your diet
Make sure at least 30% of your total calories come from protein and eat more raw vegetables to lose belly fat faster and…
University of Colorado Researchers found out that People who have most of their fat stored in their belly tend to lose belly fat quicker when their diet is higher in protein & healthy fats
Go here to see how many carbs, proteins & fats should be in your diet.
4. Add yogurt to your reduced calorie diet
A University of Tennessee Study found that people who included yogurt in their
weight loss diets
lost 81% more belly fat
than those who didn't include yogurt in their in their weight loss diets because…
The calcium in yogurt & in other dairy products helps your body burn more fat and calcium limits the amount of NEW fat your body can make.
5. Avoid bad stress
Stress causes your body to release a 'belly fat gaining' hormone called Cortisol &…
Make sure you also get rid of "false" belly fat…
False or fake belly fat is caused by a bloated stomach, excess water weight and/or weak TVA muscles so…
2 ways NOT to get rid of belly fat…
1. Doing Ab exercises
Doing ab exercises or even love handle exercises do very little to help you get rid of your belly fat and as a matter of fact…
Doing ab exercises while you still have belly fat will only make you gain muscle under your belly fat making your belly look bigger and…
You'll only be able to see your six pack abs unless you lose most of your belly fat.
2. Going on a very low calorie diet
Starving yourself or going on a very low calorie diet (VLCD) will not help you lose belly fat any faster than going on a regular diet and exercise plan and the belly fat that you lose real fast on a VLCD is mainly water weight or "false" belly fat.
To get your rid of your "Mommy Belly" or "Mummy Tummy"…
What about my love handles?
To get rid of your love handles you just basically need to re-read everything on this page again because…
Your love handles are just stubborn fat on the sides of your belly that also needs to be burned off with diet & exercise.
Make sure you also see…
You may also want to see…
Exercises to firm & flatten your belly…
Click on photos to see how to do exercise
Please Remember This: The ab exercises above WILL firm & flatten your belly making it look flatter but… In order to truly get a flat stomach you need to go back to the top of this page and follow those easy instructions to lose belly fat fast.