To Lose Inner Thigh Fat,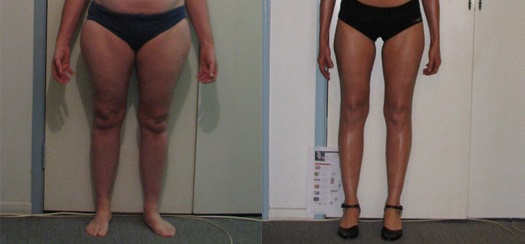 Just like belly fat, flabby arms or double chin fat you need to lose weight all over your body with 1 of these fast weight loss plans to lose inner thigh fat because even if you did the world's best inner thigh exercise…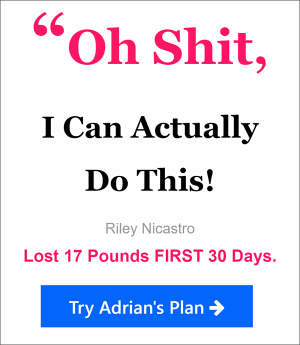 All you're going to do is firm up your inner thighs while losing very little or no inner thigh fat. Again, To get rid of inner thigh fat & To actually make your thighs thinner you need to use a weight loss plan to lose fat all over your body.
As you lose weight you will lose weight in different areas on your body at different times so you may end up losing much of your arm, back and belly fat before you start to see your inner thigh fat go away but usually…
Your belly and hip fat is the last to go (Why do I still have belly fat after losing all this weight?). Be patient & Expect to lose only 10 pounds every 4-to-6 weeks and the more overweight you are = the longer it'll take you to lose inner thigh fat.
Inner Thigh Gap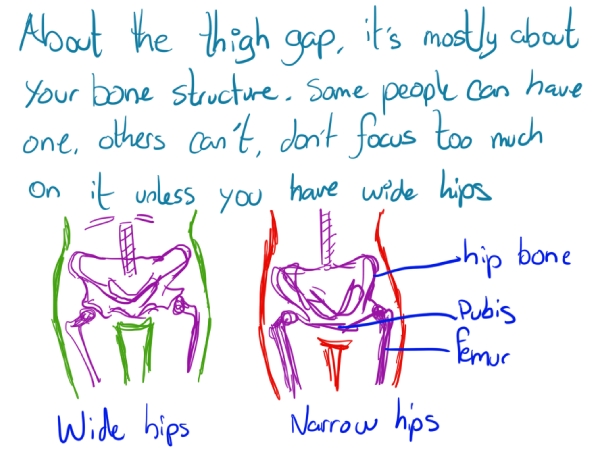 So if you're not overweight with a slimmer figure then the reason why you may not have an inner thigh gap or why your inner thighs touch making it seem like you have inner thigh fat is because of your bone structure and NOT BECAUSE YOU'RE FAT.
3 Inner Thigh Exercises
Remember: These inner thigh exercises will ONLY firm up your inner thigh area making them appear slightly thinner and To truly lose inner fat you must Go on 1 of these fast weight loss plans to lose fat all over your body.
7 Minute Inner Thigh Workout
Home Inner Thigh Exercise
Gym Inner Thigh Exercise
Other Than Thinner Thighs,
More Womanly Tips
New Workouts