12 Ways to Get Rid of a Double Chin
1. Double Chin Crunches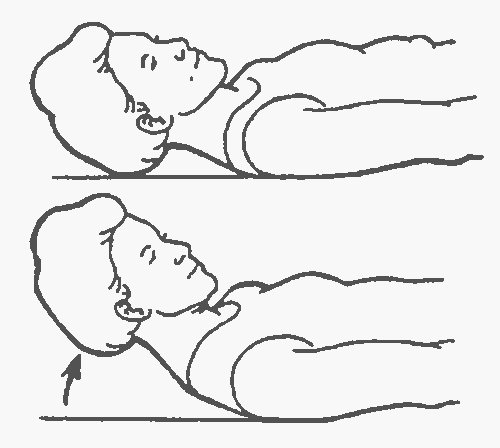 Lie down face up.
Raise your chin towards your chest & lower your head back down.
Repeat 10-to-30 times.
Advanced: Hold at top for at least 2 seconds and/or place a towel under your neck to increase range of motion.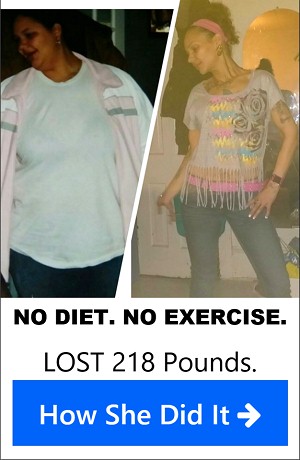 2. With Your Tongue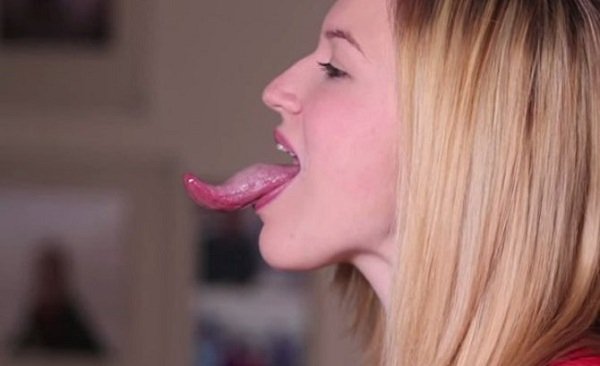 Lean your head back against something rigid.
When your head is back, lengthen/stick your tongue out as much as possible while counting to 10.
Put your tongue back in & repeat at least 3 more times.
3. With a Ball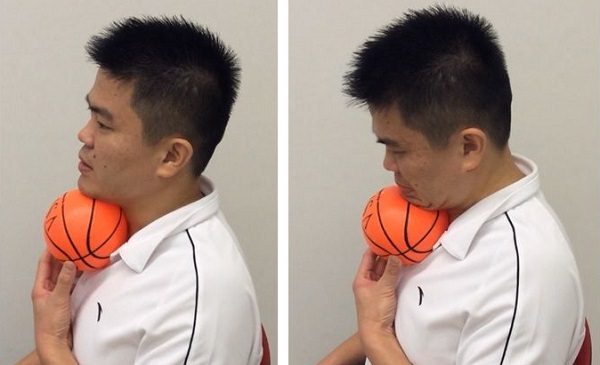 Place a ball (tennis, racquet or etc.) under your chin.
Press down on it & release 10-to-30 times per set.
Advanced: Hold each squeeze for at least 2 seconds.
Do at least 3 sets.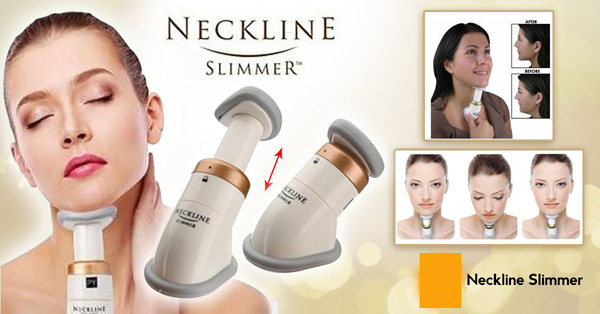 You may find it easier to do this double chin exercise with a neckline slimmer
4. Double Chin Workout
See video above ↑ for 7 more double chin exercises.
Start off doing 2-to-6 sets of 1-to-2 double chin exercises.
Work up to doing at least 3-to-4 double chin exercises per workout.
Do double chin exercises at least 3x per week.
The exercises you perform to get rid of the unsightly double chin are platysma/neck exercises.
If you have a double chin because of premature aging, genetics and/or poor posture… Double chin exercises will work for you because they'll firm up & strengthen the weaker neck muscles causing your skin to sag.
Double chin exercises probably won't work if you're overweight. You'll need to lose weight ALL OVER to reduce the appearance of a double chin.
5. Chewing Gum
Chewing gum is a way to keep your neck muscles active outside of doing double chin exercises. Make sure the gum is zero or very low calorie if you're on a weight loss diet.
You can take the 'chewing gum' exercise to another level using a Jawzrsize Facial Toner
6. Smile More
Smiling gets rid of and prevents a double chin by strengthening face & neck muscles.
Frowning weakens your face & neck muscles leading to a double chin.
7. Posture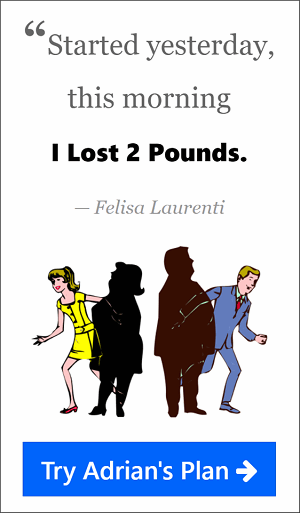 Correcting your posture (especially if you have bad forward head posture) will prevent, hide & strengthen weaker neck muscles causing a double chin.
8. Egg White Mask
Mix 2 egg whites, 1 tbsp. milk, 1 tsp. honey & 1 tbsp. lemon juice.
Add 4 drops of peppermint oil
Apply to face & neck.
Let it stay on for at least 30 minutes before rinsing off.
Do this once every 2 weeks.
The egg white mask helps eliminate a double chin by firming up the saggy skin around your neck.
9. Lose Weight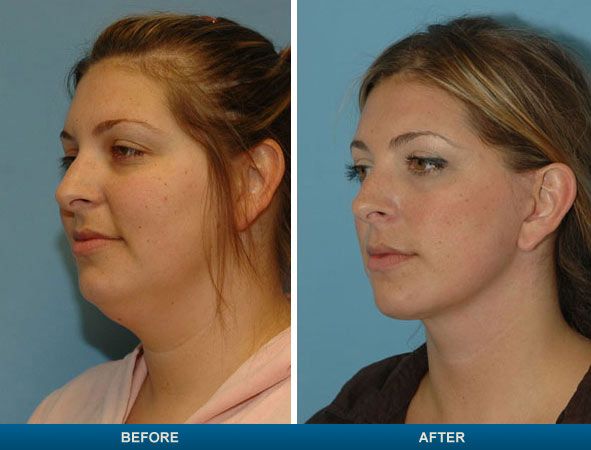 As you can see in the picture above, if you're overweight, then losing weight is probably the ONLY thing you need to do to lose your double chin & face fat.
You can't target face or double chin fat. Your double chin will gradually fade away along with any belly, inner thigh, love handle, bat wing or any other unwanted fat as you lose weight all over your body.
Hide a Double Chin
10. Unbutton Your Shirt
The first thing you can do is to opt for low cut shirts, because they don't emphasize your issue. Try a shirt that features 2 or 3 buttons and leave them undone. This is an efficient tip for men.
If you intend to conceal your double chin with the help of a high collared shirt, you won't obtain the result you expect; you will get exactly the opposite. Eyes will be distracted from that specific area when you put on shirts with low neck lines.
11. Grow a Beard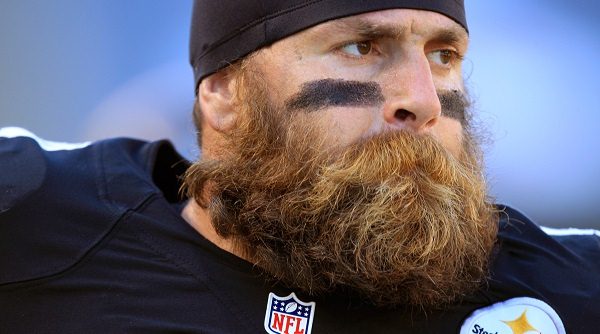 12. Make-up: The Perfect Trick
You should know make-up will conceal a double chin if surgery isn't suitable for you. It is advisable to ask a cosmetologist for advice becasue they'll explain exactly how to apply the make-up in order to mask your problem.
Apply the foundation cream patiently if you want it to blend it perfectly. This will get rid of your double chin problem and it will eliminate all noticeable lines formed between your face and chin.
Surgery for Double Chin?
2 different ways to perform double chin surgery.
Liposuction to eradicate fat stores from a specific part of your body at an average cost of $2,975.
Chin tucks involves pulling your skin stretched and eliminating the flabby skin at an average cost of $5,500 → 10 Questions to Ask Before Plastic Surgery
Other Than a Double Chin,
More Tips
Trending