Hi guys, I lost 50 pounds in 2 months and 3 weeks doing Adrian's walking workoutsAkashi Seijuro
Walking Workout For Beginners
I lost 100 lbs with this walking workoutLala Smith
I lost 150lbs doing this exercise. It's really effective and very easy. You can do it everywhere. The downside is that it makes people in the same room feel uneasy lolJeb Voorhees
To Walk off 20 Pounds This Month,
Walk FAST!
Walk like you're late as if you're about to miss your plane.
Walk back & forth as many times as you can in 30 seconds.
Try walk farther each time or at least maintian the same number of times you walk back & forth.
Do this workout 1-to-2x per day, 2-to-4 days per week.
Make yourself heavier
Wear a Weight Vest, book bag, carry another person or a giant teddy bear to burn more calories to lose weight faster walking.
Use something that weighs at least 20% of your bodyweight to get the best results.
Don't use something TOO HEAVY because then you'll walk so slow it won't give a big weight loss advantage.
Use 1 of These Diets
NowLoss Diet: Lose weight eating anything you want by tracking your calories. Fat loss is about HOW MUCH and NOT WHAT you eat. (see why)
5-Step Diet: Lose weight without tracking calories.
Walking Treadmill Workout
In this Treadmill Walking workout you alternate between 10 seconds of walking followed by 10 seconds rest repeated for 10 minutes.
Do this workout 1-to-6x per day, at least 4 days per week.
Too Easy? Do the Running Treadmill Workout
Thank you so much I lost 23 pounds with your diet and walking workoutMegan Rogers
Ok ok… I did try this workout last night and lost 3 lbs by the next day and about to hit it again tonight! Thank you for sharing!Kim Yates-England
Before & Afters
I'm now 123 Pounds!
Hi you are awesome by the way.
I love how you have been a god send! I was 195 when I started your program doing the interval treadmill walking workouts for 20 to 30 minutes, I'm now 123 & I'm starting to notice a lot more muscle tone and I can feel my glutes getting stronger and harder!
Anna Trevino
She Lost 124 Pounds
Hi, Adrian!
I am 5'7" & I have lost 124 pounds. I started at 272 pounds and now I'm 148. My first 90 pounds or so came off in the first six months and then my weight loss slowed until I read about your suggestion for Intermittent Fasting
I incorporated that into what I was already doing, and also started walking. Now I do walk-run intervals for 30 minutes, 3 times per week. I also life weights 3 days per week.
Sue Ellen Holmes
Lost 30 Lbs.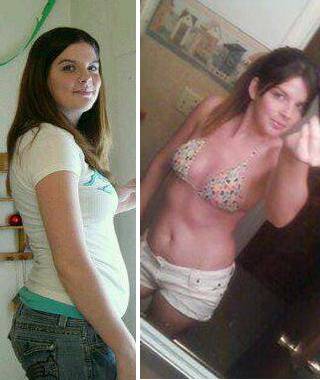 I used the jumping jacks and walking workouts to lose 30 pounds. Plus I took my kids on walks and This is also after two kids that are 14 months apart lol
Krystal Marie
Finally at 71kg
Following the NowLoss Diet along with your running workout helped me get down to 71kg.
Manny Schellenberg
I actually have found my waistline again, lol!
I am doing the treadmill video & the Jumpin Jacks video that Adrian posted.
Walk or Run to Lose Weight Faster?
Running because usually its going to kick your ass more meaning it's going to burn more calories. So, whenever you can it's better to RUN instead of walk whenever you want to lose weight faster.
The more intense an activity is = the MORE weight (or more calories) you'll burn in a shorter period of time. For example, you may burn the same number of calories running for 10 minutes as you would be walking for more than 20 minutes. 4 ways to burn more calories when working out
More Workouts
More Tips
New Workouts