The 20 Best Foods For Better Looking Skin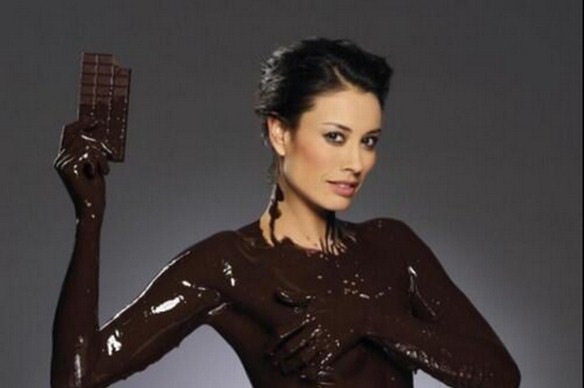 1. Dark chocolate
Dark chocolate helps to moisturize your skin, reduce redness and roughness according to a study published in the journal of nutrition and according to University of Nottingham professor Ian MacDonald… The cocoa flavanols in dark chocolate help fight sleep deprivation, fatigue, and the effects of aging.
2. Berries
Most berries like blackberries, blueberries, strawberries, raspberries, gooseberries and cranberries are high in antioxidants that help produce collagen to keep your skin smooth and plump plus… The antioxidants in berries prevents your skin from aging by fighting off free radical damage.
3. Acai
Acai may not be the weight loss miracle you hoped it would be but Acai contains 10 times more antioxidants than red grapes and 10-to-30 times the anthocyanins of red wine that help combat premature aging.
4. Pomegranates
The reason why pomegranates are included in so many skin care products is because the juice in pomegranates strengthens skin & hair by protecting you from UV rays that accelerate the aging process.
5. Dark leafy greens
Dark leafy greens like Broccoli & Spinach are full of anti-aging antioxidants plus they are high in lutein and lutein boost skin hydration and elasticity.
6. Green Tea
Green tea is also high in antioxidants & flavinoids and it has anti-inflammatory properties which can all help prevent wrinkles and produce better looking skin.
7. Water
Drinking plenty of water helps your skin look good by moisturizing your skin from the inside out and… Not drinking enough water will dry out your skin leading to wrinkles
8. Fish
Salmon, sardines, mackerel, tuna and trout are all high in omega 3 fats that reduces the inflammation that leads to free radical damage that accelerates the aging process and…
The omega-3 fats found in fish help keep your skin moisturized & more elastic to prevent wrinkles & Omega 3 fats give you shinier hair plus…
The omega-3 fats keeps your skin firm to help you get rid of cellulite.
9. Nuts & Seeds
Nuts & seeds are high in vitamins A and E and these vitamins slow down the aging process by protecting you against sun damage and just like the healthy Omega 3 fats found in fish…
Nuts & seeds also have a lot of good fats in them that keep your skin moisturized preventing you from getting dry skin
10. Eggs
Eggs are full of antioxidants like Vitamins B & E that are easily absorbed by your body to slow down the aging process.
11. Tomatoes, grapefruit & watermelon
Tomatoes are a good source of the antioxidant lycopene that protects the skin from sun damage by neutralizing the free radicals that can damage skin cells and cause cancer and…
It's best to use cooked and canned tomato products rather than fresh tomatoes to get the most lycopene out of tomatoes and Grapefruit and watermelon are also good sources of lycopene
12. Yellow & Orange foods
Yellow & orange foods like pumpkin, sweet potatoes, carrots, apricots, mangoes, cantaloupe, egg yolks, and yellow or orange peppers are all high in beta-carotene and…
Beta-carotene helps you with any dry skin problems and it makes your skin smooth & soft while also protecting your skin from sun damage and…
Yellow and orange foods are also all high in vitamin A that will protect your skin fun the sun while giving you smoother, better looking skin and…
Without enough Vitamin A in your diet your skin will become dry & scaly
13. Yogurt
Yogurt will kill the bacteria that causes you to get acne and other skin problems.
14. The Allium Family
These are foods like Onions, Garlic, Chives, Leeks, Shallots and Scallions. The Allium Family helps get rid of cellulite by removing the toxins in your body that cause cellulite and…
It prevents spikes in blood sugar which accelerates aging, wrinkles and a host of degenerative diseases.
15. Barley Grass and Wheat Grass
Wheat grass reduces the inflammation that makes you age faster and it helps the body attack cancer cells.
16. Prunes
Prunes are full of flavinoids & antioxidants that off fight free radical damage to make your skin look better.
17. Corn & artichokes
Corn & artichokes are full of ferulic acid that protects your skin from harmful sun rays that cause wrinkles
18. Citrus Fruits
All citrus fruits like oranges, grapefruit, lemons & lime are high in Vitamin C and… You need Vitamin C to help you make collagen or skin protein plus Vitamin C also helps fight against the free radicals that speed up the aging process.
19. Apricots
Since Apricots are high in Vitamin A they'll help you get rid of acne because Vitamin A prevents too many dead skin cells from clogging up your pores.
20. Cantaloupe
Cantaloupe is high in superoxide dismutase or SOD
.

You Deserve to
Look Good Naked
I'm Adrian Bryant (the ripped guy on the right) & I'm here to help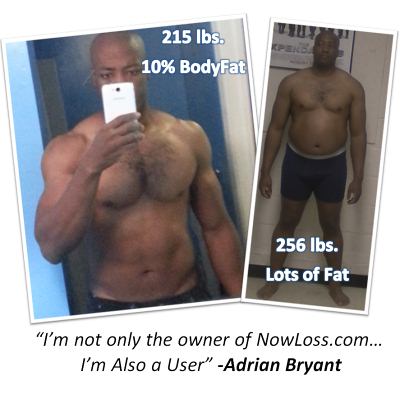 you look much better with your clothes off or on so…
vignesh
U just cut the ginger into small peices and allow t o dry
in fan ..for half day ..and soak the ginger in thehoney ..and u eat it in empty stomach every morning u find
results in 3 days ..ven u get gud results plz give me request in face book for cr vignesh i vll help u to get complexion also
August 10, 2013
honey
answer
March 30, 2013
Amber
Hi, I'm not sure if you will get this comment because you posted a while ago, but I wanted send you a hug and say that eating organic and healthy can help a lot with depression . Feeling healthy can give you a more positive perception of yourself, also getting away from a job that seems to consume your life and finding more time for the things you love will improve your life in drastic ways. Taking time for yourself, working less and filling your life up with things that make you happy will feel like a gift of love to yourself, and as a result you will feel happier and more confidant. Self care is really important, be your own best friend and take care of yourself. Sometimes we think that it's our body that is the cause of our unhappiness but often it's our unhappiness that causes us to be out of shape or have a negative view of ourselves.
Here are two blogs from amazing women who inspire me
One on health: foodbabe.com
and one on following your dreams: www.marieforleo.com
Much love, and God bless
October 09, 2013
Paul Harris
5'6", 190 pounds? Jazmin girl, do us all a favor and don't appear in public in a bikini.
May 08, 2013
Minna
No Paul, you do us all favor and don't write dis-respective ridiculous comments. And Jazmin you enjoy your summer, and make some longer weight loos goals if you want to lose weight, like at least 3 months and then 6 months.. i know how is to be teenager and want a fast results, but if anyone is offering you solution in like 10 days, you should not believe in it, nor try it-even if it would work it would be very unhealthy
May 23, 2013
Adrian Bryant
what is your weight & height now and do you know your body fat percentage?
April 02, 2012
anonymous
I weight 130 and 5'2. How do I know my body fat? My body is toned. How can I lose muscle on my thigh? It looks too muscular since I did too many squat.
April 03, 2012
Adrian Bryant
you won't burn into your muscle doing that amount of cardio and the ice cold water is okay before bed
September 24, 2011
Matthew
yes
September 24, 2011
Matthew
Its ok to drink water before u go to bed
September 24, 2011
will
thanks adrian i appreciate the info.
September 25, 2011