Coffee Scrubs for Acne, Cellulite & Eczema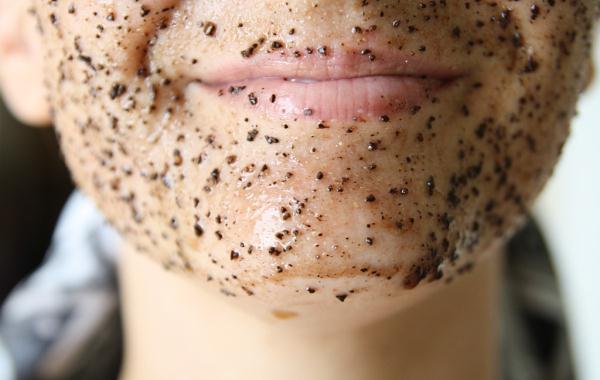 The Science Behind a Coffee Scrub
Since a homemade coffee scrub is crammed full of antioxidants, it can help rid your skin of free radicals, which as we all know, lead to a range of skin problems. These include eczema (or very dry skin), varicose veins, cellulite and acne, not even to mention the visible signs of premature aging
Caffeine is also a diuretic, which promotes the body's ability to flush out toxins, and when applied topically, it can help reduce inflammation and swelling. Oh, and if you were wondering, your skin really is capable of absorbing caffeine when it's applied topically!
If you've been looking for ways to treat your unsightly skin problems, then a coffee scrub is well worth trying.
Coffee Scrub For Cellulite
Varicose veins and cellulite might be two of the most dreaded skin problems, and they're conditions that most women try to fight on a daily basis.
By using an in-shower coffee scrub you'll be assisting your body in getting rid of fat stored in the cells of the skin. Because coffee is a natural diuretic, it helps get rid of varicose veins and cellulite by plumping up the skin and increasing its elasticity.
Furthermore, by using your coffee scrub on a daily basis, you'll be exfoliating dead skin cells and stimulate lymph node drainage, stimulating blood flow to your skin and engaging your circulatory system, which all leads to skin that appears smoother and firmer.
Cellulite Coffee Scrub Ingredients
How to Make Cellulite Coffee Scrub
Put coffee & sugar in a medium sized bowl.
Add vanilla & mix.
Add coconut & castor oils. Stir until well mixed and moist.
Store in air-tight container.
Coffee Scrub For Acne
If you have a mild (or even bad) case of acne, there's a simple way to get rid of it: coffee scrub. The idea seems pretty simple, and the method is even simpler.
Just mix some ground coffee with water, or even your favorite facial wash, and then give your face a good scrub down on a daily basis.
You can also add a bit of freshly squeezed lemon juice or organic honey to the mix to help boost your skin's natural glow and moisturize your face
Coffee grounds will help exfoliate your skin, getting rid of dead skin cells, grease and grime, which as you know are the main causes of acne.
By using a coffee face scrub on a daily basis, you'll be preventing breakouts, drying out pimples, getting rid of acne scars, tightening the pores and softening your skin. There really isn't a simpler (or cheaper) way to get that healthy, glowing skin you've been chasing for years.
Coffee Scrub For Eczema
Whether you're battling to get rid of that dry patch of skin, or you're fighting a full-blown callous effect, Eczema can be pretty darn hard to get rid of. Luckily, you can improve the health of your skin by using a simple coffee scrub on a daily basis.
All you need to do is to mix some ground coffee with a little sugar and then add a carrier oil to the mix, which can be anything ranging from Pure Olive Oil to essential oil, whichever floats your boat.
You need to mix the sugar and coffee on a one-to-one ratio and then add enough oil to turn the mix into a smooth paste.
By using the scrub on a daily basis, you'll be exfoliating your skin, getting rid of dead skin cells and promoting the skin's natural healing abilities thanks to the antioxidant contents found in the ground coffee. The sugar will help fight off bacteria, and since sugar contains glycolic acid, it can also promote skin regeneration.
The Right Scrub For The Right Job
If you're buying coffee scrub it's important to know what problem you're trying to eliminate and where you're going to be using it.
For example, while we're partial to our organic coffee scrub, it wouldn't make for a great facial scrub. It's too course. A scrub like this one, is specifically formulated as a facial scrub.
Secondly, find ingredients that help to compliment the coffee scrub. If you're looking to get rid of acne, a coffee scrub with a coconut oil base isn't a great product for you - unlike Argan Oil, coconut oil can clog pores. However, for stretch marks or cellulite coconut oil does a terrific job complimenting the coffee.
If you're planning on making your own coffee scrub, the same rules apply. Most DIY recipes will claim it's good for cellulite, acne, varicose veins and eczema. Consider the secondary ingredients very carefully to ensure it's the right scrub for the job.
Coffee Scrub - a Silver Bullet?
While a coffee scrub might not be an instantaneous solution to your skin problems, it can help to drastically improve the appearance of the skin. When used as part of your daily beauty routine, caffeine definitely benefits your skin and promotes its healthy glow.
As you can see, using a coffee scrub can help you combat eczema, cellulite, varicose veins and acne, and all you need are the remains of your daily cuppa Joe.
We hope that this post has been helpful in assisting you to find the safest and most natural approach to tackling 4 of the most common skin problems out there.
About the Author
Megan is a DIY health & beauty addict. She's committed to making her itsy-bitsy apartment chemical free and her diet as unprocessed as possible. You can find her work at Gold Mountain Beauty where she is responsible for the blog and Instagram
More Coffee Tips
More Skin Care Foods
More Skin Care Tips
More Tips
Swipe to See Everybody, Tap to Pause
Click Arrows to See Everybody, Click Photo to Pause