How to Make Keto Avocado Brownies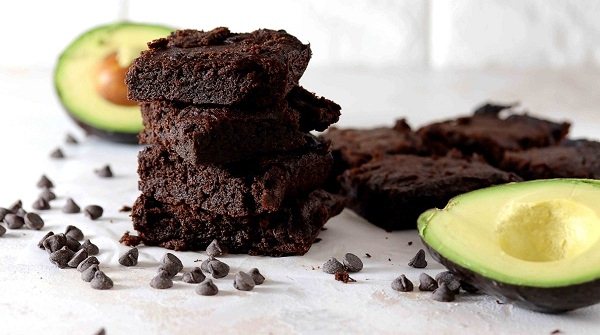 1. Before Baking,
Substitute your usual store bought sugar to any low carb granulated sweeteners. Getting some supplements would work great too. However, I personally prefer using a mixture of monk fruit extract powder and erythritol as it works well with chocolate. Avoid using stevia extract as it tends to make the brownie taste bitter after baking.
Next, your avocados have to be at the perfect stage of ripeness to achieve that creamy and buttery texture. To tell whether an avocado is ripe, it will usually have a darker shade close to black and feels softer when pressed gently.
Weigh out your avocados instead of following 1 or 2 quantity. This is because each fruit differs in size and by adding too much of it will make your brownies bitter.
Then you will need to cream your avocados. Pop them in a food processor, use an old potato masher or fork to mash your avocados. This step in crucial to prevent lumps of avocados in your brownie.
Once the steps above are completed, you can now mix all your wet ingredients together with your avocados in the blender to make sure everything is well incorporated.
2. Combine Wet & Dry Ingredients Together
Before combining your dry ingredients with your avocado mixture, be sure to whisk together the dry ingredients in a separate bowl. After that, carefully add your dry ingredients to the food processor and mix until you reach a creamy thick batter.
3. Transfer the Brownie Mixture to a Baking Dish
Prepare a 12x8" (20x30cm) baking dish lined with baking paper.
Then pour your avocado brownie mixture into the baking dish spread evenly.
Finally pop them in the oven at 180C/350F for 30 minutes and voila!
4. Knowing When the Avocado Brownies are Baked
You can check whether the brownies are well baked by sticking a toothpick into the brownie and pulling it out clean. However to achieve a fudgy brownie, there will be slight mixture stick on the toothpick when pulled out so don't worry whether its under baked.
5. Topping Your Brownie
There are many choices out there such as any type of chopped roasted nuts, a scoop of low carb ice cream, dried fruits and sugar free chocolate chips.
Summary
Keto Avocado Brownie Ingredients:
250g avocado (1 cup mashed)
½ tsp vanilla
4 tbsp cocoa powder
3 tbsp refined coconut oil (or butter)
2 eggs
100g chocolate chips (½ cup melted)
90g blanched almond flour
¼ tsp baking soda
1 tsp baking powder
¼ tsp salt
1 tsp monk fruit extract powder
¼ cup erythritol (60ml)
Keto Avocado Brownie Instructions:
Preheat oven to 180C/350F.
In a separate bowl, combine the dry ingredients together and whisk together.
Peel the avocados, weight or measure your avocados. Place in a food processor and process until smooth.
Add each wet ingredient to the food processor, one by one, and process for a few seconds until all of the wet ingredients have been added to the food processor.
Add the dry ingredients to the food processor and mix until combined.
Place a piece of baking paper over a 30x20cm (12x8") baking dish and pour the batter into it. Spoon evenly and place in the preheated oven.
Bake for 30 minutes, or until a toothpick inserted in the middle comes out half clean. The top should be soft when touch it with your fingers.
Take out of the oven, let it cool completely before slicing into 12 pieces.
More Tips
New Workouts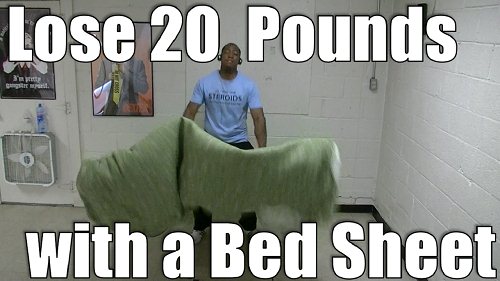 Bed Sheet Workout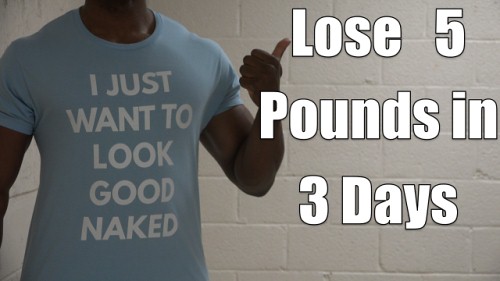 Home Stepper Workout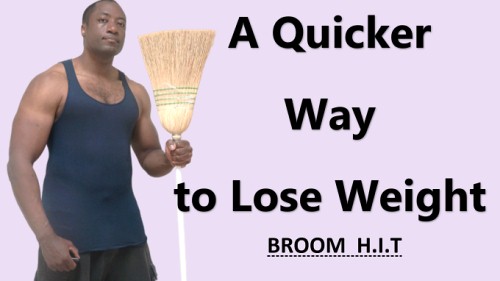 Burn 48% More Belly Fat