To get a flatter stomach in a week without exercise…
Get rid of your bloated stomach & any excess water weight by…
1. Drinking more water
I know it sounds odd but when you don't drink water your body actually retains water (making you look fatter) and also…
Drinking more water helps prevents stomach bloating by aiding digestion, relieving constipation & gas so try to drink at least 1 liter (33.8 ounces) of water a day for a flatter stomach plus Go here to see other ways water burns fat and…
Use this simple calculator to see how much water you need to drink each day to get a flatter stomach…
I had a client who lost 20 pounds in 1 week after adding JUST water to his diet. He was so bloated, his rings did not fit him, stomach was large, and socks would indent his lower legs when he removed them. Have you ever felt bloated, hands and feet puffy, belly extended - well this is your body holding onto water. Stew Smith, Strength and Conditioning Specialist (CSCS)
2. Limit your salt or sodium intake
The more salt or sodium that you eat = the more water your body will hold onto making your stomach look fat & bloated so you got 2 options…
You can drink more water to flush out the excess water weight caused by the excess salt in your diet and/or…
You can eat less than 2500 mg of sodium a day to prevent bloating and excess water weight gain - See how to lose 5 lbs in 2 days for more info on how to quickly lose excess water weight by drinking more water & limiting salt intake
3. Eat a balanced diet of Carbs, Proteins and Fats because…
A diet too high in carbs will make you gain excess water weight &…

A diet low in protein and will cause you to become bloated more often &…
Too much fat in the diet will keep you bloated longer by slowing down digestion keeping food in your stomach longer so…
Go here to figure out how many Carbs, Proteins and Fats you need to eat to lose weight & get a flatter stomach.
4. Eat smaller meals
Instead of you eating 3 BIG meals that'll put lots of stress on your digestive system which'll lead to your stomach bloating…
It's best for you to eat 4-to-6 smaller meals to prevent getting a bloated stomach and if you don't have time to eat 4-to-6 smaller meals…

Then you need to go for a 15+ minute walk after your big meal to speed up digestion to prevent your stomach from getting bloated.
5. Stop drinking soda!
Sodas and any other carbonated drinks can easily make your stomach bloated because the carbon dioxide from those drinks creates gas in your stomach forcing your stomach to expand or get bloated - See how to stop drinking soda here
6. Avoid artificial sweeteners
Artificial sweaters cannot be easily broken down by your body and this causes gas which leads to bloating so that means you need to watch out for diet sodas, sugarless gums, or any other so called "sugar-free" foods and if you must use artificial sweeteners…
Try to limit your use of artificial sweeteners to less than 3 servings a day but…
Artificial sweeteners like mannitol, sorbitol, xylitol and other sugar alcohols are the main ones you want to avoid to reduce bloating so you can get a flatter stomach.
7. Don't do things that cause you to swallow too much air
When you swallow too much air… the air becomes trapped in your stomach and this causes gas which leads to bloating and you can prevent this from happening by…
Not chewing gum or sucking on candy…
Not eating too fast (make sure you take time to chew your food)…
Try not to talk while eating…
Trying not to get nervous or stressed out - See 99 Ways to Relieve Stress and by…
Not gulping beverages or drinking though a straw.
8. Do a colon cleanse
See how to lose 20 pounds in 30 days for more info but due to your bad eating habits… You may have 10+ pounds of waste trapped in your colon that can easily be flushed out of your stomach making it flatter with the help of a colon cleansing program like the Ultimate Colon Cleanse program
More ways to quickly get a flatter stomach without exercise…
Add these diuretic foods to your diet to help flush out excess water weight.
Use supplements like Beano or Phazyme to get rid of gas & bloating.
Use anti-bloating foods & drinks for a flatter stomach like Fennel Tea, Peppermint Herbal Tea, Chamomile Tea, ginger, pineapple, papaya, parsley, and yogurts containing probiotics (the good bacteria) to reduce bloating.
Take digestive enzymes like lipase, protease, and/or amylase with each meal to get rid of bloating - Source Naturals Essential Digestive Enzymes is a good supplement that'll help get rid of bloating.
You can soak yourself in a tub of warm water for about 15 minutes to help you lose excess water weight for a flatter stomach and/or…
You can use a steam room or sauna for 15 minutes to make you sweat to flush out excess water weight and of course…
You can exercise very intensely to sweat out excess water weight, reduce bloating and burn belly fat for the quickest way to get a flat stomach but… since this article is called "How To get a flatter stomach in a week without exercise…" you don't have to do that.
Other ways to prevent bloating & keep a flat stomach…
Women: You can take Calcium, magnesium, vitamin B6 and vitamin E to prevent or eliminate any bloating bought on by PMS.
Don't consume too much coffee & chocolate if you want a flat stomach as they can overexcite the digestive tract making you get a bloated stomach.
Don't drink Too much Alcohol because Your stomach could remain bloated for many days after drinking too much alcohol.
Some contraceptives or birth control pills can cause stomach bloating for various reasons so… You may want to see your doctor about using alternative medications that will not cause any bloating.
Although eating fiber can speed up fat loss (see fast weight loss tip #6 here) - you want to gradually add more & more fiber to your diet until your body can adjust to the extra fiber you're eating because…

Eating Too much fiber at the beginning (like by going from 5gs of fiber to 30g of fiber in one day) can cause lots of gas & bloating.
You may have Irritable Bowel Syndrome (or IBS) which causes bloating - Go here to see the symptoms - Go here to cure IBS.
If you get bloated after you eat any kind of dairy products then you may be lactose intolerant which means - your stomach can't digest the lactose or milk sugar found in most dairy products causing you to get bloated but you can still enjoy dairy products as long as you…

Drink water after eating dairy products to prevent bloating and/or…
Use lactose-free dairy products to prevent stomach bloating.

Keep a bloat journal to help YOU find out which foods & drinks are making YOU get bloated so YOU can eat less of those foods and…
To truly get a flat stomach…
See video for more tips to get a flatter stomach…
NowLoss.com Created by Adrian Bryant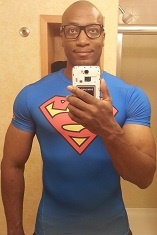 Adrian is one of the world's most sought after Body Transformation Specialist. Many People (like these here) have used NowLoss.com to Look Better Naked for free.
Even Models seek out Adrian's advice and Doctors use Adrian's unique techniques to help their patients lose weight fast and his new YouTube Channel already has over 35 Million views!
Contact Adrian Follow Adrian on FaceBook, Instagram & Twitter