28 natural diuretics that'll flush out your excess water weight…
Celery
Parsley

Dandelion
Juniper berries
Asparagus
Artichoke
Melon
Watercress
A high protein diet
Cranberry juice
Apple cider vinegar
Nettle
Dandelion leaf tea
Fennel
Any Natural foods with high water content
Watermelons
Cucumbers
Onions
Garlic

Brussel Spouts
Beets
Oats
Cabbage
Carrots
Lettuce
Tomatoes
Horseradish
What are diuretic foods & How do they help me lose weight?
Diuretics will not help you burn off ugly body fat but they will help you lose excess water or fluid weight but…
The 28 foods on this page are Natural diuretics that will flush excess water weight out of your body and also help you burn fat and the reason why these Natural Diuretics help you flush out water weight is because…
Natural diuretics are natural foods or herbs that allow increased flow of urine and thereby aid removal of fluids from the body and The main reason why you may need to flush out excess water weight is…
If you accumulated a lot of excess water and got bloated from eating too much salty and sugary foods or these bad foods and/or been on a low protein diet which can all cause your body to retain lots of water and…
Make Sure You Also See…
NowLoss.com Created by Adrian Bryant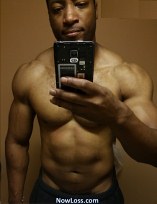 Adrian Bryant is a Body Transformation Specialist. Many People (like these here) have used NowLoss.com to Look Better Naked for free.
Even Models seek out Adrian's advice and Doctors use Adrian's unique techniques to help their patients lose weight fast and his new YouTube Channel already has over 35 Million views!
Contact Adrian Follow Adrian on FaceBook, Instagram & Twitter