Using Battle Ropes to Lose Weight
5 Battle Rope Workouts
1. Beginner Battle Rope Workout
2. 18-Minute Battle Rope Workout Routine
3. 7-Minute Battle Rope Workout
4. The Toughest Battle Rope Workout
5. To Make Your Own Battle Rope Workout,
Do 1 of the 12 battle rope exercises shown in the video above ↑ for 20-to-40 seconds.
Then rest 20-to-40 seconds.
Repeat the 20-to-40 second battle ropes & the 20-to-40 second rest cycle for at least 5 minutes or 8 times.
Then Rest 1 minute, Start over and repeat for 10-to-40 minutes.
Anchoring Your Battle Ropes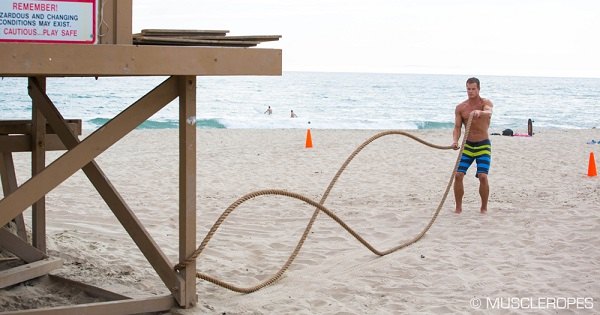 Make sure you anchor the rope in place by wrapping it around a pole, weights (dumbbells or kettle bells) or have someone hold the battle rope in place.
You can buy battle rope anchors from,
What Length Battle Rope?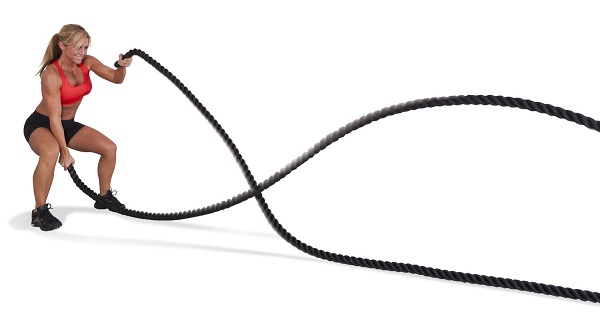 Buy Battle Ropes from,
If You Don't Have Battle ropes,
Do Bed Sheet Workouts
Use a Garden Hose
More Workouts