10 Minute Sledgehammer Workout Routine
Start off with a 6-to-12 lb. sledgehammer and work up to the heavier 14-to-20 lb. as this workout gets easier.
This can be done with or without a tire. If no tire make sure the surface you strike is safe.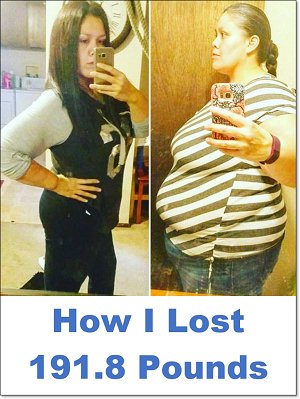 If You Don't Have a Sledgehammer,
Use a baseball bat or a broomstick like in the workout video above ↑
Splitting wood with an axe is similar to doing a sledgehammer workout.
Sledgehammer Workouts Burn Fat ALL Over
YES, They do burn belly fat but belly fat is always the last to

go (see why)
Sledgehammer workouts build a strong core.
Your love handles / obliques gets a good workout due to the twisting motion of your midsection as you swing the sledgehammer.
Women: Your arms will get firmer but avoid the heavier 14+ lb. sledgehammers if you don't want huge muscular arms.
Men: Your arms will get bigger especially as you begin to use the heavier sledgehammers.
To get the best results,
Do sledgehammer workouts for 10-to-40 minutes, 1-to-2 times per day, 2-to-4 days per week.
Use a diet like this where you can eat anything you want or a diet like this where you don't need to count calories.
I'm getting results & feel amazing!
I always enjoy reading your tidbits and advice.
Its refreshing to see NO BULLSHIT HARDCORE TRUTH
I did try the sledgehammer one with a metal bar and an old car tire & I think my mom got scared thinking i was turning into some psycho chick -Anyways its a great one for the abs!
Thanks so much Adrian!!
Paulina Karolina
More Workouts
More Tips
NowLoss.com Created by Adrian Bryant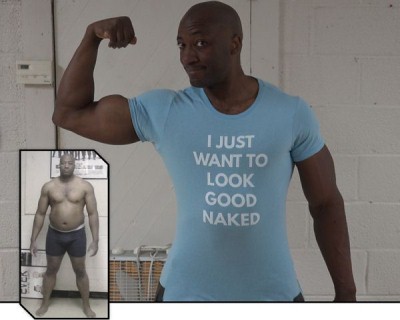 Adrian Bryant
yes (any workout will) but what about your calorie intake
August 06, 2016
Angela
I am doing intermittent fasting...I eat within a 4 hour window, once a day. My caloric intake is approximately 1200 per day. My belly apron has lifted and is shrinking, but I want it gone. I am not consuming sugar, sodas, white rice, bread. I follow the list you have posted on your site of foods to eat. Any suggestions?
August 14, 2016
Adrian Bryant
see this because yo are on the rigt track and you just have to realize that belly fat is usually the last to go
August 16, 2016
Angela
I just reviewed what you suggested and I will review it again. I am constantly on your site. I love the 4 minute sledgehammer workout, which I did today 3 times. I will be checking back in. You are a great coach and inspiration to me and millions of other people. Keep up the great work Adrian.
August 17, 2016
Rayna
And when I'm rendering to my love handle area
May 03, 2014
Rayna
Sorry, I was referring to my right side of my love handle area being more sore than the left***
May 03, 2014
Adrian Bryant
did it feel weird when doing it with your non-dominant arm? was you using the same intensity with that arm?
May 04, 2014
Rayna
I didn't notice any difference other than my right side getting tired quicker and I kept checking my form and it seemed good and the same as my dominant side. Everywhere else (midsection, arms, shoulders, back, calves) was equally sore.
May 05, 2014
Adrian Bryant
just double check to be sure that you are equally using your hips and love handles/obliques to help you power thru and twist as you swing the sledgehammer
May 07, 2014
Sarthy
But this workout will help me build lean muscle all over my body right?
What if i pair it along with your One excercise to build muscle all over and couple of sets of push-ups and dibs?
"This" is the kind of physique i want at the end. I'm working towards it and now with your help, I'm sure of achiveing it.
Thanks alot for your reply adrian!
November 24, 2013
Adrian Bryant
yes and you can pair with other exercises as well but simply follow this to get the body you want
November 25, 2013
sarthy
Thanks alot man!
Really appreciate you helping us guys out here.
November 26, 2013
Adrian Bryant
I wish I knew but ll I can tell you is that it's a lot (NO DUH!!) but the thing is...
the harder a workout is = the less you need to worry about how many calories you are burning
January 16, 2013