10 quick ways to get rid of Spider Veins…
1. Get better circulation
Getting circulation throughout your body (especially in your legs) is crucial to help you get rid of spider veins so to get more circulation…
You can exercise even if means doing low intensity activities like walking your dog or doing housework or…
You can sit with your legs elevated while you rest or…
Make sure you don't sit or stand for long periods of time without changing positions or moving around some so you can improve your circulation just enough to help you get rid of spider veins.
2. Lose Weight
Being overweight will put more pressure on your legs leading to spider veins so Going here to lose weight will help take off much of the pressure on your legs and get rid of spider veins.
3. Use Compression stockings
Compression stockings also help improve your circulation by squeezing your legs during the day and…
You don't need a prescription to wear compression stockings but only your doctor will be able to tell you how long you need to wear them to reduce the appearance of spider veins.
4. Get a massage
A massage is another way you can improve circulation to help you get rid of spider veins.
5. Sleep on your back with legs elevated
Placing a pillow under your legs as you sleep on your back is another way to increase circulation and relieve enough pressure on your legs to get rid of spider veins.
6. Get more antioxidants in your diet
More antioxidants in your diet will help you maintain strong & healthy veins. See foods high in antioxidants
7. Take a citrus bioflavonoid complex
Citrus bioflavonoids that have hesperidin, rutin, and diosmin will help reduce spider veins by strengthening the walls of veins and you can also get Citrus bioflavonoids from oranges and grapefruits.
8. Do Leg toning exercises
Any leg exercise whether it be these leg toning exercises here or walking will also help increase circulation to get rid of your spider veins.
9. Apple Cider Vinegar
For this home remedy you simply rub Apple Cider Vinegar on your spider veins or you can place a cloth wrapped in Apple Cider Vinegar on your legs for 30 minutes to reduce the appearance of spider veins.
10. Get More Spicy
If you include spices such as garlic, ginger & cayenne in your diet you will break down the fibrin which is the hard lumpy stuff around your varicose veins.
6 more tips to prevent spider veins…
1. Don't drink so much alcohol
Alcohol causes your blood vessels to dilate and over time… Excessive drinking of alcohol may cause your veins to dilate permanently leading to spider veins.
2. Uncross your legs
Don't sit with your legs crossed for a long time because it can cut off circulation causing you to get spider veins
3. Limit your salt
Too much salt in your diet is one of the major causes of spider veins
4. Don't smoke
Studies have shown that smokers are more likely to get spider veins
5. Don't wear high heels
Heels put too much stress on your veins by putting your legs in an unnatural position.
6. Use Sunscreen
Go here to see how to use sunscreen but sun damage will only make your spider veins look worse and if you don't want to use sunscreen everyday then make sure you cover up while out in the sun or avoid going outside in the sun as much as you can.
You may also want to see…

I Will Help You Look Good Naked…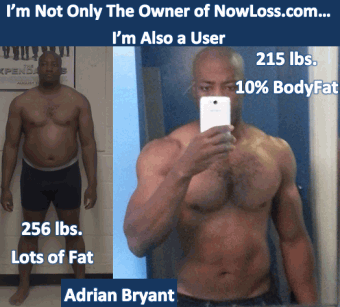 Subscribe or Follow:





Nancy
I have been using Vita K professional (Freeman) and within 4 days a broken blood vessel on my face disappeared. It was on my cheek and very noticeable, so I'm sure working on it right away helped. Also, I have a broken vessel under my eye, this one is more stubborn, but it is about half the size in one week, so I'm continuing with the product.
For less than $8. spent at Walmart, I'm quite happy with the result I'm getting and have decided to use this as a replacement for expensive serums.
November 22, 2013
judi lustig
Hi Shannen, Buy apricot oil (very cheap) at the health food store or order online, rub small amount on any spider veins anywhere and you will be astonished as they disappear super quickly. Your welcome in advance, lol. Now, this is for spider veins; I have never had vericose veins so I have no idea if this would work for those or not.
August 20, 2013
Rachael
I used to have that in my temples too. I'm 17. The best way I got rid of them was drinking a ton of water, and resting alot, closing my eyes and resting my head. It gets rid of pressure to the viens. Also, rest your eyes from electronic use.
June 01, 2013
Renee
I've had that all my life, I'm 36 now. I use self tanner and concealer-that works the best for me.
July 05, 2013
Lisa
I'm also 13 and get them on my legs all the time.
April 25, 2013
Trisha Dennis
How do you get rid of thread veins on your face naturally
April 04, 2013
Katy
It sounds like you have a hemangioma. google it. Since it is bothering you, and growing, you should have it lasered off. Quick and easy.
April 27, 2013
patricia
I too have purple thread veins, many on the upper legs which look like branches of trees. Over the years they have got worse. I will try the Cider Vinegar theory, but I have tried creams, vitamins, avoided certain foods but nothing eradica tes them I cannot afford Laser Surgery
April 06, 2013
Irina
I bought a Tria laser few months ado and after using it in the area where I had veins,I 've noticed reduction so now most of them disappeared and reduced
May 11, 2013
heidi pafford
Please tell me this is no joke!! I have bad spider veins that I am so embarrassed to wear shorts. I wear either pants or capris. I recently bought a Tria. You are talking about the one that removes hair right? Please send me a reply because I am desperate.
Heidi (paffordheidi@yahoo.com)
May 22, 2013
Shirley
Laura,
Stop and think about what you just wrote LOL. You DRANK the apple cider vinegar but you fear putting it on your skin. ARE YOU KIDDING ME LOL. It can't harm your skin. I've used it.
Good luck
February 18, 2013
Hanna
Actually Shirley, Laura does have a point. Digesting apple cider vinegar wouldn't harm a person (our digestive juices are a lot more acidic than that). It could be possible that there are certain limits to the amount of ACV you put on your skin, too much and it may damage your skin.
September 03, 2013
Lisa
How often do u do the apple cider vinegar on your veins?
August 07, 2012
Shona
It can be bad.....it means that it could possibly lead to you having lots of them all over your body but it can also just be because you are doing things you shouldnt like being-overweight or crossing your legs.
August 07, 2012