Your Guide to Losing Weight With Hypothyroidism…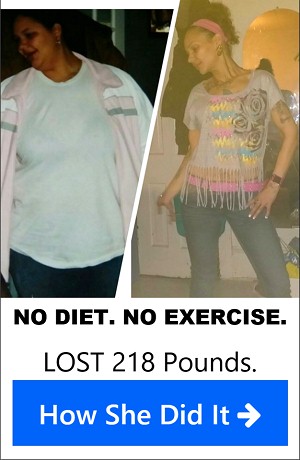 To treat hypothyroidism naturally without drugs…
The reason why you need more Selenium & Vitamin E in your diet is because…
First - Your body needs selenium to produce the T-4 thyroid hormone (thyroxine) in the thyroid gland and then…
Selenium contains an enzyme called type-I-iodothyronine-deiodinase to convert the T4 to the more active T3 thyroid hormone (thyronine) which is responsible for increasing your metabolism and…
Vitamin E is part of the necessary process that makes the deiodinase enzyme convert the T-4 into T-3 so basically…
If you get more Selenium & Vitamin E in your diet you can actually repair your thyroid metabolism by converting more T4 into T3 (see foods high in Selenium & Vitamin E) and…
The reason why you need more iodine in your diet is because…
Iodine is the key component in the production of the T3 & T4 thyroid hormones and the numbers 3 and 4 are the actual number of iodine atoms found in each thyroid hormone molecule and…
You can eat more seafood, eggs, parsley, banana, oatmeal, yogurt, radish, parsley, potatoes and Black Walnuts and/or…
You can supplement with Nettle Leaf, Bladderwrack and/or Kelp that are rich sources of iodine that have been Traditionally used for weight loss and hypothyroidism and…
The reason why you need more Zinc & copper in your diet is because…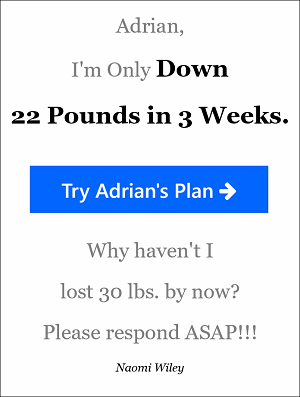 Zinc activates the Thyroid Releasing Hormone (or TRH) located in your hypothalamus and then…
The TRH tells the pituitary gland to release Thyroid Stimulating Hormone (or TSH) but you need copper to activate TSH and then…
TSH tells the thyroid to release T4 that's converted into T3 with the help of Selenium, Vitamin E and Iodine.
Sesame seeds, Raw Cashews, Raw Sunflower seeds & Navy beans are good sources of Copper & See foods high in Zinc
6 More ways you can cure hypothyroidism naturally
1. Get 20 minutes of sunlight daily
Popular
New 'Surgical Foods' make DIET & EXERCISE a waste of time. KEEP READING →
The best source of Vitamin D to help cure hypothyroidism comes from natural sunlight. Vitamin D is necessary for normal thyroid hormone production.
2. You may need more L-tyrosine
L-tyrosine is just an amino acid that is used by your thyroid along with iodine, to activate the metabolism boosting T3 and T4 hormones.
L-tyrosine is found in many protein foods such as meats, dairy products, fish, wheat and oats but If protein makes up 30% of your diet then you're probably already getting enough L-tyrosine in your diet.
3. Try not to get stressed out too much
Bad stress is one of the major causes of hypothyroidism and as you may know…
Stress causes the hormone Cortisol to be released in your body and cortisol limits your thyroid hormone production and Cortisol also causes belly fat so Go here to see how to deal with stress
4. Avoid Chlorine & Fluoride
Chlorine & Fluoride BLOCK the iodine receptors in the thyroid gland (see why iodine is important for treating hypothyroidism) but basically…
The less Iodine = Less thyroid hormone production and since most tap water is full of fluorine & chlorine…
You need to drink bottled water that is Chlorine & Fluoride free and you need to avoid toothpaste that contains fluoride and just to prove how important it is that you avoid fluoride…
Fluoride use to be used as a drug to treat hyperthyroidism (an overactive thyroid) because it makes the thyroid underactive very quickly.
5. Stop Smoking
Smoking impairs both thyroid hormone secretion and thyroid hormone action.
6. Exercise 30-to-60 minutes a day
Exercising will improve blood flow to your thyroid which will lead to more production of thyroid hormone and the more intense your exercise is = the better the blood flow to your thyroid.
3 Herbs that help treat hypothyroidism
1. Ashwagandha
Ashwagandha has traditionally been used in Ayurvedic medicine to support the thyroid gland. Studies show that it enhances thyroid function and produces a significant increase in T4 thyroid hormone.
2. Guggul extract
Research in mice shows Guggul extract to have very strong thyroid stimulating actions & it increases iodine uptake (see why that's important here) and…
New research on women with hypothyroidism shows that women who took a Guggul supplement every day were more likely to lose weight.
Click here to get Guggul Extract
3. Coleus Foreskohlii
A herb native to subtropical areas of India, Thailand and Burma. It is widely used in Ayurvedic medicine. Its active constituent Forskolin has been shown to increase the production of thyroid hormones and stimulate their release.
Click here to get Coleus Forskohlii
The foods you want to avoid with hypothyroidism are Goitrogens &…
Goitrogens are mainly found in soybean-related foods & cruciferous vegetables and many other foods like peaches, strawberries and millet (click here to see the full list) and…
You want to avoid Goitrogens because they contain chemicals that make it harder for your thyroid to make thyroid hormones that keep your metabolism normal and since it may be impossible for you to completely avoid all goitrogenic foods in your diet…
You can cook goitrogenic foods to remove the chemicals that interfere with normal thyroid function plus eating these goitrogenic foods in moderation and not excessively eating them won't have any bad effects on your thyroid and…
Here's a list of some common Goitrogenic foods…
bamboo shoots
millet
peaches
peanuts
pears
pine nuts
radishes
spinach
strawberries
sweet potatoes
bok choy
broccoli
brussels sprouts
cabbage
cauliflower
garden kress
kale
kohlrabi
mustard
mustard greens
radishes
rutabagas
soy
soy milk
soybean oil
soy lecithin
soy anything
tempeh
tofu
turnips
Millet
Peaches
Peanuts
Radishes
If you think you have hypothyroidism because you can't lose weight…
Then "Not being able to lose weight" is not the only sign you may have hypothyroidism because…
Here are some other symptoms to look for before you say have hypothyroidism…
Gaining weight inappropriately
You feel cold when others feel hot
You Feel run down, sluggish, lethargic
Your hair and skin is coarse and dry, breaking, brittle, falling out
You have puffiness and swelling around the eyes and face
You have pains, aches in joints, hands and feet
You feel depressed often
You're restless all the time
You're moods change easily
You have difficulty concentrating
You seem to be losing interest in normal daily activities
Fatigue
Weakness
Coarse, dry hair or Hair loss
Dry, rough pale skin
Muscle cramps and frequent muscle aches
Constipation
Irritability
Memory loss
Abnormal menstrual cycles
Decreased libido
Hypothyroidism self assessment test
Take the test below to see if there's a chance you might have hypothyroidism.
If you got between 0-to-9 then you probably DO NOT have hypothyroidism and…
If you got between 10-to-22 then it's a slight chance you may have hypothyroidism and…
If you got between 23-to-39 then it's a GOOD chance you may have hypothyroidism but you should also do this home test here for hypothyroidism to be certain if you have hypothyroidism and…
If you got over 40 on your test then it's a VERY GOOD chance that you do have hypothyroidism and not only should you do this home test here for hypothyroidism to be certain if you have hypothyroidism… You should also ask your doctor to perform special test for hypothyroidism.
To see if you may have hypothyroidism…
Place a digital thermometer or an oral thermometer by your bed before you go to sleep but make sure you shake down the oral thermometer to at least 96 degrees and when you wake up the next morning…
Immediately place the thermometer in your armpit and leave it there for 10 minutes before getting out of bed and just relax and remain still during the test and after 10 minutes…
Record your temperature and do this for the next three days and calculate the average temperature and…
A temperature between 97.2-to-98.2 degrees is considered normal but…
If your average is lower than 97.2 then you may have hypothyroidism. The lower your body temperature is = the more severe your hypothyroidism may be and…
Follow these 6 guidelines when testing for hypothyroidism at home…
To get an accurate test result do not do anything that will cause drastic changes in your body temperature like sleeping with an electric blanket.
Women: Take your temperature in this manner for three days, except for the first few days of the menstrual cycle and the middle day of the cycle.
Men and premenstrual and premenopausal women can do the test any time.
Women in their menstrual years get the most accurate readings on the second or third day after menstrual flow starts.
Don't perform this test if you're suffering from a serious illness or infection because your thyroid will probably go back to normal after you recover.
Make sure you are not taking any medications that may cause hypothyroidism.
More Tips
Trending