This Exercise Gives Women Multiple Orgasms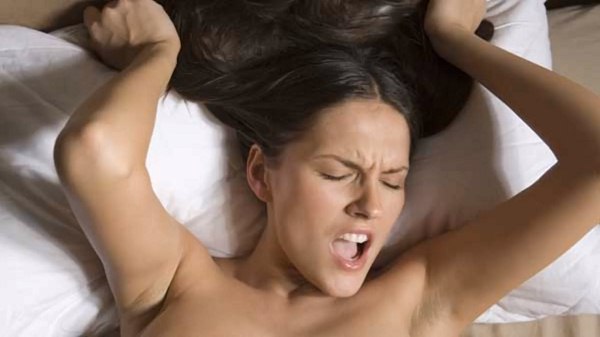 the PC Exercise
Your PC or PuboCoccygeus muscles are your "orgasm muscles" surrounding your vagina and doctors have confirmed The stronger your PC muscles = The easier it'll be for you to have prolonged orgasms
Stronger PC muscles makes it easier for you to have more intense & more frequent multiple g-spot orgasms.
Many women are finally able to achieve their 1st orgasm by strengthening their PC muscles.
With stronger PC muscles you can literally masturbate with no hands because… Stronger PC muscles improves blood flow to your genitals increasing sexual arousal.
Stronger PC muscles help you have a greater feeling of control and confidence on vaginal penetration. To have a real intense orgasm… Flex your PC muscle when you're about to climax.
How to Locate Your PC Orgasm Muscles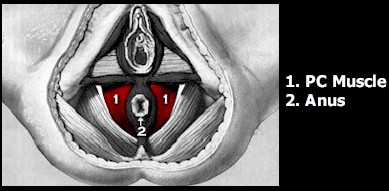 Place 1 finger inside your vagina up to the first knuckle, then imagine yourself urinating and pretend you're trying to stop yourself from urinating midstream.
The tiny muscles you feel tightening up around your finger & vaginal area are your PC muscles. Contract your PC muscles like this at least 100 times a day for more intense orgasms.
DO NOT do PC exercises while actually urinating because this can actually weaken your PC orgasm muscle.
YOU DON'T have to do your PC exercises with a finger inside your vagina - that was only done to help you locate your PC muscle
.
3 PC Workouts for Multiple Orgasms
1. Beginner
Flex your PC muscles at least 100 times everyday. Flex your PC muscles whenever you want while driving, texting, walking, at work or etc.
Tip: DON'T tighten up your abs, thighs or butt muscles too much while performing pc exercises. It's okay to flex these neighboring muscles somewhat but flexing them too much will take away from your PC workout.
2. Intermediate
Flex your PC muscles 10 times in a row at a moderate pace, rest 10 seconds, repeat 9 more times and then,
Flex and hold your PC muscles for 5 seconds, rest 5 seconds and repeat 9 more times.
Do this workout 1-to-3x per day at least 4 days per week.
3. Advanced
Flex your PC muscles as many times as you can in 2 minutes, rest 30-to-60 seconds and then,
Flex and hold your PC muscles for 2 minutes (120 seconds). You probably won't be able to hold it for 2 minutes but try to flex and hold your PC muscle for as long as you can.
Rest 1 minute and repeat 1 & 2 FOUR more times.
Do this workout 1-to-3x per day at least 4 days per week.
Tell your male sex partner about PC exercises because Men will last much longer in bed after doing these exercises.
3 More Ways to Have Stronger Orgasms
1. Use a Kegelmaster
Play video see how the kegelmaster works
PC exercises are actually called Kegels. Kegels are named after Gynecologist Arnold Henry Kegel.
The Kegelmaster makes it easier for you to do Kegels or PC exercises the same way a treadmill makes it easier for you to walk.
The Kegelmaster has been shown to be the most effective in increasing a woman's enjoyment of sexual intercourse, heighten and increase frequency of the female orgasm.
Many women who do self-guided Kegels (pc exercises) don't improve because they don't do them rightHoward Glazer Ph.D. who specializes in pelvic-floor muscle rehabilitation
2. Yoga
Yoga eases pain during sex by releasing the tightness in your hip & groin area so you and your partner can have longer, more enjoyable sex which increases your chances of achieving a more satisfying orgasm.
You'll have better sex by getting more circulation to the groin area for more direct stimulation of your genitals.
Doing abdominal exercises 2-to-3 times a week with yoga strengthens the core muscles that enhance sexual performance.
3. Exercise
Exercising at a moderate-to-high intensity at least 4 times a week increases blood flow to your vagina increasing your sex drive
Studies show women who exercised regularly have better sex and have it more often.
In one University of Texas at Austin study, physically active women who watched an X-rated film had a 169% greater blood flow to the vagina than inactive women.
More Orgasm Tips
More Womanly Tips
Adrian Bryant created NowLoss.com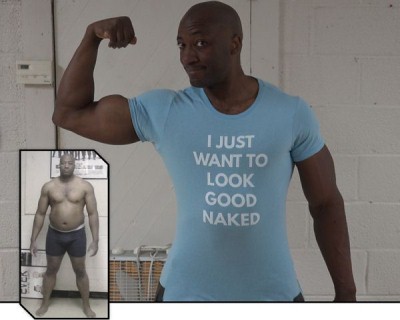 Clara Ann
First of all, please learn how to spell/ learn grammar because this is America, and we speak ENGLISH in America.
July 18, 2013
sarah
Actually this is a website not america. Don't be such an ignorant asshole. At least, she attempted english and I understood what she meant.
July 20, 2013
brittnie
first of all i wana start of by saying tht you r very blessed tht you got him back, with saying tht ive been through the same problem w my boyfriend i have now. it happened almost 2 years ago and i was almost just as hurt as he was bc hes the best man ive ever known. and bc of tht he forgave me within a month but was around to check up on me when i got out of the hospital (bc he cares sooo much) i was so upset w what i did to him hurting him was by far the WORST thing ive done in my life. thts how i ended up in the hospital bc i couldnt eat so i had to go stay at the ER. but your story was kinda inspiring to me bc we r young so i know we're not getting married any time soon but for you guys to get thru something like tht and still over come it w the love you both have for eachother is great, theres nothing better. good luck w everything and even tho i dont know you personally congrats on the reconciliation, wedding, kids, and love =]. and one more thing.. ive been there likke i just said b4, also on both ends of it but dont ever let anyhting tell you your a bad person for tht everyone makes mistakes and ppl DO change. im happy for you and your family i wish you all nothin but the best!
August 03, 2013
stacy
if being rude makes you feel superior, "clara ann", then find a great shrink and adjust your self esteem.
June 27, 2019