The 3 Fastest Ways to Make Your Penis Look Bigger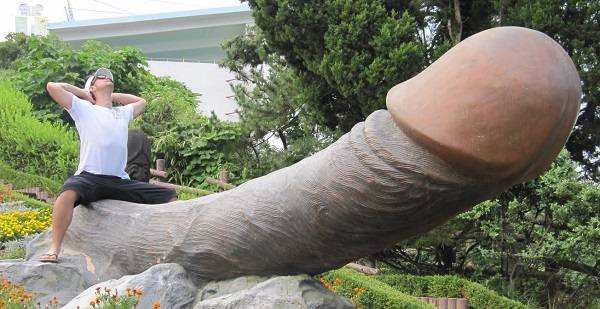 1. Shave Your Pubic Hair
See how to shave your pubic hair because Shaving your pubic hair will make your penis look bigger by revealing the hidden length of your penis behind all the bushy hair in your pubic area or you can watch the short video below…
2. Lose Weight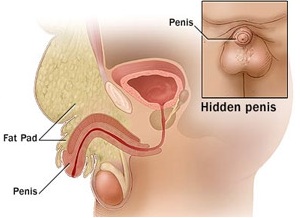 Losing weight will only make your penis look dramatically bigger if you're at least 30 pounds overweight because the pad of extra fat over your pubic bone hiding your penis (see the picture above) will get smaller as you lose weight to reveal your bigger penis → How to Lose Weight Fast
You can gain an extra inch in penis size just by losing weight if you're already at least 30+ pounds overweight but overall… Losing weight will make your penis look bigger by increasing how proportionate your penis appears to the rest of your body.
Adrian, I've been using your fat loss workouts & my weight is continually dropping to where I'm beginning to look better naked. 6 weeks ago my stomach flap below my navel, when standing, I could grab two hands full. Well it is now gone and when I got out of the shower this morning, standing straight up I looked down and I can finally see my penis (a much bigger penis!) Mike Meachem
3. Increase Blood Flow
The more blood you have flowing to the penis the bigger it will look.
Surgery is The Only Way to Truly Get a Bigger Penis
Short term gimmicks like pills, jelqing exercises, penis pumps etc. will only make your penis LOOK Bigger by increasing blood flow to the penis.
Stretching your penis or hanging weights on your penis will only cause irreversible damage to your penis so don't do anything stupid like that to your penis.
Penis Enlargement surgery cost between $4,000 to $10,000 but the disadvantages may include difficulty achieving an erection, scarring that makes sex uncomfortable, risk of infection, bleeding & bruising and a loss of sensation in the penis.
More Manly Tips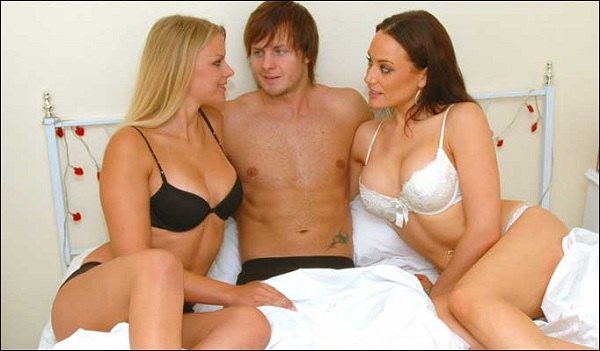 More Tips
Swipe to See Everybody, Tap to Pause
Click Arrows to See Everybody, Click Photo to Pause