How to do an effective battle rope workout
To get a good battle rope rope workout…
Before you start your first battle rope workout…
Battle Rope Workouts You Can Do…
Places to buy battle ropes…
More Workouts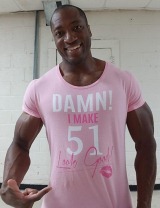 I'm Adrian Bryant, I started NowLoss.com to help you look better naked & if you're serious about losing weight…
Use My Fat Loss DVDs which Chris used to Lose 137 pounds in 7 months & Sue used to Lose 124 pounds in 6 months
Adrian Bryant
are you watching your calorie intake or on a diet
November 19, 2016
JAMES
Jim
I do a similar workout 9 different rope exercise 5 times a week 30 seconds hard then 15 second rest and I do 5 sets. I have same problem feel like I am getting great results except for the waist line and belly.
March 08, 2017
Adrian Bryant
a song by sean price called 60 bar dash
June 03, 2014
jason
Props for the Sean Price track!
April 14, 2015
Adrian Bryant
yes, that'll work but also try the workouts on this page
March 23, 2014
Ben
That's an awesome workout, i've done that myself and its brutal. Keep it up and change things around to make it interesting.
June 26, 2014
Adrian Bryant
it depends on which battle rope workout you do
September 18, 2013
Andy
OK for example 8 different exercises 25 work (all out) 45 rest.
1. low alternating
2. High alternating
3. 2 arm wave
4. hip toss
5. side to side sweep
6. alternating bosu ball stable
7. alternating bosu ball unstable
8. inside circles
All I'm looking for is a ballpark idea.
September 19, 2013
Adrian Bryant
I'd say about 100-to-200 calories for every 10 minutes
September 19, 2013