To shave your pubic hair to make your penis look bigger…
You need to first make sure you got the right tools so you'll need…
You need to trim your pubic hair first because…
When you trim your pubic hair first you're making it easier for you to shave without you getting any razor burn, razor bumps or ingrown hairs in your pubic area so…
Make sure before you shave that there are no hairs longer than a ¼ inch leftover in your pubic area after you've finished trimming and…
If you're using trimmers or clippers to trim pubic hair…
You have to use blade guards to prevent you from trimming your pubic hair too close to your skin and if you can…
Try to use trimmers made especially for the pubic area like the Cleancut PS335 instead of regular 'barber shop' style clippers that are harder to use on the pubic area and while trimming with specialized trimmers or clippers…
Trim your pubic hair in a downward motion with grain and…
If you're using scissors to trim your pubic hair…
Use a comb to comb thru your pubic hair and then leave the comb laying flat against your skin and then just snip off the remaining hair above the comb to prevent you from cutting your skin and after you've finished trimming your pubic hair…
Your penis will look bigger after ONLY trimming your pubic hair but…
If you're not satisfied and you want a closer shave…
You need to decide how you're going to shave your pubic hair to make your penis look bigger so…
Click here to reveal how to shave your pubic area using an electric razor or…
Click here to reveal how to shave your pubic area using a new razor but…
Trimming your pubic hair alone will make your penis look bigger &…
You almost never get any razor burn, razor bumps or ingrown hairs just by trimming your pubic hair so…
If you tend to get razor burn, razor bumps or ingrown hairs when you shave your face then you may want to stick to trimming your pubic hair only.
Make sure you also see…
You may also want to see…

You Deserve to
Look Good Naked
I'm Adrian Bryant (the ripped guy on the right) & I'm here to help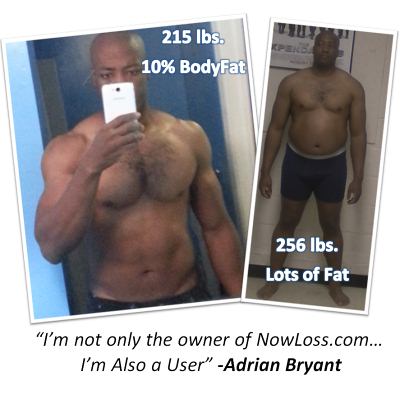 you look much better with your clothes off or on so…
Tommy
Jim,Some of mine are gray as well, but U R OK.
When "we" get a little older, the hairs change color.
And, that's OK. I shave the base of my Penis & my
Twins every 2 weeks or so.
August 26, 2013
Jeff
I have some gray in my pubes. I keep them all short and my scrotum clean shaven. I would like to know if there is a dye for the pubic hair. I just do not want to be a gray groin.
December 05, 2013