How Brittney Spears lost her last 15 pounds…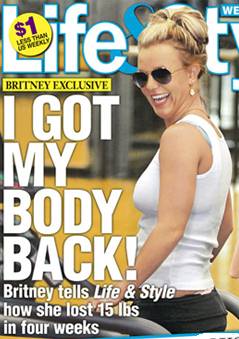 To go from 140 pounds to what looks like her new weight of 125 pounds…
The main thing Britney Spears did to lose weight was change her eating habits by NOT
eating the bad foods that made her gain weight
in the first place so…
She stopped eating junk foods, avoided Starbucks Frappuccinos (which contained 400 calories each), and Red Bull which, like other sugary drinks disrupts your blood sugar levels and increases your hunger and to get her sexy body back…
Britney Spears ate 1200 calories a day by eating various weight loss foods like chicken, salmon, rice, and avocados

including having egg whites for breakfast and sometimes turkey burgers for lunch and…
To curb her sugar cravings Britney would eat low-fat yogurt or have a sugar free popsicle but…
Britney did have 1 cheat day a week where she could eat bad foods and she limited herself to only 3 cheat meals on her cheat day.
Make sure you also see…
NowLoss.com Created by Adrian Bryant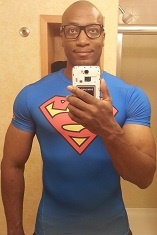 Adrian is one of the world's most sought after Body Transformation Specialist. Many People (like these here) have used NowLoss.com to Look Better Naked for free.
Even Models seek out Adrian's advice and Doctors use Adrian's unique techniques to help their patients lose weight fast and his new YouTube Channel already has over 35 Million views!
Contact Adrian Follow Adrian on FaceBook, Instagram & Twitter