To Lose Weight After A Pregnancy…
Make sure you also look at…
Fit Yummy Mummy - 3 Fat Burning Secrets To Losing The Baby Fat, Getting a Flat Tummy and Finally Fitting Back Into Your Skinny Jeans!

NowLoss.com Created by Adrian Bryant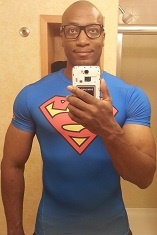 Adrian is one of the world's most sought after Body Transformation Specialist. Many People (like these here) have used NowLoss.com to Look Better Naked for free.
Even Models seek out Adrian's advice and Doctors use Adrian's unique techniques to help their patients lose weight fast and his new YouTube Channel already has over 35 Million views!
Contact Adrian Follow Adrian on FaceBook, Instagram & Twitter