To Get the Best Results With An Ab Wheel,
Which Ab Wheel Should I Buy?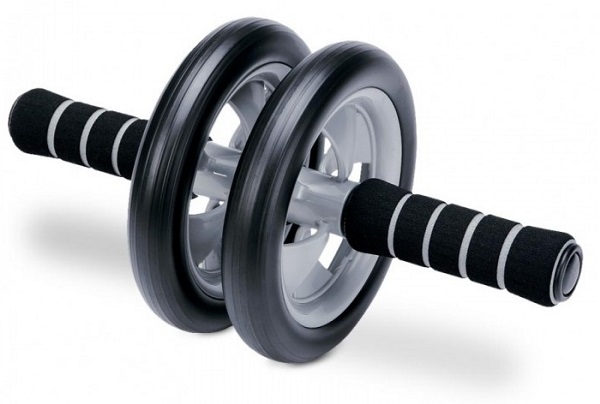 Any Ab Wheel should be fine but If you're a beginner, Get an Ab Wheel with 2 wheels spaced out to make it easier to balance like this one
You shouldn't have to spend more than 10-to-20$ on an Ab Wheel or you can simply make your own Ab Wheel
What if I don't have an Ab Wheel?
Use an Office Chair
Use Towels as an Ab Wheel
Barbell Rollouts
Or Abdominal Planks
Abdominal planks are basically what people did before the Ab Wheel was invented.
Too Easy?
More Ab Exercises
To Lose Belly Fat,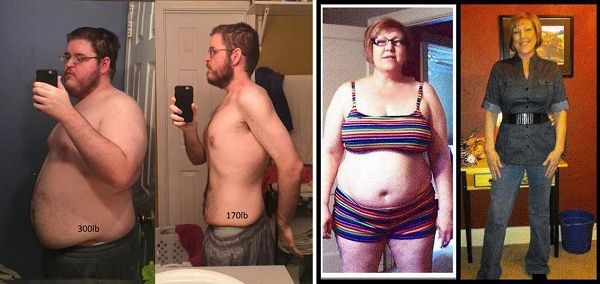 NowLoss.com Created by Adrian Bryant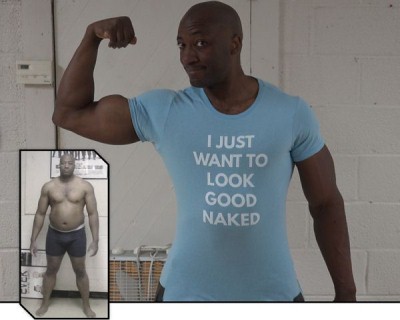 Adrian Bryant
it depends on how much belly fat you have?
November 22, 2015
Adrian Bryant
oh yes, do what you can until you work up to it
December 19, 2014
adrian bryant
yes but you still need diet and exercise to lose the belly fat
April 05, 2014
Adrian Bryant
it takes time for you to get strong enough to do it on your feet and as for your back.. are you keeping it flat or curved upward while doing thid
September 11, 2013
lenra
I'm trying my 200% sir.its second day today and again I tried but my abs is very hard now seems like I couldn't make it for a couple of days more..one more question sir.how often can I do this rollout sir.can you advice me more about this exercise.I wanna pursuit this thing
September 12, 2013
Adrian Bryant
be patient. it takes time. I myself only do this exercise once a week for 7 sets of 10 reps
September 14, 2013
Adrian Bryant
it will but how much belly fat do you have?
October 13, 2012
Adrian Bryant
you'll only see your abs when you lose enough belly fat with diet and exercise like cardio and/or intervals
August 18, 2012
Adrian Bryant
Yes you can but you more than likely already have a good looking six pack that is covered up by belly fat
April 13, 2012
Ann
Many people do the ab wheel exercise without falling. There are hundreds of positive reviews for ab wheels on Amazon. You should move in slow, controlled motions, not zipping back and forth quickly; do it from your knees until you feel confident and stronger to try it standing; and start with only rolling a distance of about 1-2 feet with a wall in front of you to stop yourself, and work your way up gradually to longer extensions.
May 24, 2012
Ed
Someone can show you the correct form and how to execute an exercise perfectly, but showing someone how to do it does not make up for actual trial and error. Only you know your personal ability and limitations. You may need to take baby-steps and work your way up to it.
Example, Pole vaulting looks easy as all get-out, fun too.. but I wouldn't run out and just attempt it without some trial and error to see if I could actually do it. If I did attempt it, I can't blame my failure (or pain) on the person who showed me the correct way to do it.....
Everyone has to walk before they can run. Don't give up, it does get this easy!
July 12, 2012
Rosanna
Truthfully, I can't believe that even after someone advised that they had been hurt, you continued to show your video without any disclaimer or cautionary note. I too fell and it happened just as Mimi explained-- on my way back. I was badly injured, suffering two black eyes, major bump on forehead, gashed nose and possibly still have something broken under my eye since it's been almost a month and I still feel the lump there. When you demonstrate this, it looks quite easy to handle but that is because you are experienced and a pro at it, but unfortunately not everyone is. Please be more conscientious and care enough to place a warning so that others are not as unfortunate as Mimi and I.
Thank you.
May 29, 2013
guy
eejit!
September 03, 2013
Ken Frederick
Performing partial rollouts before attempting full roll outs is advised, especially for those new to the ab wheel. My ab wheel invention, the Extreme ab and arm wheel allows users to better control their roll out distance by simply tilting the handle ends to the floor to stop the wheel(provided they do not perform this on a wet slippery surface). Check out this demo video of this roll stop feature, goo.gl/pLX5QW . Regards, -Ken
November 30, 2013