How To Easily Get Rid Of Nose Hair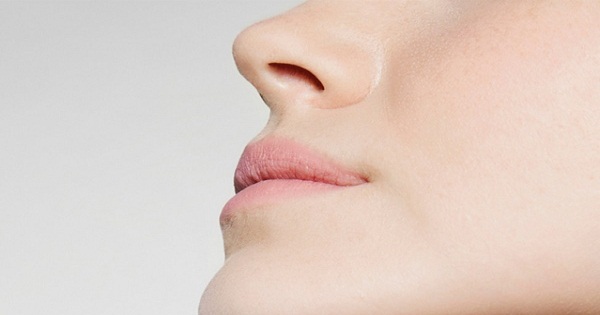 Nasal hair serves the purpose of filtering out pathogens and dust particles from the air that enter our lungs. Nasal hair with mucous acts as a defense system that works to keep our lungs clean and healthy. However, hormonal changes may cause our nasal hair to grow excessively to the point where they start to stick out of our nose and look embarrassing and unattractive. There are certain steps you can follow to get rid of this nose hair:
Before you start trimming your nose hair, make sure that you are in a well-lighted area. You will need to be able to see what you are doing not to hurt yourself.
You will need your trimming equipment, some warm water, and a washcloth.
Push back your nose with a finger so that you can clearly see your nose hair in the mirror. Start cleaning your nose with the washcloth after moistening it with the warm water.
Determine how much nasal hair you are going to trim. You must not over-trim as nose hair is an essential part of your body's defense.
Using Nose Trimmers To Get Rid Of Nose Hair
Nose trimmers are possibly the best option to turn to when getting rid of nose hair. They are efficient and easy to use. There are two types of nose trimmers from which you can choose…
Electric Trimmers use a battery, and it can be operated with one hand. You can find models that are rechargeable.
Manual trimmers need to be plugged in and require both hands for operating.
Both these types are built with the safety and ease of the user in mind. The blades are covered to protect the nostrils. Electric trimmers are preferred because of their easy-to-use features.
Avoid This When Getting Rid Of Nose Hair
Over-trimming must be avoided as it can compromise your immune system and make you susceptible to disease and illnesses.
Methods such as waxing or plucking are not advised when getting rid of nose hair. Such methods cause bleeding and

ingrown hairs, and leave the nasal passage vulnerable to bacterial infections. This is also true of the area surrounding your nose and mouth because blood loss from these areas can result in bacteria entering your bloodstream. It is advisable to use home remedies for facial hair for these sensitive areas.
Nasal hair removal using lasers must not be opted for to get rid of nose hair. Lasers can burn out and damage the mucous membranes that are present on the inside walls of the nostrils.
Using Scissors To Trim Nasal Hair
You will need to use a pair of blunt-tipped nasal hair scissors to prevent cuts and infection in your nasal cavity.
Check your scissors for damage. If they seem worn out or blunt, it is time to buy a new pair as blunt scissors can pull out your hair and make trimming an arduous task.
Clean and sterilize the scissors to avoid inhaling any harmful pathogens, especially if they were used before.
Follow the basic preparatory steps above and trim the hairs that stick out and affect your appearance first as these are the longest. Make sure to not over trim.
How To Deal With Ingrown Hair
When you trim your nose hair regularly, ingrown hairs become a problem. To get rid of ingrown hair you must:
Repeatedly dab the inside of your nostril with a warm moist cloth.
Rub the area with the ingrown hair with a moist cloth to free it.
If the cloth does not work, use a sterile needle.
Apply an antiseptic ointment after the ingrown hair is freed.
Do not trim your nose hair again until the inside walls of your nostril are completely healed.
More Tips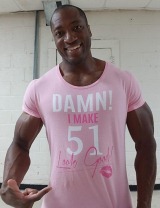 I'm Adrian Bryant, I made NowLoss.com to help you look better naked & To get rid of any unwanted fat…
Get my Fat Loss DVDs because Taushina Eagle Lost 191.8 Pounds & Justin Walters‬ Lost 230 Pounds using the same DVDs you're going to Get Today For Only $37