5 Benefits Of Castor Oil For Hair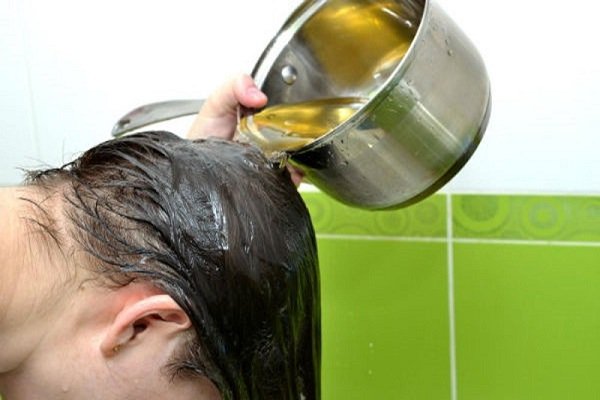 1. It Controls Hair Loss & it Cures baldness
Castor oil promotes new hair growth. So you don't have to lose hope when you have bald spots on your head. It also controls hair loss so you can stop the problem before it gets worse.
Castor oil thickens your hair & makes it grow faster. It has ricinoleic acid and omega-6. These essential fatty acids enhance scalp circulation, thus promoting hair growth.
Castor oil strengthens the hair roots so the follicles don't easily fall off. It also provides protection against heat and pollution.
2. Treats Scalp Infections like Dandruff
You no longer need to endure the discomfort and embarrassment made by dandruff. The castor oil will help you fight this problem.
Castor oil has antibacterial property so it combats the bacteria that lead to dandruff. Aside from its antibacterial property, it also fights fungi causing other scalp infections.
The ingredients ricin combined with its antimicrobial attributes shield the scalp from dandruff and scalp diseases such as seborrheic dermatitis. The nutrients it contains prevent the scalp from dryness which leads to itching and dandruff flakes.
How Baking Soda Fights Dandruff
3. Controls Frizzy Hair & Stops Split Ends
Do you keep your hair tied up because it's always frizzy? You can now enjoy putting your hair down by using castor oil.
Because of its moisturizing properties, it keeps your hair from turning dry and frizzy. It also protects the hair tips from split ends. After a few applications, your hair will turn healthy and smooth.
Mix it with other oils for you to reap the maximum benefits from each ingredient.
20 Home Remedies for Frizzy Hair
4. Stops Hair From Turning Gray
Castor oil prevents premature loss of hair pigment. Castor oil can reverse gray hair when combined with mustard seed oil & jojoba oil
5. Natural Shampoo & Conditioner
Castor oil is a great ingredient for shampoo and conditioner because it has moisturizing and cleansing properties. It coats the hair shaft with moisture so it becomes softer and smoother.
You can add a few drops to your existing shampoo or conditioner. You can also make your own shampoo and conditioner using castor oil combined with other natural products.
To create shampoo,
To create conditioner,
Add 1 tsp castor oil, 1 tsp vegetable glycerin, 1 tbsp emulsifying wax, 2 capsules vitamin E, ½ cup distilled water, 5 drops grapefruit seed extract, 10 drops lavender essential oil, 1 drop each ylang-ylang, clary sage, chamomile and geranium essential oils and ONE 8-ounce dark or blue glass bottle.
If you're looking for ways to cure baldness, you don't have to undergo expensive and complicated treatments. Nature has provided ways to solve your hair problems including baldness. Castor oil is one of the nature's miracles in treating hair woes.
Other Than Castor Oil,