From Fat Ass To Bad Ass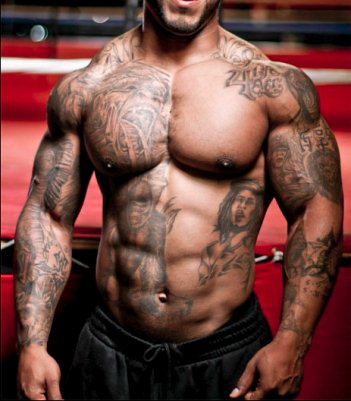 Follow this 4-Step workout routine To replace your fat with Bigger Muscles…
Do 8-to-12 reps of any exercise from Group 1 here on this page & then immediately without any rest…
Do 8-to-12 reps of any exercise from Group 2 here on this page & then if you want to…
Repeat steps 1 & 2 up to TWO more times so…
You'll do steps 1 & 2 back-to-back a total of 1-to-3 times and then immediately without any rest…
Do a short 4 minute interval workout so…
Rest for 0-to-60 seconds &…
You'll keep repeating steps 1-thru-4 for 15-to-30 minutes &…
Make sure you have everything setup before you start to go immediately from steps 1-thru-3 without any rest and…
Do this workout 2-to-3 days a week & 1-to-2 times per day and…
Make sure you keep a training log for steps 1 & 2 especially if your goal is more muscle mass.
Here's a more visual example of the 4-step 'bad ass' workout…
Step 1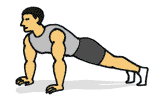 Do 8-to-12 reps of any exercise from Group 1
(Push-ups in this example)



Step 2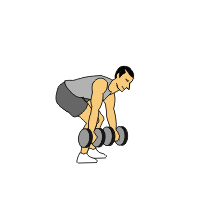 Do 8-to-12 reps of any exercise from Group 2
(Bent over rows in this example)



Step 3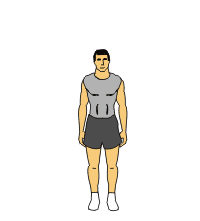 Do a 4 min. interval workout from Group 3
(Jumping Jacks in this example)



Step 4


REST up to 60 seconds &…
Keep repeating all 4 setps for 15-to-30 minutes
Group 1:
Group 2
Group 3
More workouts to get you ripped…
Click on photos to start doing a workout
Make sure you also see…

I Will Help You Look Good Naked…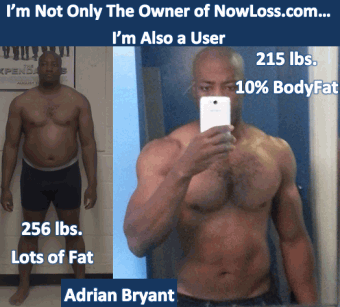 Subscribe or Follow:





Kimberly
1. No, I think I was suppose to be. My parents probably forced my right handedness on me. *smile*
2. I certainly don't want that to happen! After May my plan is to put together a REAL weight workout where I'm burning and eating more realistically. After I started plugging in all that I ate in a day on "Lose It", I started to understand where my fat ass was coming from! Knowledge coupled with the intense desire to be the best that I can be, will hopefully keep me in check and challenge me to create a more healthy lifestyle for myself and my family. So, how do I figure how many calories I'm burning? Is it a sweet spot I have to come to by trial and error? Sorry for the book! Thanks so much for your time. Kimberly
February 15, 2013
Kimberly
Regarding question 2; I just read some of the q & a on your sledgehammer workout page...got my answer...if it's hard enough, don't worry! Kimberly
February 15, 2013
Adrian Bryant
1. the best thing you can do is do uni-lateral or dumbbell exercises so for example instead of bench press with barbell do dumbell bench
2. use this activity tool but the main thing i tell people is NOT to worry about how much you burn while working out (which is important but...) but FOCUS on how intense your workout is because the tougher your workout is = the more calories you burn after you workout.
So the sweet spot is to find a workout that kicks your ass
February 15, 2013
Kimberly
I appreciate your advice. By the end of November this year I'll send you my before & after photo! Until then....Kimberly
February 15, 2013