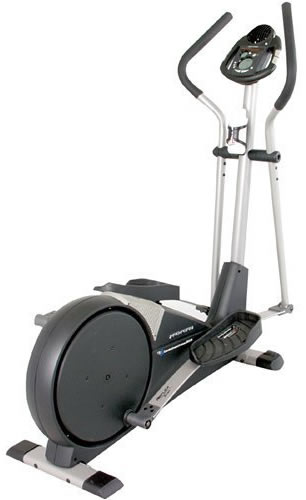 To See How Much weight you can lose on the Elliptical Trainer...
Here's a workout you can do on the Elliptical…

Adrian Bryant
it's possible to lose 30 pounds in 4 months and you are off to a good start but you'll have to make changes along the way in your workout and diet to make surer that happens
May 19, 2013
Adrian Bryant
expect to lose 10 pounds every 4-to-6 weeks
January 08, 2013
Hassan
Hey Adrian,
I work on the Elliptical everyday for around 20-25min but I keep the resistance on zero, I burn 300 calories on average each day. I also have a calorie intake of around 1600-1800 everyday and drink only water and no soda's etc. Do you think I will lose weight?
Please reply
March 13, 2013
Adrian Bryant
you will lose weight doing that but how much depends on your current weight and height
March 13, 2013
Hassan
So my current weight is 152 lb and my height is 5 ft 6 in.
March 13, 2013
Adrian Bryant
yes, you should lose the normal 10 pounds every 4-6 weeks
March 15, 2013
Adrian Bryant
You need to realize that at your weight and height that weight loss will be slow b/c you dont have much weight to lose so I suggest you do an advanced weight loss plan like this to lose weight
December 28, 2011
Marika
You eat too few calories for your weight. To lose weight at 220 pounds without making your body think it is about to be starved, you have to eat a bit more (around 1500 a day),and have that split to at least 5 meals (3 meals and 2 snacks). As for your elliptical and walking exercise, make sure your heart rate remains high through the session (I don't know your age, but the heart rate would definitely be above 120 beats per minute otherwise you are just wasting your time). Also, your beginner's ballet class is not intense aerobic exercise, maybe you should substitute that with more elliptical training.
September 04, 2011