To get rid of any loose skin you have…
9 times out of 10 all you need to do is lose more fat because truthfully… If you had loose skin you would need surgery to get rid of your loose skin but…
Do this to see if you have loose skin or more fat to lose…
Pinch the skin on the back of your hand & pull it away from your hand and the

reason why you're doing this is to show you that…
Skin is very thin (It's only 0.10 inch thick) and you have virtually no fat stored in your hands so…
Go to any area on your body where you "Think" you have loose skin and pinch a thin section of skin that's about the same width of the skin you pinched on the back of your hand and then pull it away from your body &…
In the very unlikely event you do pull a lot of skin from away from your body then you truly have loose skin and need surgery or patience to get rid of loose skin but usually…
You just need to lose more fat &…
Another way to see if you have loose skin or more fat to lose is to…
See if it jiggles and if it jiggles then it's fat because skin can't jiggle since it's not fatty and… It's the fat on the inside of the skin that gives that folded, dimpled appearance and the reason why it looks like you have loose skin NOW is because…
You basically lost lots of weight without exercise or by only doing low intensity (no sweat) exercises like slow walking or leisure biking and…
When you lose weight mainly by dieting and little exercise you tend to lose lots of fat, muscle & water at the same time Instead of just mainly fat so…
Even though you're skinner - you are just a skinnier fat person who needs to exercise & build back some muscle you lost thru extreme dieting to lose the remaining fat you have that's disguised as loose skin and…
Here's some examples of what is & what isn't loose skin…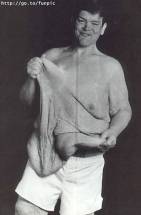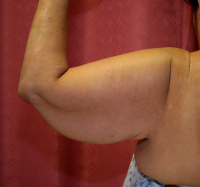 The picture on the left is an extreme example of loose skin. Notice how he's able to pull large amounts of skin away from his body and…
The picture on the right IS NOT LOOSE SKIN. This person obviously has more fat to loose and/or do more body sculpting exercises to shape up that area and…
To prevent loose skin during weight loss…
Make sure you exercise by doing high intense fat burning workouts while adding some body sculpting and/or muscle building workouts to your weight loss plan.
Make sure you also see…
NowLoss.com Created by Adrian Bryant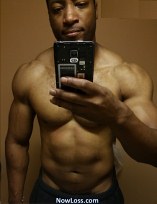 Adrian Bryant is a Body Transformation Specialist. Many People (like these here) have used NowLoss.com to Look Better Naked for free.
Even Models seek out Adrian's advice and Doctors use Adrian's unique techniques to help their patients lose weight fast and his new YouTube Channel already has over 35 Million views!
Contact Adrian Follow Adrian on FaceBook, Instagram & Twitter