23 Foods high in Silicon
Bell peppers
Soybeans
Oats

Brown rice
Barley
Burdock root
Apples
Oranges
Raisins
Grapes
Cucumber
Hemp leaves
Horsetail
Marjoram
Spinach
Radish
Romaine lettuce
Tomato
Nopal cactus
Peanuts
Almonds
Millet
Flaxseeds
7 ways Silicon helps you look good naked…
Silicon is needed to help you make more collagen or skin protein.
Silicon is good for Anti-Aging as it slows the aging process.
Silicon gives you healthy and thick hair.
Silicon increases the luster and shine of your hair
Silicon prevents alopecia or thinning of your hair.
Silicon prevents britter nails.
Silicon maintains the glow of your skin.
NowLoss.com Created by Adrian Bryant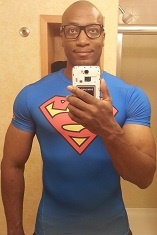 Adrian is one of the world's most sought after Body Transformation Specialist. Many People (like these here) have used NowLoss.com to Look Better Naked for free.
Even Models seek out Adrian's advice and Doctors use Adrian's unique techniques to help their patients lose weight fast and his new YouTube Channel already has over 35 Million views!
Contact Adrian Follow Adrian on FaceBook, Instagram & Twitter
Get These Free Videos…
(Offer Expires in 0:60 Seconds)
Lose 22 Pounds in 23 Days with the Emergency Diet.
How to Lose 20 Pounds in 30 days with a Bed Sheet.
How to Get a Flatter Stomach in 60 Seconds using a chair.