11 Anti Aging Tips
1. Wear Sunscreen
Overexposing yourself to the sun without any protection will give you age spots, wrinkles, sagging skin and baggy eyes so make sure you see How to use sunscreen or Make sure you wear a hat and sunglasses to protect yourself from the sun.
"What the sun does is fast-forward your aging clock," says Doris Day, M.D., clinical assistant professor of dermatology at New York University Langone Medical Center in New York City.
"When I compare myself with women my age who haven't used sunscreen… It does seem like their skin took more of a beating" - 46 year old model Paulina Porizkova-Ocasek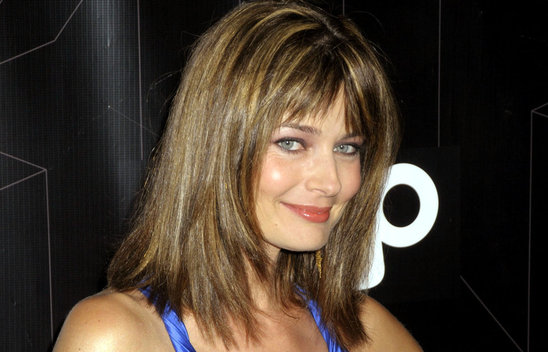 46 year old model Paulina Porizkova-Ocasek
2. Stop smoking
Sun exposure & smoking are the biggest age accelerators but…
Smoking quickly makes you look older by making your teeth & nails yellow and your skin wrinkly because Smoking prevents less blood and oxygen from getting to your skin and…
Most cases of premature aging in younger people is due to smoking.
3. Don't use Tanning Beds
Tanning beds are just as bad as the sun for making you look older so if you really need a tan it's better that you use a Self Tanner
4. Don't eat TOO Much Sugar
Too much sugar in your diet will lead to an age accelerating process in your body known as glycation and to make a long story short…
Glycation does damage to the collagen in your skin making you lose skin elasticity causing wrinkles to appear.
5. Eat Right
Eat more of these good foods here and avoid these bad processed foods here like soft drinks & snacks that are full of phosphates that accelerate aging by replacing the calcium in your body and you need calcium to control the thickness and color of your skin and…
According to Dr. Steven Dayan who is a facial plastic surgeon out of Chicago… There's evidence that people who eat diets high in refined sugars get a dull, yellow cast to their skin.
6. Stay young with antioxidants
Antioxidants fight off free radicals that accelerate the aging process so you can reverse the aging process or at the very least not look any older by getting more antioxidants in your diet and…
You can get more antioxidants in your diet by eating more fruits & vegetable, beans and nuts or by eating any foods high in Vitamin A, B, C and E but…
Those vitamins by themselves will help you look younger by making your body produce more collagen (which is basically skin protein) but…
You can also use antioxidant face-creams like VIVITA Daily Antioxidant Facial Serum
7. Don't go on any gimmick diets
Constant dramatic weight losses and gains due to yo-yo or gimmicky dieting will constantly over stretch the skin leading to premature wrinkles so see the best diet for you and also see why very low calorie diets don't always work
8. Manage your stress
It's not a myth that too much stress can lead to gray hairs but stressing out all the time can lead to hair loss, brittle nails, dry skin and make acne worse plus when cortisol is released due to bad stress…
Cortisol breaks down the skin cells which will lead to wrinkles so control your stress by Seeing 100 ways to reduce stress
9. Get more Sleep
Not getting enough sleep will not only give you red & puffy eyes and make your face sag but it will also lead to fatigue and fatigue forces your body to release cortisol which breaks down skin cells leaving you with wrinkles so…
Make sure you get 6-to-8 hours of sleep each night so your body can produce more growth hormones to keep your skin supple & elastic to prevent your skin form wrinkling prematurely and according to an article on RealAge.com…
"Sleep is free cosmetic medicine, pure and simple, nothing exacerbates stress and etches in lines like exhaustion."
10. Limit Alcohol
Too much Alcohol will dehydrate your skin making it dry and less elastic
11. Don't get too lean
Women should maintain a body fat % of at least 14% and men of at least 6% so their face can get the fullness from fat to maintain a youthful look.
Make sure you also see…
You may also want to see…