8 Easy Tips to Keep Your Feet Looking Pretty and Soft All Summer Long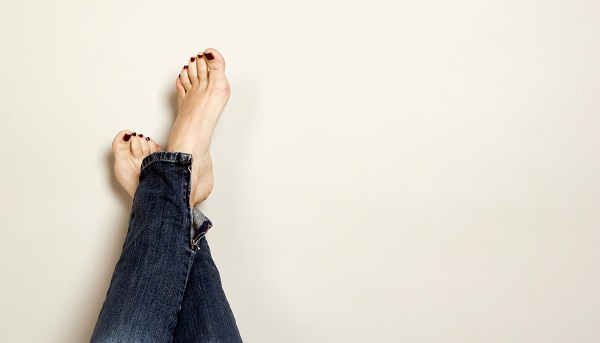 Summer means more of the sun, sand, and sea! But, amidst all the fun, the harsh summer sun can leave your feet looking rough and dry. So if you want to put your best feet forward for your beachy insta stories, follow these 8 foot care tips.
1. Exfoliate at least Once Every Week
Summer is feet season but before you slip into your strappy sandals or comfy flip-flops, be sure to get your tootsies in shape with some foot care at home. Pamper your feet with an exfoliating foot scrub at least once a week. And, if you have dry skin, you can choose a sugar scrub. Exfoliation will slough off all the flaky skin and leave your feet looking smoother and softer.
2. Keep Your Feet Hydrated
Summer foot care is incomplete without some heavy-duty moisturising. The skin on your heel is thicker as your feet are prone to over-use. This leaves your feet dry and makes them less penetrable. So, you'll have to make an extra effort to lock in the moisture. Generously slather some hydrating lotion after you shower and reapply before you go to bed for the best results.
3. Wear Moisture Wicking Socks
Summer means sweaty feet and sweat can increase the risk of fungal infections. Wearing copper socks will help wick all the sweat and humidity away and minimise irritation. Copper socks will work to keep your feet cool and dry even in hot, humid weather and keep bacterial growth at bay.
4. Buy Comfortable Shoes
Foot care starts with the right pair of summer shoes. Most people turn to flip-flops as their everyday wear but this summer staple can cause blisters, corns, and calluses. Choose shoes that are comfortable, have cushioning to support your heel, and soft fabrics that line those painful spots.
5. Eat Right for Your Feet
Surprisingly, some foods cause swelling, inflammation and bloating in your feet. These foods are high in salt and sugars. They taste great but they're not good for your feet so you'll want to minimise their intake.
6. Stay Safe from the Sun
Sunscreen is an absolute must before you soak up some sun. Not only do your feet need protection from the sun but also your toenails because they're made up of protein. Your cuticles lock in the moisture that is much needed for the growth of new nails. The harsh summer wind and hot sand can dehydrate your nail folds and dry cuticles. But you can avoid these problems by diligently sticking to your foot care routine and applying a good SPF on your feet before stepping out in the sun.
7. Don't Walk Around Barefoot
Walking barefoot in blazing summer is a big blunder – it increases the risk of contracting viruses, fungus and bacteria that thrive in warm and humid conditions. Not going barefoot is one of the most effective ways to prevent foot and toenail fungus, warts, infections and athlete's foot.
8. Don't Soak Your Feet
Contrary to popular belief, soaking your feet in summers can leave your feet super dry. So avoid soaking your feet in water and use a sugar scrub instead. You can apply it directly on your dry skin and pat dry with a moist towel.
These 8 foot care tips are all you need to follow to keep your feet picture-perfect all summer long!
Author Bio:
Kunal is a young and passionate entrepreneur, fascinated by the workings of the human body and natural solutions for common health problems. He's single-minded in his aim to make Copper Clothing a brand that's recognized across the globe, by partnering with global brands to make these high-tech materials easily accessible for everyone.
Swipe to See Everybody, Tap to Pause
Click Arrows to See Everybody, Click Photo to Pause