How To Lose Weight By Mountain Hiking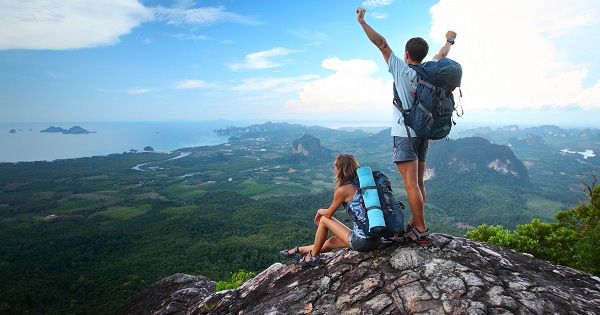 Weight loss solutions have made hot news headlines on several occasions. While it is easy to pile up those fats, it often seems more difficult trying to get them out of our system.
The worst being that most people, who are looking to lose as much weight as they can, end up choosing difficult, boring methods that will harder sustain their interest to seeing a significant calorie loss.
While weight loss is supposed to be approached with some determination, it is more effective when a fun, easy method is chosen; talking about hiking, mountaineering, and skiing as opposed to indoor activities, like hitting the gym on daily basis.
You will definitely want more of the outdoor weight loss methods that does not only promise calorie loss, but allows you the opportunity to see more of the world, meet people and enjoy yourself along.
How You Can Lose Weight With Mountain Hiking
Mountain hiking is one of the best outdoor activities that have helped many people to achieve significant weight loss. Why is this so?
Things To Watch Out While Mountain Hiking
Here are some of the factors you need to pay attention to while mountain hiking for weight loss.
Hiking is one of the best outdoor activities for weight loss. It also has so many other benefits despite this traditional function.
Through effective hiking sessions, you can improve your overall healthy lifestyle by improving the health of your heart, enhancing fluid circulation in the body, supercharging the performance of your joints and a whole lot other health benefits.
For the best result, it is advisable to hike several times a week. But if the time is not there, perhaps a few hours up the hill behind your house or a hike in the city during the week can do. However, it's better no to pass up your weekend mountain hiking sessions!
More Tips
Trending