You Don't Need Nitric Oxide Supplements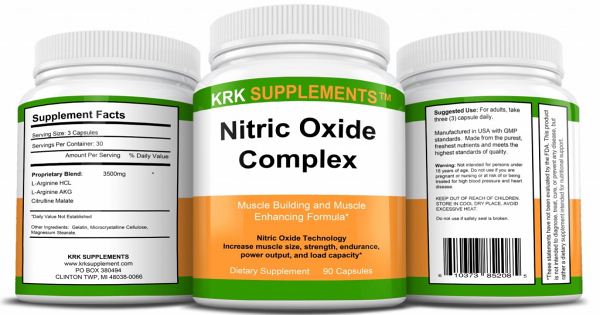 Before I get into the many reasons why you should not invest in Nitric Oxide supplements let me first say that The only thing that will actual build muscle in your body is protein so as far as supplements go…
Protein supplements like Whey protein, casein protein, egg protein and meal replacement shakes are the only kinds of supplements you will need to invest in to build muscle fast and you probably will not even have to spend a dime on protein supplements if you have the time to get all of your protein from regular food sources like lean meats, beans and nuts.
The basic theory behind all these Nitric oxide supplements like force factor, NO2, NO Explode is that they give you a better pump by increasing the blood flow throughout your body and to this day there is no independent study that guarantees these supplements actually do that but let's pretend for a moment that these supplements actually did what they say which is increase blood flow to give you a better pump…
Instead of spending $60 or more for one of these supplements just to get a better pump…
Would it not be less expensive for you to get a pump by exercising (which is proven to increase blood flow) or…
How about doing high rep workouts to increase blood flow for a better pump and lastly…
The easiest thing you can do to get a better pump for free is to drink more water and eat a normal amount of carbs.
You see, the basic premise of Nitric Oxide supplements is that they increase the levels arginine in the body and that causes a release of nitric oxide in the body increasing your blood flow and as a side note: most protein supplement already have the amino acid arginine in them but…
Arginine has been used to try to help cure erectile dysfunction so you can think of Nitric Oxide supplements sort of like Viagra for your muscles but there are many other free ways you can increase blood flow in your body without wasting $60 a bottle for a 2-to-4 week supply.
Remember: Nitric Oxide does not actually build muscle it just gives you better pump which temporarily makes you look bigger so if this magical supplement did work you would always have to take it to maintain the fake muscle mass you think you gained from taking the Nitric Oxide supplement.
It's all about protein, protein, and more protein plus eating the right amounts of carbs and fats along with lifting weights to build muscle fast and there are not too many supplements outside of protein that will actually help you build muscle.
More Tips
NowLoss.com Created by Adrian Bryant