How to Create the Perfect Outdoor Gym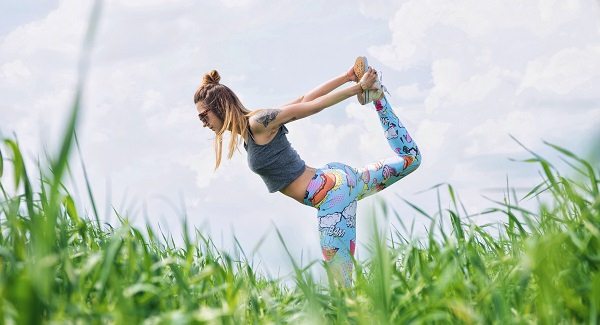 Tired of all the hustle, noise and sweat-stained walls of your local gym that is, actually, not so local but really requires at least half-an-hour trip to get to? Now, are you tired of passing these things as excuses to why you don't have the beach-ready body already?
We understand that a 9 to 5 job takes up a lot of your time and energy, and that at the end of the day all you want to do is head straight home and not make a detour to a gym; however, you cannot allow this fast-paced, hectic way of life prevent you from exercising and caring for your overall well-being.
You've probably thought about home workout plan on numerous occasions, but at the same time you managed to come up with enough reasons not to make it happen. Our goal today is to provide a solution for your every issue and guide you through building your very own outdoor gym.
Financing the Idea
Certainly one of the greatest obstacles you will run into is finding the budget for all the costly equipment you need to build the basic gym set.
Yes, it can be quite an expensive little project, but don't despair, because it is possible to create a fully-functional gym that will cost you somewhere between $1,000 and $2,000.
In fact, there are a multitude of places you can go to find an affordable fitness equipment. For instance, eBay offers a wide range of used fitness gym equipment and pay for 50% less than you would for a new piece.
Furthermore, remember not to go overboard at the very beginning - start with several basics and let it evolve over time.
Organizing the Space
After you plan out the budget for this little endeavor, it is time to hit the garden and start measuring to see what you have to work with.
It is highly likely you will be space limited; demolition is not always an option, but what you can do is get in touch with a rubbish removal company and finally rid of that old rusty furniture and what-nots you stacked in the back of your garden - you're bound to get some extra space for additional equipment.
Next, check out the sizes of the equipment you consider placing in your outdoor gym; decide the direction you want everything to face, the proximity of the equipment pieces to one another and the wall - for the sake of the safety (e.g. bars should be at least 30'' away from the wall).
Also, see whether it is possible to adapt the length of certain pieces - install the parallel bars at 5ft instead of 7ft, and pull up bars at 8ft instead of 7ft, and you'll get a better organized space, as well as safer and easier to exercise in.
What to Include
As already mentioned, the lack of space and finances are going limit you to several basic pieces of equipment. And what are the essentials you need to get started with your outdoor gym? Here's the list:
Flooring
Prior to listing the equipment, it is important to emphasize that a quality flooring will help keep your gym equipment last longer and will reduce the levels of sound coming from the gym.
Commercial grade foam flooring is an obvious choice since it is quite affordable, and at the same time durable.
Barbell and Plate Set
It is actually a foundation of all your workouts, because exercises that produce real results are not the ones consisting of a vast array of flashy movements, but classic core few.
With a barbell set, you'll be able to work on your legs (squats, lunges, deadlift), back (power cleans, barbell and upright row), chest (bench press) and your shoulders and arms (military, close grip bench press etc.).
Bench
To upgrade the exercises with barbells, you'll need a bench - make sure you pick the one that has decline and incline functionality. Though you might not use it that often, it will come in handy in the long run if you choose to take up a bit more serious bodybuilding.
Kettlebells
If you are aiming to get just one pair, then go for a bit heavier one (between 12kg and 16kg). As a beginner, you'll benefit from using just one during your exercise routine, while later you can incorporate the other as well and up your workout routine.
Kettlebells are a great choice for a starter gym pack since they provide 100s more workout variations without taking up too much space.
Final Tip
Think about the atmosphere - what motivates you? Are you going to put up some motivational quotes? Images of your target weight? Or make it large enough to work with a partner?
When you are building your personal outdoor gym, you have the opportunity to tailor it to your taste and needs. As a result, you won't feel all worn out at the end of the day, lacking strength and drive to hit the weights - make sure it emits positive energy, entices and motivates you to work harder.
More Tips
NowLoss.com Created by Adrian Bryant