Aging: How Losing Weight May Affect Your Face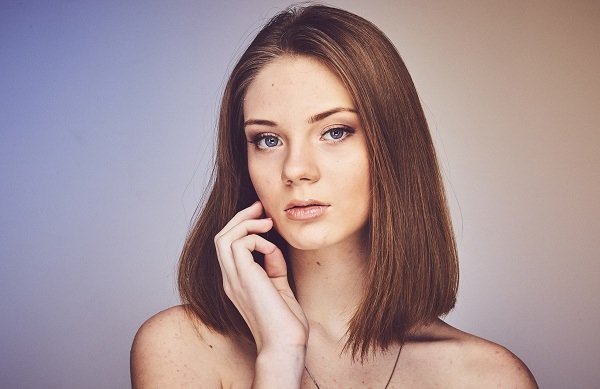 We all want to look good and to age gracefully, but sometimes being thin and keeping your youthful glow doesn't go hand in hand. When it comes to your overall health, losing weight and maintaining good shape is always a good idea, but after a certain age weight loss can make you look older.
Losing fat from your face changes the way you look, starting from lines that become more apparent to sunken skin. Also, the skin under eyes becomes darker, and pores appear bigger. Reading this makes you want to stay chubby forever. Still, there are ways to have it all, so here are some useful tips on how to have a perfect body and beautiful face.
Think twice before you start a diet
The Internet is full of magical recipes for weight loss and countless diets with original names. Be careful with that, but keep in mind certified nutritionists can also be a victim of some diet trend. You don't have to be a scientist to figure out what is your real problem with weight.
Simply take time to reevaluate your eating habits. If most of your meals are junk food and takeaways, then it is not a diet you need, but a complete change of lifestyle instead. Switch to more healthier options and plan your meals. A balanced diet is a key to your health and good looks.
Fat is not your enemy
Although it is your main goal to get rid of fat, keep in mind our bodies need some fat to properly function and to remain healthy. Healthy ingredients contain fat that is good for us, like avocado, olives, cheese, nuts & dark chocolate
The type of fat you should avoid is deep fried food, but also beware of diet (or fat-free) food since it full of sugar and who knows what to make it taste better → Foods to AVOID when trying to lose weight
Stick to healthy sources of fat, and include Brazil nuts as a healthy snack since they work wonders for our hair and skin → 11 Foods to Best Stimulate Hair Growth
Exercise
Not only does regular physical activity shapes our bodies into its best versions but also delays the aging process. If you hate the idea of going to the gym, find something else may suit you better while keeping you active.
A brisk walk, cycling, dance or swimming can be a great way to lose your weight and to have fun at the same time. Also, don't forget to exercise your face. Make time each day to try natural facelift or face yoga. Toning and strengthening facial muscles can make your face looks and feels better.
Noninvasive professional methods
Sometimes all of our efforts are in vain, so the best solution is to see what professionals have to offer. Fortunately, the cosmetic industry continuously evolves, so rest assured there are great products and procedures that can bring your youthful contours back.
Ultherapy is one of the most effective noninvasive treatments that noticeably tightens, lifts and tones skin on your face. Also, chemical peels can improve facial skin as well as laser treatments which can significantly rejuvenate and tighten your face.
Dermal Fillers
Another clever and easy solution to restore and maintain your youthful look after losing a significant amount of weight is long-lasting fillers that will fill problematic areas on your face and restore your facial volume.
Also, injecting hyaluronic acid can be quite beneficial to your facial skin. Some researches show hyaluronic acid injections can stimulate the body to produce its natural collagen → Is Botox Right for You?
Facelift
Depending on your lifestyle, age, and genetics, all of these techniques may be helpful up to a certain point. Good news is that there are still many options to try out if you wish to keep your youthful appearance.
Although facelift is quite popular among people over 50, Panthea plastic surgery experts say there is no specific age at when should the patients have their first facelift. The moment you notice excess skin at the lower jawline, know that there isn't much else to do but to make an appointment with the reliable plastic surgeon.
Proper skin care
Changes in your lifestyle will require some changes in your skincare routine too. Weight loss calls for a proper way to treat your skin, so make sure to use quality anti age products that will improve your skin and tighten your face as you continue to lose fat from facial skin tissues.
Make sure you use products with hyaluronic acids, collagen, and retinol. Also, use creams and serums containing vitamins and antioxidants → 49 Skin Care Tips from a Dermatologist
More Ways to Look Younger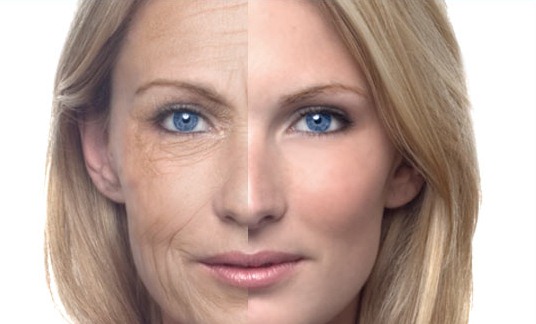 New Workouts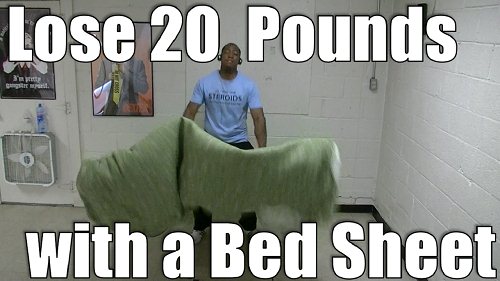 Bed Sheet Workout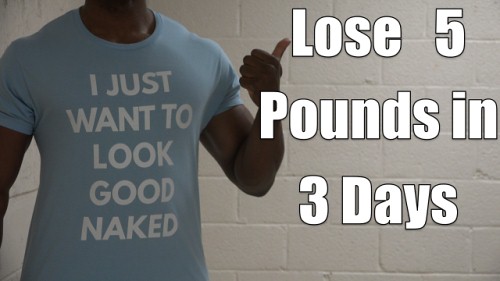 Home Stepper Workout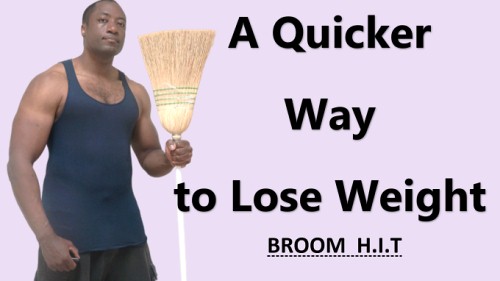 Burn 48% More Belly Fat