Will Smith's workout routines for Ali, I robot & I am legend
To go from the skinner 185 lb. actor to a 220 lb. boxer for Ali… Will Smith Smith worked out 5 days a week for 6 hours a day which included lots of running (for endurance) and boxing training for the Ali movie but…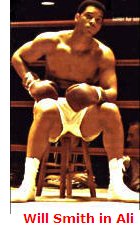 Will Smith mainly picked up his muscular frame from the weight training he did one year prior to the Ali movie and during that year his bench press went from 175 pounds to 365 pounds and…
You don't have to train 6 hours a day to get the same type of body Will Smith had in Ali because you must realize that… Most of Will Smith's grueling 6 hour a day workout regimen for Ali consisted of boxing technique training so…
An easier way for you to get the same body Will Smith had in Ali is to…
How Will Smith dropped his body fat to a low 7.5% for I, Robot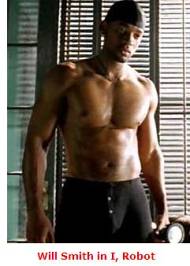 To regain the muscle he had lost After filming Ali & to also get an even more ripped (muscularly defined) body…
Will Smith basically went back to his same 5 day a week training schedule which consisted of running 5 miles a day and…
For the weight training routine he would focus on 1-to-2 body parts each day but…
The main reason why Will Smith got a low 7.5% body fat was that he slowly cut his calories and he cut out junk food so…
For you to get big & ripped like Will Smith was in I Robot…
How Will Smith lost 20 pounds for I am Legend
During an interview Will Smith said…
"I have a much easier time losing weight (for I am Legend) than putting weight on. Ali was fifty times harder trying to put weight on than to drop."
The reason why it's easy for Will Smith to lose weight is because he has a very high metabolism from his training for Ali & I Robot so…
To get a body like Will Smith…
NowLoss.com Created by Adrian Bryant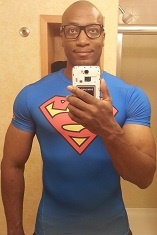 Adrian is one of the world's most sought after Body Transformation Specialist. Many People (like these here) have used NowLoss.com to Look Better Naked for free.
Even Models seek out Adrian's advice and Doctors use Adrian's unique techniques to help their patients lose weight fast and his new YouTube Channel already has over 35 Million views!
Contact Adrian Follow Adrian on FaceBook, Instagram & Twitter