To See How Much weight you can lose Walking 2 mph...
See how much weight you can lose doing other Walking activities...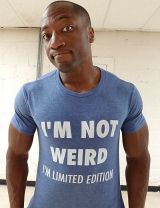 I'm Adrian Bryant, I started NowLoss.com to help you look better naked & if you're serious about losing weight…
Use My Fat Loss DVDs which Chris used to Lose 137 pounds in 7 months & Sue used to Lose 124 pounds in 6 months
Adrian Bryant
expect to lose 10 pounds every 4-to-6 weeks and use this diet. dont know about the itching.
I get itchy also but I ignore it
September 05, 2013