79 foods high in Omega 3 fats to help you lose weight…
33 Seafoods high in Omega 3 fats…
Mackerel
Salmon
Menhaden
Caviar
Sardines
Whitefish
Anchovy
Herring
Tuna
Trout
Catfish
Flounder
Grouper
Halibut
Mahi mahi
Orange roughy
Red snapper
Shark
Swordfish
Tilefish
Tilapia
Shrimp
Krill

Cod
Pollock
Oysters
Scallops
Crab
Flounder
Lobster
Haddock
Green-lipped mussel
Shad
46 Foods other than seafood high in Omega-3 fats…
Flaxseed oil or Flaxseeds
Chia Seeds
Agutuk (Alaskan ice cream)
Oogruk

Cod liver oil
Krill oil
Fish Oil
Radish seeds
Butternuts
Uncle sam Cereal
Fish broth
Basil
Oregano
Cloves
Canned Grape leaves
Marjoram
Broccoli
Spinach
Canola oil
Eggs from farm raised chickens
Cauliflower
Brussels sprouts
Mustard seeds
Soybeans and soybean oil
Cashews
Purslane
Pecans
Lamb
Organic Beef
Walnuts & Walnut Oil
Brazil nuts
Soy nuts
Olive oil
Hemp seeds
Pumpkin seeds
Cabbage
Tofu
Green Beans
Brussels Sprouts
Kale
Romaine lettuce
Spinach
Strawberries
Turnip Greens
Winter Squash
How Omega-3 fats burn fat…
Omega-3 fats help you burn fat by helping your body respond better to a hormone called Leptin (Leptin is the Greek word for thin) and…
Leptin tells your body (your brain) to suppress your appetite making you eat less so you can maintain or lose weight and…
Leptin increases your metabolism by increasing your thyroid output (your thyroid regulates your metabolism) and on top of all that…
Leptin also causes your body to burn fat for energy so…
If your body isn't responding well to Leptin then the reverse happens - You'll be hungrier, and you'll store more fat so… You can take Omega-3 fats to help your body respond much better to Leptin so you can increase your fat-burning metabolism and…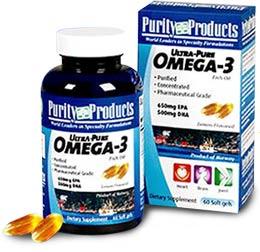 The best sources of Omega-3 fats are Salmon, tuna, flaxseeds, pecans walnuts and basic Omega-3 supplements and…
3 more ways Omega-3 fats help you lose weight is…
Omega-3 fats help you control your hunger by stabilizing your blood sugar levels and…
An Australian study showed that when people took Omega-3 fats while on an exercise program burned more fat than people who Only Exercised (without taking Omega-3 fats) and people who exercised & took other types of fat and…
Studies done in Japan & The Czech republic suggest that Omega-3 fats prevent the creation of ugly body fat and these same studies suggested Omega-3 fats promote more fat burning and…
You need to eat equal amounts of Omega-3 & Omega-6 fats or…
You need to make sure you eat up to 4 times more Omega-3 fats than Omega-6 fats for health reasons and…
This is something that you really don't have to worry about if you eat a healthy diet that includes most of these weight loss foods here while avoiding most of these bad foods here (especially the fast foods) that causes you to eat more Omega-6 fats.
More fats that burn fat…

Adrian Bryant
let me ask you this first - are you taking these to assist in fat loss? if so then you don't absolutely have to have those supplements to reach your goal
March 26, 2013
philr
be careful on how much flax seed you take because it acts like X-lax to help you go to the bathroom. as far as the cod capsules there may be something in them that raises your blood pressure . listen to dr. joel Wallach on you tube search for "dead doctors don't lie" under that heading and list there should be 2 parts about 45 minutes long each (total of 1 1/2 hrs long) which talks about some of this. you may find it somewhat informative . also there are other videos by him as well which are as interesting too.
March 27, 2013
Adrian Bryant
what has your doctor told you about this?
May 20, 2012