13 Ways to Get Rid of Muscle Soreness After a Workout
1. Eat Right
Your sore muscles need protein to repair itself so whether you're working out to gain muscle or lose weight…
You also need to drink lots of water (at least a liter of water a day) because if you get dehydrated then your muscle soreness and muscle cramps will increase
2. Ice
Ice helps reduce the inflammation in your sore muscles.
It's best to start using ice the first 2 days after a tough workout where you think you may end up having a significant

amount of muscle soreness to minimize muscle soreness.
After those first 2 days of icing your sore muscles for 15-to-30 minutes at a time, You can then start to include many of the other 12 ways to help reduce muscle soreness.
3. Active Recovery
Active recovery basically means that you stay active even though you're still sore but you're not going to stay active by doing the same exact activity that got you sore in the first place.
In active recovery you stay active by doing an activity that is a LOT LESS Intense than the activity that caused your muscle soreness so for example…
If your muscles are sore after running then you would actively recover your sore muscles by lightly walking or…
If you did a chest workout with heavy weights you can do push-ups using only your bodyweight but generally…
Light walking or cardio workouts for less than 30 minutes will help relieve sore lower body muscles &…
Bodyweight only exercise like push-ups, bodyweight rows and yoga will help reduce upper body soreness.
Active recovery gets rid of muscle soreness & stiffness by stimulating blood flow & improving circulation to the muscles without overexerting your already sore muscles.
4. Rest
Common sense should already tell you to rest or not do the same tough workout too often until your sore muscles have fully recovered.
5. Massage
Massage the muscle for up to 20 minutes to help reduce soreness after a tough workout.
Therapeutic Exercises Using Foam Rollers
6. Heat
Heat will get rid of muscle soreness by bringing more blood to the sore area helping speed up recovery and Heat gets rid of stiffness while relaxing your muscles.
You can easily apply heat to your sore muscles for about 10 minutes by taking a hot bath or shower, using a heating pad, sauna or hot tub.
7. Alternate Ice & Heat Treatments
You can switch back-and-forth applying ice & heat over a specific time period to get the best of both worlds where you reduce inflammation with ice and then you increase blood flow to your sore muscles with heat to speed up recovery.
Contrast showers where you alternate between 30-to-60 seconds of cold water followed by 1-to-2 minutes of hot/warm water 3-to-4 times.
Use ice packs for 10 minutes followed by heat packs on your sore muscles for 20+ minutes.
Whenever using alternating Ice & Heat treatments make sure you always start with the ice followed by heat and always make the heat treatment last twice as long as the ice treatment.
8. Epsom Salt Baths
Bathing in a warm bath for 10-to-20 minutes with 200-to-400 grams of Epsom salt added relaxes your sore muscles, decreases inflammation by increasing the blood flow to your muscles.
Soaking a rag in warm water with Epsom salt added and then placing the warm rag over the sore muscle will also help reduce muscle soreness.
Quick Tip: Epsom salt baths also prevents bloating helping you get a flatter stomach
9. Ginger
Ginger helped reduce muscle soreness by 25% according to a study where people took ginger 8 days before a tough workout.
10. Take Arnica Pills
When 82 marathon runners took 5 Arnica Pills twice a day on the day before, the day of, and 3 days after their marathon race they had less soreness than the marathon runners who didn't take arnica pills.
11. Take CoQ10
CoQ10 or coenzyme Q10 is very important for muscle cell function and you can reduce your soreness by 50% when taking 100mg of CoQ10 daily according to a study done at Stony Brook University Health Sciences Center.
12. Black Cherry Juice
Scientist believe that the flavonoids & anthocyanins in Black Cherry Juice is what helps prevents muscle soreness and at least 2 British studies have shown that cherry juice speeds up recovery from intense exercising.
13. Cuddle?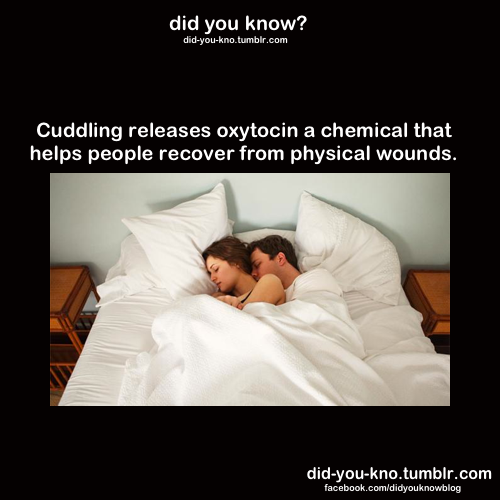 5 Facts About Preventing Muscle Soreness
1. You really can't avoid muscle soreness
More than likely you will always have some degree of muscle soreness after a tough workout like Intervals or muscle building workouts but the degree of your muscle soreness will vary depending on your fitness level.
2. Muscle soreness usually comes after new workouts
Even if you're already in good shape you will more than likely always get sore after trying a new workout or exercise that your muscles are not used to.
3. Muscle soreness usually comes after long layoffs
If you haven't worked out in a long time then you can generally expect to be sore after your first tough workout.
The only way to prevent or minimize soreness after a long layoff is to gradually work your way back up to the level of intensity you were at before you took your long layoff.
4. There is no need to take anti-inflammatory meds for muscle soreness
Anti-inflammatory medications like Motrin, Ibuprofen, Aleve and Advil may help relieve some of the discomfort of muscle soreness but studies show that anti-inflammatory medications can delay recovery.
5. There is no evidence that stretching is good for muscle soreness
Stretching may be good for preventing injuries before workouts but recent studies show that stretching does not make a difference in preventing or reducing muscle soreness.
More Tips