How to Avoid Weight Gain at Work
Summer is now in full swing, but you still do not have the slim and toned body you have been hoping for. Working 40+ hours a week is not helping and sitting at a desk for 8 hours is hardly conducive to a weight loss diet!
How can we stay healthy or lose weight when we can't be as active as we'd like? Weight gain at work is extremely common, but these tips can help you achieve safe and fast weight loss. You will be looking hot at the pool in no time!
Tip #1: Don't become a victim of your emotions.
Work can be extremely stressful and demanding, especially with a deadline around the corner. A large proportion of Americans cope with challenging situations by snacking on high-carb and sugar-packed snacks.
And of course these are the easiest treats to find! If you have a history of munching during overwhelming situations then the most important thing you can do is to be prepared. Make sure you have fruits, vegetables and high-protein foods available when a stressful situation strikes.
Tip #2: Bring your lunch.
Fast food is the go-to lunch choice for many professionals simply because it seems to be the quickest and most convenient option when under a time constraint. While it may take a little extra effort, packing your own lunch can offer a huge payoff.
By bringing your own healthy lunch you not only will consume fewer calories, you will have time to go on a short walk to help digestion and burn off a few calories.
Tip #3: Drink plenty of water.
Frequenting the water cooler not only keeps your hydrated, it prevents fatigue and keeps hunger at bay. You will feel better throughout the day and will get a small amount of exercise in too!
Tip #4: Take a walk.
Small amounts of walking throughout the day can add up faster than you may realize. Three ten minute walks each day add 2 and a half hours of exercise to your work week.
Don't drive to get fast food - bring your lunch to work and enjoy a brisk walk outside before break is over.
Tip #5: Get plenty of sleep.
High-sugar and high-carb foods seem appealing when we need an energy boost. You may be craving these fattening snacks because you are tired, not because you are hungry. Getting enough sleep at night not only prevents these cravings during the day, it allows your body's metabolism burn fat at quicker rate.
While these tips make ensure weight loss, the quickest and most effective way to drop pounds is to combine a smart weight loss diet with safe and natural diet pills. Together with these tips you'll be able to achieve the beautiful, toned body you have been dreaming of.
NowLoss.com Created by Adrian Bryant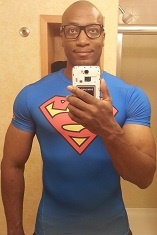 Adrian is one of the world's most sought after Body Transformation Specialist. Many People (like these here) have used NowLoss.com to Look Better Naked for free.
Even Models seek out Adrian's advice and Doctors use Adrian's unique techniques to help their patients lose weight fast and his new YouTube Channel already has over 35 Million views!
Contact Adrian Follow Adrian on FaceBook, Instagram & Twitter