5 Elegant Spring Outfit Ideas to Transform Your Wardrobe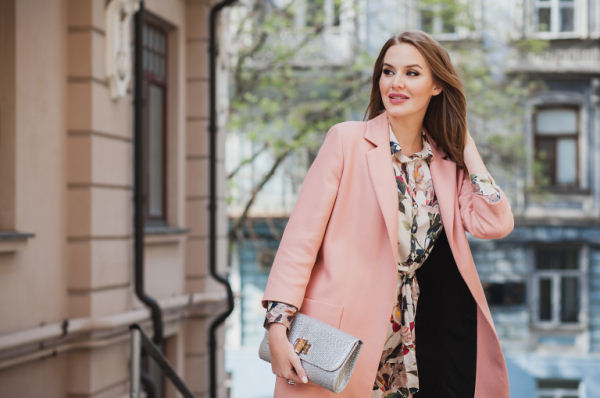 The unforgivable months of Winter are finally over. It's time to get inspired by the lively and colorful vibe of Spring. You must already feel the need for Spring cleaning, and that must include going over your closet too, to make sure that you're all prepped and ready to stroll in Spring.
How to wear Spring
"Whoever said that money can't buy happiness, simply didn't know where to go shopping," Bo Derek would say. Be happy with your shopping finds by taking your cue from this list of five Spring outfit ideas:
1. Urban Jungle
This season, everybody will be wearing khaki. Stand out from the crowd by wearing the trend more elegantly. Here's how:
Wear your khaki in more luxurious textiles. Silk is an excellent pick. The trick is to get the shade in textiles that are sheerer and cooler on the body compared to military fabric.
Mind the cut. When you are wearing your khaki as a top or a dress, getting it in a material that is soft and flowy will do the trick. Getting your tailored pants in khaki will be a good investment piece.
Use your accessories. A khaki piece is just a piece of clothing until it becomes part of an outfit that's stylish. Mind your accessories. Look at the creations of Ralph Lauren for inspiration.
2. Vintage 50s and 60s
So many top designers are reviving the colorful, almost whimsical fashion of these two decades, including our all-time favorites: Miu Miu, Dolce and Gabbana, Prada and Gucci.
We love that swimsuits this season will be far from the bare all trend we've grown so tired of seeing these past few decades. Expect to see more one-piece bathing suits ad high-waisted bikini bottoms this season. Women will be covering up more skin and yet will strut a more stylish vibe in the process.
The elements you should get: multi-striped knitted top and skirt ensemble, collar bows, sheer, butterfly sleeves, the nerdy glasses, the rhinestone-lined sunglasses, multi-color printed pieces with vintage prints, studded platform shoes, oversized scarves used as hair bows or turbans, and floral skull caps.
3. Bright and Vibrant
Spring is all about the blossoming of life and the splash of color all around. This season, the colors will be varied just as the colors of flowers run aplenty.
The bright and vibrant colors, in particular, will be a refreshing addition to the often pastel-dominated season of the year. While it might be easier to wear pastels, you do need to get into this new color trend and we bet you didn't guess that the first step is to treat your skin.
Bright and vibrant colors will pull the light to your face. It becomes all the more important therefore to make those blemishes less noticeable. A product like Dermisa Skin Fade can help you wear the season's hottest trends in no time. Once you're ready, you must also be prepared to wear your makeup bright. MAC Cosmetics' "Work It Out" collection is a must-try.
4. Ruffles and Layers
These two trends are bringing in so much more sensuality pulsating in Spring. We love how those drop shoulders and off-the-shoulder cuts continue to show off women's sexy collar bones and shoulders this season. We must say, the layered look is bringing in so much rhythm in every step too.
We loved watching these trends walk down the ethereal runways of Rodarte. Of course, this is one classic way of bringing these trends to matter in your wardrobe.
An easy way to wear the trend is to use a Rodarte-inspired cropped top blouse with a pair of denims, black skinnies or plaid trousers. An edgier way to get into the trend is to wear an embroidered leather or denim jacket over a sheer, meshed textile with sexy, flowy layers.
5. Artistic fashion pieces
Statement fashion is never out of style. This season, wear your love for art. Get inspired by the Gucci runway. If it's too much, wear your artistic prints as an accent. Check out the beautiful booties from Marc Jacobs, the kimonos from Diane von Furstenberg, and the beautifully printed and embroidered bags from Fendi.
CONCLUSION
Love getting into the trends this Spring but, keep in mind that it's your style, it's your vibe that will make a difference on how you wear this season's fashion. Most of all, you should have fun while doing it.
How to Lose Weight Fast with Adrian's DVDs Because…